---
Last Updated December 20th, 2021
Gluten-free diet
Today the health industry is buzzing with a "Gluten-free diet" and its health benefits. The supermarkets are hoarding stocks on gluten-free foods, and even some restaurants have started serving gluten-free meals. However, what is a gluten-free diet, and is it safe to have it without prior consultation with a doctor or dietician?
Traditionally a gluten-free diet is prescribed for celiac disease, celiac-induced IBS (irritable bowel syndrome), and is resistant to gluten (non-celiac gluten sensitivity) or are allergic to whole wheat. Since there is no definite treatment for celiac disease, doctors treat their patients with a gluten-free diet.
Many believe that a gluten-free diet will help them lose weight faster than a normal diet. However, this is not true. Gluten has health benefits, and a complete avoidance can cause serious health risks.
What is gluten?
Most of us have heard about a 'gluten-free diet' but are not sure what 'gluten' really is and how it can be harmful to our body.
Gluten is a protein found in grains like barley, wheat, rye, triticale, spelt, etcetera. As the name suggests, the protein derived its name from the Latin word "glue," which means sticky. Gluten has a sticky consistency and is found mostly in foods like bread, cereals, pizzas, pasta, et cetera, which gives it a chewy texture and is difficult to digest.
What is a gluten-free diet?
Gluten is an indigestible protein. Our intestine contains finger-like projections called villi, which helps absorb the nutrients that pass down the intestinal walls.
A person who has celiac disease or has gluten intolerance cannot absorb the gluten. In such cases, the insoluble molecules of gluten can cause inflammation and irritation in the intestinal walls and can damage the immune system.
Most of the foods we eat like fast foods, dried fruits and vegetables, canned fruits, sugary beverages, soy sauce, ice-cream, flavored milk, processed meats, and food grains like wheat and barley contain gluten. A gluten-free diet is free from all these ingredients and contains healthy substitutes like fresh fruits, lean meat and fish, poultry, dairy, legumes, and whole grains like brown rice and oats.
Who needs a gluten-free diet?
Unlike popular belief, a gluten-free diet is not a diet regime to lose weight. A doctor or a dietician may prescribe a gluten-free diet if you are exhibiting the signs and symptoms of the following medical conditions:
Celiac disease
It is an autoimmune disorder that damages the intestinal walls and prevents the absorption of nutrients in the body. Gluten is sticky in nature and can further damage the gut lining and cause inflammation, irritation, and other symptoms.
Non-celiac gluten sensitivity (NCGS)
People who are not suffering from celiac disease may also have a gluten intolerance. Their body is resistant to gluten. Gluten consumption can cause symptoms like bloating, abdominal pain, constipation, or even severe diarrhea. Non-celiac gluten sensitivity does not cause any major harm to the lining of the small intestines.
Wheat allergy
Some people are allergic to wheat. Just like any other allergy, our immunity triggers the body to produce antibodies to fight the allergy. In this case, our body identifies wheat as a bacterium or virus and fights it. Hence, the body becomes resistant to wheat.
Gluten ataxia
It is an autoimmune disease that develops antibodies for gluten.
What are the symptoms of gluten intolerance?
Frequent diarrhea.
Constipation.
Foul smell in the feces.
Bloating.
Pain in the abdomen.
Nausea.
Lethargy.
Headaches.
Weight loss.
Unexpected weight gain.
Skin problems.
Anxiety.
Depression.
Iron-deficiency anemia.
Pain in muscle and joints.
Health benefits of a gluten-free diet
A gluten-free diet is extremely beneficial for people suffering from celiac disease, has a non-celiac gluten intolerance, or is suffering from wheat allergy. Here are some health benefits of a gluten-free diet: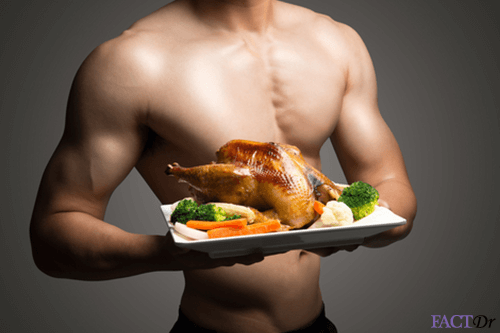 Improves digestion
Digestive symptoms are one of the main problems of gluten intolerance. A regular intake of a gluten-free diet reduces the symptoms of constipation, diarrhea, gas, abdominal pain, bloating, etc.
Boosts energy
People who have celiac disease or gluten intolerance have a weak digestive system. Gluten can further damage the intestine's inner linings, which may hinder the absorption of other nutrients like iron into the body. Iron deficiency may lead to severe weakness, fatigue, and symptoms of 'brain fog.' A gluten-free diet will help the gut to recover and improve the immune system of the body.
Improves bloating sensation and nausea
Gluten disrupts digestion and can cause bloating, nausea, and gas after having a meal. Following a gluten-free diet for a prolonged time will relieve these symptoms and improve digestion.
Reduces anxiety and depression
Gluten resistance may reduce your energy level and make you feel anxious and depressed all the time. Furthermore, recent studies have shown that gluten intolerance can also cause migraines and frequent headaches. A weak digestive system and prolonged symptoms of muscle pains and headaches may induce depression. A gluten-free diet will improve the quality of life and help alleviate depressive thoughts.
Reduces muscle and joint pains
Celiac disease can cause chronic inflammation that can cause muscle and joint pains in the areas around the knee, wrists, and back. Gluten can further aggravate the inflammation. Doctors recommend a gluten-free diet in order to control the inflammation.
Helps to lose weight if you are trying to
A gluten-free diet is one of the healthiest ways to lose weight. The diet eliminates unwanted calories, sugary beverages, oil, fatty foods, and unhealthy processed foods. It will eventually help in losing weight.
Helps in weight gain if you want to gain weight
People who have celiac disease or gluten sensitivity suffer from chronic diarrhea and other gastrointestinal symptoms like bloating and constipation. It can reduce food intake and result in weight loss. A gluten-free diet improves gut health and helps the body absorb more nutrition, resulting in healthy weight gain.
Improves symptoms of lactose intolerance
Our gut produces an enzyme called lactase that helps break down lactose, a form of sugar found in dairy products. People who suffer from gluten intolerance or celiac disease are often intolerant to lactose. Their intestinal linings are damaged and are unable to produce the enzyme that can digest the lactose. A gluten-free diet can help relieve the symptoms of lactose intolerance.
Good for bones
Lactose intolerance and calcium deficiencies can lead to diseases like osteoporosis and loss of bone density. It is especially common in people who have celiac disease. A gluten-free diet can replenish the essential nutrients and vitamins and help improve bone density and mass.
Good for hair and skin
People who have celiac disease or have gluten intolerance have nutritional deficiencies, which may cause skin problems like rashes and eczema, and hair loss. A gluten-free diet consists of fresh fruits and vegetables rich in antioxidants and contains vitamins that are good for hair and skin health. A gluten-free diet will replenish the nutrition in the body and improve skin health and reduce hair loss.
Gluten-free diet foods
For those resistant to gluten, even a tiny amount of the protein can cause health risks and serious damage to the intestine. There are many natural foods that are gluten-free and some processed foods that you can buy from the supermarket. Before buying, remember to check the food labels and see whether they have gluten or not. Here is a list of 30 natural, gluten-free foods that you can eat safely.
Gluten-free natural foods
Whole grains
Starch-containing whole grains are generally free from gluten. Here is a list.
Brown rice
Millet
Amaranth
Teff
Quinoa
Buckwheat
Tapioca
Arrowroot
Nut flour
Chia
Flax
Oats (some processed oats may contain gluten)
Fruits and vegetables
Fresh fruits like apples, citrus fruits, or bananas and vegetables are gluten-free.
Apples
Bananas
Oranges
Grapefruit
Pears
Broccoli
Spinach
Mushrooms
Tomato
Zucchini
Lemons
Green beans
Carrots
Radishes
Potato
Squash
Corn
Proteins
Many plant-based proteins like legumes, lentils, and nuts and animal proteins like poultry and meat are gluten-free.
Lentils
Green beans
Peanuts
Nuts
Peas
Red meat
Chicken
Duck
Seafood like shellfish
Fish
Trout
Salmon
Cod
Tofu
Eggs
Edible oils and fats
Edible oils and fats do not contain any gluten. However, some products may contain added flavors and thickening agents that can add gluten.
Coconut oil
Sesame oil
Olive oil
Butter
Ghee
Avocado oil
Sunflower oil
Canola oil
Dairy products
Dairy products generally are free from gluten. However, some products may contain additives such as flavors, thickeners, or food starch.
Milk
Cheese
Ghee
Butter
Plain yogurt
Sour cream
Drinks and beverages
Sugary drinks and beverages generally contain additives to add flavor. These additives may contain gluten. Alcoholic beverages are usually distilled but however may contain traces of malt and barley that can trigger symptoms of gluten intolerance.
Fresh fruit juices
Water
Tea and coffee
Energy drinks
Soda
Lemonade
Almond milk
Wine and other alcohols like beer, vodka, gin, brandy, cognac, etc
Spices and herbs
Spices are naturally gluten-free and are good for health.
Ginger
Cinnamon
Salt
Cloves
Cumin
Nutmeg
Paprika
Basil
Rosemary
Thyme
Gluten-free processed foods
Some foods such as oats, honey, jams, and jellies are processed food and add flavor to your diet. FDA-approved (Food and Drug Administration) foods that are gluten-free can be safely consumed and is not harmful to your health. Look for the product labels before buying them. Foods that contain less than 20 ppm (parts per million) gluten are safe for consumption.
Foods to avoid in a gluten-free diet
It is difficult to follow a 100% gluten-free diet. However, the following is a list of broad categories of food that contain a high amount of gluten and are harmful to a person with gluten intolerance.
Food grains like barley, rye, wheat, et cetera.
Processed, canned, dried fruits, and vegetables.
Processed meats like sausage, salami, burgers, hot dogs, bacon, etc.
Dairy products. Ice-cream, sweetened and flavored yogurts, spreads, or processed cheese.
Beverages with added flavors. Non-distilled alcohol or malted whiskey and beers.
Sauces like ketchup, salad dressings, barbeque sauce, rice vinegar, salsa, gravies, emulsifiers, mayonnaise, etc.
Baked products and snacks like cookies, candies, popcorn, chips, crackers, French fries, muffins, bread, pastries, etc.
Gluten-free diet risks
A gluten-free diet has been mainly designed for people who have Celiac disease and have a gluten intolerance. People who are voluntarily following this diet to lose weight or for healthy living are exposing themselves to specific risks such as:
Reduced fiber intake
Dietary fiber is essential for your body. Fiber-rich foods like whole wheat, lentils, and beans are good for heart, gut health has antioxidants and anti-inflammatory properties. Cutting down these ingredients in your diet can be harmful to your overall health and may cause cardiovascular diseases or nutritional deficiencies.
A balanced diet contains essential nutrients and vitamins like folic acid, iron, vitamin B, calcium, phosphorus, etc. which are essential for bone health and muscle growth. A gluten-free diet eliminates certain processed fruits and vegetables and other food products that contain these vitamins and may be harmful to our health in the long run.
Weight gain
Processed gluten-free foods have high calories and sugar content that can induce weight gain.
---