---
Last Updated December 20th, 2021
Therapeutic indications
Clavam 625 is indicated for various bacterial infections in the body. It belongs to a group of penicillin drugs that work as antibiotics. The drug is not used for the treatment of diseases caused by viruses such as flu or cold.
Clavam 625 is commonly indicated for the following infections:
Otitis media (middle ear infections)
Sinusitis (nose infection)
Tonsillitis/Pharyngitis for Throat Infection
Lower Respiratory Tract Infection
Skin infections
Stomach ulcers
Febrile Neutropenia
Gonorrhea
Genital infections
Bacterial sexually transmitted diseases
Diverticulitis
Bronchitis
Pneumonia
Endocarditis-treatment of swollen inner heart muscles
Dental abscess- treatment of gums and tooth roots where infections cause the production of pus
Stomach ulcers- It is used in cases where Helicobacter pylori cause infections resulting in stomach ulcers
Typhoid fever- it is used to kill the paratyphoid fever
There could be other indication for which this drug but are not stated above.
Do I need a prescription?
The drug is never sold over the counter without a medical prescription. It is recommended that a patient's condition is assessed prior to the prescription of this drug by a doctor. This drug has the potential of causing serious side effects to the user. A doctor that understands the condition and medical history of a patient can prescribe this.
Chemical composition
The drug is composed of two main components:
Amoxycillin (500 mg)
Clavulanic Acid (125 mg)
Minor components (excipients) include Microcrystalline Cellulose, Sodium Starch Glycolate, Colloidal Anhydrous Silica, Magnesium Stearate, Insta Mostshield [PI 108592], Isopropyl Alcohol and Dichloromethane.
Mechanism of Action (MOA)
Clavam works by interfering with growth and multiplication of the bacteria in the body. It does this by killing and preventing extended activity of bacterial cell division. Amoxycillin is an antibiotic that prevents cell growth and cell division of cell wall of bacteria. The drug deters the formation of cell wall membranes or from forming a protective wall.
Clavulanic acid works by preventing further activity of the bacteria. It does this by rendering the immune system of bacteria ineffective. Without this, the bacteria would produce and acid which makes (Amoxicillin) antibiotic compounds ineffective. Clavulanic acid prevents these reactions by altering these enzymes inactive.
Both drugs work together to ensure bacteria are not only killed but their continued survival is also cleared out from the human area of action. The drug targets bacteria that are found in areas such as lungs, airways, middle ear, sinuses, skin and urinary tract.
Contraindications
Hypersensitivity to penicillin or any of its excipients
Hepatic impairment
Kidney disease
Facts and Recommendations
Clavam 625 is safe and cannot form any habit, they are never addictive.
Effects of taking Clavam 625 in the body last between 6 and 8 hours.
The drug works and its effects can be felt after 1-2 hours.
The effect of Clavam 625 with alcohol is unknown. If you need to take alcohol, consult a doctor that is familiar with your condition
Take the drug after having the first mouthful of food. Doing this will minimize the risk of developing stomach upsets. This is a recommendation and not a requirement
These drugs can be used by chewing. They are designed to be slow or extended release drugs. Crushing them increases the rate of reaction, all at once which reduced effects of the drug
Although the drug can be broken into two never chew but take with a glass of water
The drug can be used with milk with no problem
When prescribed in powder form, shake the drug. Dilute by adding water to the provided mark. Being by adding little water, shake and continue to add more water. The suspension should be stored in a refrigerator but not freezing them.
Always shake the suspension before taking the drug.
Use provided cup to measure the drug when taking and never using a teaspoon or any other tool
Side effects
Less serious side effects
Painful joints
Bruising and bleeding
Discoloration of teeth (minor and rare)
Nausea and vomiting
Biliousness
Cephalalgia
Increased menstrual flow
Yellowing of skin or eyes (jaundice)
Loss of sleep (insomnia)
Lethargy
Rashes
Itching
Stomach pains
Diarrhea or loose stools
Dizziness
Drowsiness
Joint pains (rare)
Sore vagina or some vaginal discharge may be seen in some women
Indigestion
Black tongue
Headache
Tiredness
Hot flushes
The tongue may turn white and sore. Oral thrush may be noted for some patients
Serious side effects that are less common
Skin reactions
Loose stool or diarrhea
Fever
Thrush
Kidney-related complications
Staining of teeth or discolored
Fits and convulsions- this drug can cause symptoms such as confusion, sleeplessness, and convulsions.
Anemia – the drug can cause increased bleeding, the formation of red spots under the skin
Shortness of breath
Yellowing of skin
Discoloration of urine
Hypersensitivity- where drug reactions occur. Noticeable symptoms include swelling of face, tongue or throat
Fever
Change of taste in the mouth
Pain during sexual intercourse due to soreness of vagina
Wheezing may occur. Report this to a doctor immediately
Fainting
Swelling of limbs
Difficulties in breathing
Swelling of glands
Jaundice
Severe skin irritation of itching
Confusion
Numbness
General body weakness
Tingling and weakness of muscles
Easy bruising and bleeding from body openings -mouth, vagina, rectum, nose, and eats
Rare incidents of side effects
These are rare and hardly reported.
Convulsion -a severe reaction
Intercourse can be painful-a severe
The sense of taste may change
Blurred vision
Irregular heartbeat
Swelling of facial organs (face, eyelids, tongue, and feet) and limbs (hands and feet)
Heavy menstrual flow for some women.
Change of heartbeat and stool may turn black for some patients after taking Clavam 625
Altered taste in the mouth may result for some patients although it is a rare occurrence.
Inflammation of bowel or colitis
Liver inflammation
Kidney inflammation
Development of blood disorders
Loss of fall of hair although this is a very rare occurrence. A doctor must be notified immediately.
Drug Interactions
Some foods, beverages, drugs or diseases may react with Clavam 625 to result in unpleasant effects. Some of the known effects include the following:
Drugs
Doxycycline- It is an antibiotic which is not recommended for use with Clavum 625. Any other antibiotic should not be taken together with this drug.
Jentoven
Coumadin
Methotrexate (Rheumatrex, Trexall)
Allopurinol (Zyloprim)
Probenecid (Benemid)
Ethinyl estradiol
Over the counter drugs
Vitamin or herbal supplements
Allopurinol
Chloramphenicol
Macrolides
Oral contraceptives
Sulfonamides
Tetracyclines
Warfarin (interaction causes dizziness, swelling, and lethargy)
Other chemotherapy drugs
Food
Grapefruit may not be used with this drug due to potential effects
Diseases
Colitis
Mononucleosis -could cause sensitivity which may cause skin reactions or swelling in case of some patients
Hemodialysis- this process is interfered with by this drug. The doctor needs to be informed to make necessary adjustments
What to Do If You Skip a Dose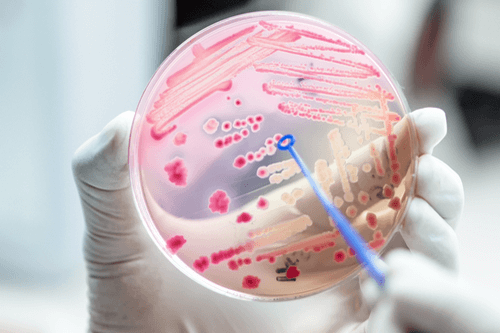 It is important to stick to the schedule of taking the drugs as advised by the doctor. In the event you have skipped a dose, take as soon as possible but ensure there is adequate time to the next dose. You can skip the dose if the next dose is within six hours. Do not take more dosages at any time and never at close intervals. If you miss too often, the effect of the drug might not be effective. You can use sticker reminders or set alarm to remind you to take the drugs.
Dosage
The drug is usually in tablets that are swallowed. Usually, an adult is recommended to take one tablet every after 12 hours. There may be a different dosage but there is a need to observe directions of a doctor.
Clavam Dry Syrup is usually prescribed for children. It is mixed with clean water before administration. After mixing with water, the syrup should be stored in a refrigerator but not frozen.
The drug prescribed depends on several factors that include:
Diagnosed Condition of a patient
Medical history of a patient
Age and weight
The condition of kidney or liver
The extent of the infection
For severe infections especially in respiratory
Precautions
Ensure to store the drugs in a closed, dry place at room temperature.
It is recommended to take the drug after food and with a glass of water.
People that are allergic to penicillin or drug that contain similar constituents(such as cephalosporins or beta-lactam antibiotics) should not take the drug unless guided by a doctor.
Patients with renal (kidney) or hepatic (liver) problems should seek medical advice before taking Clavam 625. There might be a fatal reaction to such patients.
Mononucleosis, kissing disease of leukemia are advised to avoid this drug. It has the potential of causing reactions such as skin rashes or bumps.
If you are pregnant or breastfeeding, do not take the drug without consulting a doctor first. Clavam 625 has been found to pass to milk.
Do not take immunizations when taking this drug. Vaccines advised against include typhoid, which may not work well.
Avoid expired drugs and Clavam 625 is no exception. Ensure to check expiry date always before purchase or consuming the drug.
Do not drive or operate machinery when under medication of Clavam 625. There are a few cases where this drug causes dizziness or drowsiness. These are especially likely to occur when combined with other drugs.
Long term use of this drug is not advised. It may cause impairment of liver, kidneys issues or lead to other bacterial infections.
Be sure to inform the doctor if you have previously taken any medications and mention them before taking Clavam 625.
Do not take the drug if you are allergic to this drug or its ingredients
Do not take grapefruit when taking this drug or any products associated with it. Inform a doctor if you wish to take this product whilst using this drug. Using this without necessary precaution may cause serious reactions.
Do not take high-fat meals as they can decrease the rate of absorption of the drug.
Patients with liver disease should inform a doctor prior to taking this drug. A doctor should be informed to alter the dosage.
Kidney patients also need to inform a doctor to modify the dosage or prescription due to potential effects that may arise from taking the Clavam 625.
Clavam 625 may interfere with blood sugar tests in the lab. Inform a doctor or lab assistant that you are taking the drug.
You must complete the dose prescribed by the doctor, even if you feel well or symptoms disappear. Failing to do will make it difficult to eradicate the bacteria from the body and they may be resistant to the drug.
If you overdose, call an emergency line such as 111 immediately. Some common symptoms of overdose include nausea, vomiting, cramps or diarrhea. Report to a doctor immediately if you overdose, suspect someone has taken an overdose, whether there are visible symptoms or not. Reporting to any medical aid nearby might be the best idea given this is an emergency that might be fatal.
Never share any drug with anybody even if you see similar symptoms related to your condition. The drug is uniquely assigned to you and only a doctor can determine appropriate drugs for another person
Some people experience diarrhea as a side effect. If this continues for several weeks, it may be dangerous; report to the doctor if it persists for more than 7 days. Never take any antidiarrhea drugs.
Inform the doctor if you are taking birth control pills Clavam 625 can make these contraceptive pills less effective.
Do not use this for colds caused by the virus. However, it can be used for all those that are caused by bacteria. This means a doctor needs to assess the cold to recommend an appropriate drug.
Be careful when taking Clavam 625 if you have asthma
Patients with phenylketonuria (a condition where a body fails process phenylalanine)
You should discard suspension of the drug after 10 days. Never use this drug after 10 days or give it to other persons.
Keep all medicines away from the reach of children
Substitutes of the Drug
These are alternatives to Clavam 625 that have similar form, strength, and composition and can replace it. These include:
Moxclav 625mg
Mox CV625mg
Moxikind CV 625
Fightox 625mg
Augmentic 625
Dentaclav 625mg Tablet (a Clavum 625 generic)
Clavulin 625
Amoxy Plus 500MG/125MG Tablet
Clav Den 625MG Tablet
Zock Cv 500Mg/125Mg Tablet
Claventin 500MG?125MG Tablet
Themiclav 500 Mg/125MG tablet
Clavutaf 500MG/125 Tablet
Ampoxin Cv 500 Mg/125 Mg Tablet
Ampoxin Cv 500 Mg/125 Mg Tablet
Penclav 500Mg/125Mg Tablet
Blumox CA 500mg/125mg Tablet
Megamox Cv 500 Mg/125 Mg Tablet
Simclav 500mg/125mg Tablet
Subscribe to free FactDr newsletters.
REVAMP YOUR
LIFE
HEALTH
WELLNESS
If you're enjoying our website, we promise you'll absolutely love our new posts. Be the first one to get a copy!
Get factually correct, actionable tips delivered straight to your inbox once a week.
We hate spam too. We will never share your email address with anyone. If you change your mind later, you can unsubscribe with just one click

By clicking Subscribe, I agree to the FactDr Terms & Conditions & Privacy Policy and understand that I may opt out of FactDr subscriptions at any time.
Help
Others
Be
Fit