---
Last Updated December 20th, 2021
What is the poison oak?
Poison oak is a plant species in the genus Toxicodendron.  Toxicodendron is a genus of flowering plants in the sumac family Anacardiaceae.  The sumac family contains trees, shrubs, and woody vines namely the poison ivy, poison oak, and the lacquer tree.  All members of the genus contain an organic compound called urushiol. Urushiol can cause a severe allergic reaction.  The generic name is derived from the Greek words toxikos meaning poison and dendron meaning tree.
Plants in this genus are quite variable in appearance.  The leaves may have smooth, toothed or lobed edges. The plants grow as creeping and climbing vines, shrubs, or, as trees.  Leaves of poison ivy and poison oaks generally have three leaflets, sometimes there are five or, occasionally, even seven leaflets.  Leaves of poison sumac have 7 to 13 leaflets, and the leaves of Lacquer Tree have 7 to 19 leaflets.
The plants of poison ivy, poison oak, and poison sumac contain an irritating, oily sap called urushiol.  It triggers an allergic reaction as it comes into contact with the skin, resulting in an itchy rash, which can appear within hours of exposure or even several days later.  People can be exposed to urushiol directly or by touching objects such as gardening tools, camping equipment, and even a pet's fur which has come in contact with the poisonous plants.  
All the parts of the poisonous plant including the leaves, stems, and roots contain urushiol and are even present after the plant has died. It is absorbed quickly into the skin and can also be inhaled if the plants are burnt.  The smoke produced by burning these plants can expose the chemical to the nasal passages, throat, and lungs. Inhaled urushiol causes a very serious allergic reaction.
When the skin is initially exposed to urushiol, the skin alerts the immune system of the presence of the irritating chemical.  No visible reaction will occur on the skin for the first time when a person comes in contact with a poison plant. The immune system will then prepare a defensive reaction for the next time the skin encounters the substance.
This plant can be found in North America, Taiwan, Japan, and Russia.

Poison oak leaves consist of three leaflets

and hence it is called as "leaves of three, let it be".

 

Leaf margins are wavy and may have lobes.

It can survive extreme climatic conditions.

A staggering 85% of the people who come in contact with this plant tend to develop an allergic reaction.

The plant should never be burnt since the smoke from the plant can cause a severe allergic reaction in the lungs when inhaled.

An organic compound called urushiol is present in the poison oak plant, which causes allergic reactions.

Poison oak can survive up to 2 years in the wild.
Signs of allergic reaction poison oak
Signs of an allergic reaction to poison oak will begin to appear one to six days after exposure.  It is usually noticed within the first 24 to 48 hours from exposure. Skin rash or contact dermatitis (a red, itchy rash caused by direct contact with a substance or an allergic reaction to it) is the most obvious reaction to poison oak.  First, we can notice stinging, itching, and minor skin irritation and eventually, a red rash breaks out that gets itchier as it progresses.
Poison oak rash most likely appears around the wrists, ankles, and neck, where the skin is thinner. The rash condition can be at peak about a week after exposure and lasts 5 to 12 days and in some rare cases, it can last a month or more.  The rash will usually be worse in the areas that had direct contact with the plant. Later, bumps start to form and can eventually turn into large blisters and ooze out the liquid.
Severe reactions can be fatal…
People, who are allergic, eventually end up getting a stronger reaction every time they are exposed to the allergen.  Signs of a severe allergic reaction include:
Trouble swallowing.

Eye or facial swelling.

Rash on the face, lips, eyes, or genitals.

Rash covering up to 25% of the body.

Signs of infection, such as pus or yellow fluid leaking from blisters and having an odor from the fluid leaking.

Fever.

Headache.

Nausea
The above symptoms can be life-threatening and can cause severe health issues.
What is the best treatment for poison oak rashes?
Home remedies:  Home remedies are the first line of action in treating the allergic rash from the exposure of poison oak.  The allergic rash usually settles down naturally, but there are ways to soothe the rash and prevent it from getting worse.  The following points can be helpful as home remedies:
Staying away from the poison oak and keeping the rash from getting irritated or infected by other substances.

Avoid scratching at the itch, as this can cause more damage, itchiness, pain, and infection.

Simple, clean, warm water bathing, which can be followed by clean, dry, gentle patting or natural drying, would help.

Emollient cream can be used liberally to protect the skin from losing moisture and keep the skin's barrier function.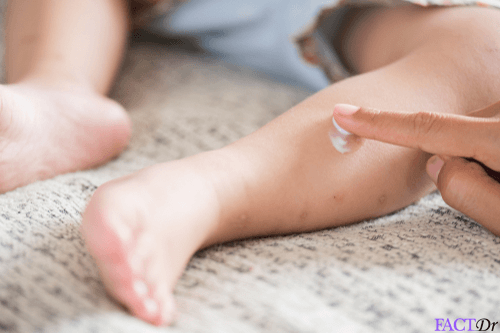 Medication:  Due to the persistence of symptoms, it is advisable to visit a doctor if the rash does not go away within 3 or 4 weeks or if the symptoms get worse and the rash gets infected.  Medications such as antihistamines can ease the itchiness. However, it should be noted that antihistamines can induce drowsiness and should be avoided before operating heavy machinery or driving.  Doctors can prescribe a topical cream and in worst cases when the rash is infected can prescribe antibiotics.
Prevention:  The easiest and the simplest method would be the prevention.  It is very important to identify the plant, which can be done very easily due to its identity of a cluster of 3 leaves.  Avoiding contact with such plants can prevent us from the nasty and itchy rash it can cause. The following points need to be followed for prevention:
Determine where the plants are and completely avoid them.

Any damage to the plant releases the oil from it.

Always check the leaf-group pattern of poison oak.

If a pet has contacted the plant, thoroughly wash it.

Never burn the plant, as the fumes may cause internal damage when inhaled.
Removing the source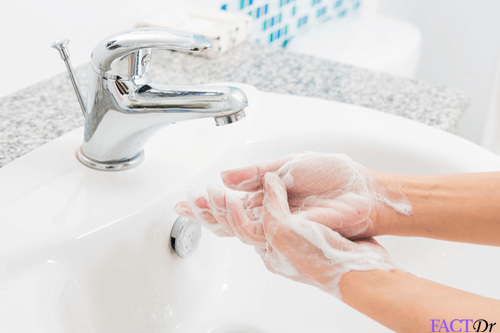 Poison oak has the ability to re-sprout readily if mowed or cut.  Poison oaks in small areas with moist, loose soil, the roots can be grubbed out, but in dry or rocky soil the roots break easily and will re-sprout from root fragments.  Goats, sheep and other animals feed on poison oak, but the plants tend to grow even after this. Herbicides, which are commonly known as weed killers are chemical substances used to control unwanted plant. Herbicides work well on poison oak.
Herbicides namely Glyphosate should be sprayed late in the season to obtain optimum results. Glyphosate should be sprayed when the leaves are still green, but the plants have fruited.  For early season applications, another herbicide namely Triclopyr can be used. Repeat applications may be required to obtain good results.
How to remove urushiol from the skin?
Urushiol, which is the compound present in poison oak causes a severe rash on the skin.  Urushiol is amazingly potent and it stays active for years at a time. Urushiol is similar to a resin.  It binds with the proteins in the skin within about 10-15 minutes after which it becomes extremely difficult to remove.  So the timeframe for removing urushiol from the skin to avoid reaction can be calculated at 10 minutes. Studies have proven that urushiol that would fit on the tip of a needle is enough to give 100 people the rash.  Soap and water can be used to wash off urushiol within 10 minutes of exposure.
Another product called Tecnu original, which is a liquid skin cleanser can be applied directly to the skin. Tecnu breaks the bond between the urushiol and the skin and helps in removing it from the skin.  It can be used with or without water. Another product named as Tecnu Extreme seems to be helpful in removing urushiol from the skin.  It has micro-fine scrubbing beads and special surfactants which can remove embedded urushiol from the skin and can be considered as the best choice if there is access to water. 
Tecnu Extreme is useful to prevent a rash, stop the itching, or stop an existing rash from spreading. Tecnu Extreme, when used within 8 hours after exposure to urushiol, can even prevent rash formation.  In fact, using it at any point before the rash actually starts can be helpful.
Maintain the utmost care
Poison oak is a plant which we come across usually in bushes and other densely grown areas.  The allergic reaction caused by the poison oak can be mild to severe depending from person to person.  Prevention seems to be best for avoiding the allergic reaction.
There is no way to prevent these reactions from occurring other than avoiding contact with these plants.  Allergy shots do not work to prevent poison oak reactions, and there is no way to cure these types of reactions with pills or injections.  A topical application or an antihistamine can reduce the itch and give some calming effects.  It is also very important to avoid burning poison oak plant. Burning this plant can release the toxins called urushiol in the air, which can cause serious damage to the body when inhaled.  An allergic reaction to poison oak usually subsides within 3 to 4 weeks without any treatment. 
Subscribe to free FactDr newsletters.
REVAMP YOUR
LIFE
HEALTH
WELLNESS

If you're enjoying our website, we promise you'll absolutely love our new posts. Be the first one to get a copy!
Get factually correct, actionable tips delivered straight to your inbox once a week.
We hate spam too. We will never share your email address with anyone. If you change your mind later, you can unsubscribe with just one click

By clicking Subscribe, I agree to the FactDr Terms & Conditions & Privacy Policy and understand that I may opt out of FactDr subscriptions at any time.
---