---
Last Updated December 20th, 2021
Therapeutic indications
Etizolam is an analog of benzodiazepine. It is similar to benzodiazepines just that it has a thiophene ring and not a benzene ring found in valium and diazepam. Etizolam is more potent than the diazepam in its action. Etizolam works by depressing the central nervous system. It is approved for use in Japan, India, and Italy but not in the United States. Etizolam is used in the management of the following conditions:
The disorders are characterized by panic, sweating, hyperactivity, being agitated.

As an anti-convulsion medication
As sedative
Muscle Relaxer
Anti-depressant
A tension headache
As anxiolytic drug
Psycho-somatic illness such as a headache, hypertension and irritable bowel syndrome(IBS)
Cervical spine disorder
Lower back pain
Do I Need a Prescription?
Etizolam tablets can be bought from pharmacies close to you in countries it is approved and ordered from online drug stores. But a doctor's prescription is mandatory.
Dosage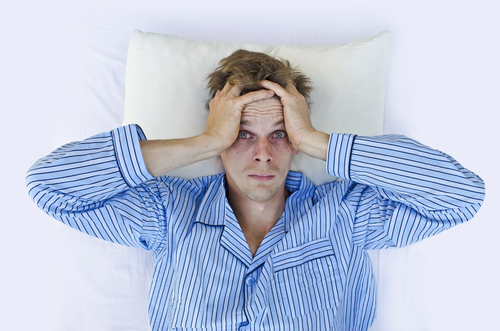 The dosage for Etizolam depends on the medical condition, body weight, and other underlying medical conditions. The duration of use of Etizolam tablets depends on the individual response to the medication. The dosage of Etizolam should not exceed 3 mg in a day and should not be used for longer than 12 weeks. The recommended dosage for the different conditions is:
Panic disorder: 0.5 mg two times a day
Insomnia: 1-2 mg once a day, close to bedtime.
Chemical composition
The active ingredient in Etizolam tablets is Etizolam also called thienotriazolodiazepine. Etizolam tablets are of different strengths of 0.25 mg, 0.5 mg, and 1 mg.
Mechanism of Action (MOA)
Etizolam works like the other benzodiazepine derivatives. Etizolam works by being an agonist by binding to GABA-A receptors that increases inhibitory GABAergic transmission in the CNS. It increases the transmission of GABA by opening the GABA-induced chloride channels. Increased transmission of GABA prevents excessive and abnormal brain cells activity.
The action of Etizolam is more potent than that of the other diazepam. Etizolam does not cause up-regulation of A2 subunit-like the other benzodiazepines thus does not cause rebound anxiety once the drug is withdrawn. Its effects on the CNS lead to muscle relaxant effects enabling it to lower symptoms of a headache, lumbar disease, cancer pain, and cervical spondylosis
Etizolam prevents the reoccurrence of subdural hematomas following neurosurgery by antagonism the action of platelet-activating factor (PAF) receptor. It prevents the occurrence of bronchoconstriction and hypotension that are PAF induced. Etizolam increases serotonin and norepinephrine by blocking their uptake having additional antidepressant activities.
Contraindications
Etizolam tablets are contraindicated if you have some medical conditions. This is because when used they could worsen the condition or cause adverse effects to occur. Inform your doctor of any medical conditions you have or have had previously as they might affect the prescription. Etizolam is contraindicated in the following conditions:
Hypersensitive reactions: Do not use Etizolam if you are allergic to the active ingredients or other benzodiazepines.
Myasthenia gravis
Acute angle closure glaucoma
Pregnancy or planning to get pregnant: Etizolam should be used as it can cause harm to the growing fetus.
When used it can harm the nursing baby
Severe hepatic impairment
Severe disease of the lungs
Alcoholism and reactional drug abuse history
Patients that are bedridden
Coma
Respiratory depression
Psychosis that is chronic
Obsessional states or phobic states
Neonates
Facts on Etizolam
After oral administration, effects of Etizolam can be felt after 30 -60 minutes.
The duration of Etizolam tablets can last up to 6-8 hours. In the case of uninterrupted sleep, they can last longer than that.
Etizolam is well-absorbed from the gastrointestinal tract with a bioavailability of 93%.
Etizolam has an elimination half-life of 7-15 hours.
Etizolam should not be used for a duration of more than 4 weeks as it can cause an addiction.
The daily dose for Etizolam should not exceed 3 mg.
Side effects
Etizolam tablets can cause unintended. The side effects do not occur in every individual. They depend on the dosage and duration of use. The side effects can be common and less serious while others can be rare and very serious. Report to your doctor any side effects you experience. The side effects include:
Sedation
Drowsiness
Weakness in the muscles
Changes in libido
Tremors
Salivation changes
Gastrointestinal disturbances
A headache
Fainting
Depression
Memory loss
Slurred speech
Incoordination
Lesions on the skin
Dropping of blood pressure
Rapid heart rate
Vertigo
Confusion
Irritability
Appetite loss
Rare and severe side effects include
Retention of urine
Visual disturbances
Shaking of arms and legs that is uncontrolled
Involuntary eye movement
Immediately seek medical attention if you experience an allergic reaction to Etizolam tablets. Signs of an allergic reaction include:
Difficulty breathing
Swelling of face, tongue, lips, and throat
Itchy bumps or rashes on the skin
Loss of consciousness
In case you accidentally take an overdose of Etizolam tablets, notify your doctor or rush into the emergency center of the nearest hospital carrying the package with you for identification. Taking an overdose can result in the side effects of Etizolam.
Drug interactions
Drug interactions occur when more than two drugs are taken at the same time. Inform your doctor of any medications you are using including over the counter medication and prescription medication, any dietary supplements and herbal products before you use Etizolam tablets. Drug interactions can lower the effectiveness of your medication or lead to side effects. Etizolam tablets interact with the following medications and products:
Hydralazine
Diazoxide
Clozapine
Clonidine
Antifungals such as ketoconazole
Cimetidine
Disulfiram
Diuretics
Esomeprazole
Dopaminergic
Morphine
Cetirizine
Metoclopramide
Encorate syrup
Azibig suspension
Zathrin redimix suspension
Pratham rediuse suspension
Fluvoxamine
Alcohol
Danavir
Alicin
Itragreat
Omeprazole
Antagonists of angiotensin II receptors
Antiepileptics
B-blockers
Muscle relaxants
Minoxidil
Nitroprusside
Nabitone
Mononidine
Blockers of calcium channels
General anesthetics
Opioid analgesics
What to Do If You Skip a Dose
When you skip a dose, take it as soon as you realize. If the time for your next dose is close, you can skip the dose and take the next one then continue with the normal schedule. Do not double the dose to compensate for the skipped dose. When doses are missed frequently, the effectiveness of the medication is reduced. To prevent dose missing set an alarm as a reminder of when to take the next dose or have a family member remind when it is time.
Precautions
A number of precaution need to be considered while using Etizolam tablets. The precautions include:
Allergic reactions. Do not use Etizolam tablets if you are allergic to the active ingredients.
Inform your doctor of all medications you are currently using or have used frequently to prevent the occurrence of drug interactions.
Inform your doctor of your medical history and any underlying medical conditions to reduce the occurrence of adverse infections.
Inform your doctor if you planning to have surgery or any dental procedures.
Etizolam tablets should be used in caution if you have kidney diseases, if the case is severe then dose adjustment is recommended.
Etizolam should be used cautiously if you have hepatic impairment. If the case is severe then dose adjustment is necessary.
Pregnant or planning to be pregnant. Etizolam tablets should not be used as they might harm the growing fetus.
Breastfeeding mothers should avoid the use of Etizolam as it is secreted into breast milk and might harm the nursing baby.
Avoid alcohol use while taking Etizolam as it might increase drowsiness, dizziness.
In case you experience drowsiness or dizziness while using Etizolam tablets, do not take part in activities that need mental alertness such as driving and operation of heavy machinery.
Etizolam should be used with caution in the elderly due to reduced liver function, kidney function, and other underlying medical conditions.
To avoid a sudden drop in blood pressure, get up slowly especially from a lying position.
Take Etizolam for the duration specified by your doctor, do not stop before you complete the dose. Also, do not increase or lower the prescribed dosage of Etizolam. If you suddenly stop its use, it can cause withdrawal symptoms. To stop, the dose should be decreased gradually.
Etizolam can cause a habit when used for a long duration, thus avoid using it for a long period.
Etizolam should be used cautiously as it can cause suicidal tendencies and thoughts. This can occur if you have psychosis, phobias, and depression.
Etizolam tablets should be stored at room temperature away from heat and moisture, children and pets.
Always check the package before buying the medication for the expiry date. Expired medication has reduced potency thus less effective and can also cause toxicity.
Different Brands and Manufacturing Companies of the Drug
Etizolam is manufactured by different pharmaceutical companies. It is manufactured in differing strengths of 0.25 mg, 0.5 mg, and 1 mg. Etizolam is sold under different brand names from different manufacturers. The brand names and manufacturers include:
Etolam 0.25 mg tablet – Alde Medi Impex Ltd
Etivin 0.25 mg tablet – Quince Life sciences Pvt Ltd
Ezolent Forte tablet – Talent India
Etilaam Pro 0.5mg/ 40 mg tablet – Intas Pharmaceuticals Ltd
Solopose 0.25 mg tablet Md – Mankind Pharma Ltd
Etimed 0.5 mg tablet – Medley pharmaceuticals
Etirest 0.25 mg tablet – Sun Pharmaceuticals Industries Ltd
Cipam Plus tablet – Tas Med India Pvt Ltd
Placida Plus 0.5 mg/10 mg tablet – Mankind Pharma Ltd
Atease Es 0.5 mg/5 mg tablet – Aurum Life Sciences Pvt Ltd
Ezolent 0.5 mg tablet – Talent India
Sylkam 0.25 mg tablet – Dr. Reddy's Laboratories Ltd
Suprabenz Plus 0.5 mg/10 mg tablet – Alkem Laboratories Ltd
Etinap 1 mg tablet – Icon Life Sciences
Etilaam 0.25 mg tablet – Intas Pharmaceuticals Ltd
Sylkam 0.5 mg tablet – Dr. Reddy's Laboratories Ltd
Etivin 0.5 mg tablet – Quince Life sciences Pvt Ltd
Trizolam 0.5 mg tablet – Mezzone Remedies Pvt Ltd
Ambulax Et 0.5 mg/20 mg tablet – Unimarck Healthcare Ltd
Etizola 0.5 mg tablets – Macleods Pharmaceuticals Pvt Ltd
Macfresh 0.5 mg tablets – Macleods Pharmaceuticals Pvt Ltd
Etirest 0.5 mg tablet – Sun Pharmaceuticals Industries Ltd
Subscribe to free FactDr newsletters.
REVAMP YOUR
LIFE
HEALTH
WELLNESS
If you're enjoying our website, we promise you'll absolutely love our new posts. Be the first one to get a copy!
Get factually correct, actionable tips delivered straight to your inbox once a week.
We hate spam too. We will never share your email address with anyone. If you change your mind later, you can unsubscribe with just one click

By clicking Subscribe, I agree to the FactDr Terms & Conditions & Privacy Policy and understand that I may opt out of FactDr subscriptions at any time.
Help
Others
Be
Fit