---
Last Updated December 20th, 2021
Therapeutic indications
Pantoprazole is a drug that is used to treat stomach and esophagus problems including acid reflux. Its mode of action is by reduction of acidity in the stomach, which could otherwise cause problems such as heartburn, difficulties in swallowing and prolonged coughs. It is also prescribed for Zollinger-Ellison syndrome (a condition associated with too much acid production of acid in the stomach).
Too much acid in the stomach is associated with stomach conditions such as ulcers and oesophageal cancer. By taking this drug that reduces the amount of acid in the stomach and esophagus, Pantoprazole, therefore, helps prevent the development of these conditions.
Do I need a prescription?
Pantoprazole is a prescription drug that requires a medical examination.
Dosage
General dosage information uses the weight of the patient and is given as follows:
For less than 15 to 40kg, take 20mg is given daily orally
For more than 40kg, take 40mg once daily
The normal duration should be a maximum of 8 weeks
Chemical Composition
Major or active ingredients include calcium stearate, crospovidone, hypromellose, iron oxide, mannitol, methacrylic acid copolymer, Polysorbate 80, povidone, propylene glycol, sodium carbonate, sodium lauryl sulfate, titanium dioxide, and triethyl citrate.
Inactive ingredients include crospovidone, hypromellose, methacrylic acid copolymer, microcrystalline cellulose, Polysorbate 80, povidone, sodium carbonate, sodium lauryl sulfate, talc, titanium dioxide, triethyl citrate, and yellow ferric oxide. Usually sold in forms tablet or capsule. It can be given by intravenous fusion or granule suspension.
Mechanism of Action (MOA)
Pantoprazole is in a class of drugs called proton pump inhibitors (PPIs). They work by reducing the amount of acid production in the stomach by preventing (inhibiting) acid producing cells from doing so in the lining of the stomach. The drug also shuts down pumping action of these stomach lining cells from producing acid in the stomach, hence relieving ulcers
Contraindications
Several conditions may prevent you from using these drugs due to a potential worsening of side effects of the drug may not work effectively. Inform the doctor if you have or history of any of the following conditions:
Diarrhea
Hypomagnesemia (this is a condition where blood has very low levels of magnesium)
Osteoporosis (low bone density)
Seizures
Systemic lupus erythematosus (SLE)
Aged people, especially those above 50 may experience worse conditions
Lab tests. Pantoprazole can lead to certain false lab results. Inform the doctor if you are taking the drug
Pantoprazole can interfere with certain urine tests. Prior information to examining and prescribing doctor is recommended.
Digoxin
Methotrexate
Diuretics or water pills
Vitamin supplements
Herbal drugs (Ginkgo Bilopa, Evening Primrose Oil, 5-HTP, Azo Crabberry, Valerian Root, etc).
Side effects
Common side effects
Headaches
Nausea
Diarrhea
Allergic reactions that include:
Hives
Watery or bloody diarrhea
Difficulties in breathing
Swelling of face, lips, throat, tongue
Dizziness
Rare side effects
Clostridium difficile
systemic cutaneous lupus
erythematosus
dry mouth
Blurred vision
Flushing of skin
Breath odor may feel fruity
Heightened hunger levels
Increased thirst
Frequent urination
Weight loss that is unexplained
Vomiting
Sweating
Very rare incidents
Decreased or lack of body movements
Blindness
Bloating
Bloody and sometimes cloudy urine
Chills
Clay-colored stools
Skins may be loose or blister
Constipation
Unexplained ringing sound in ears or nose
Decreased vision
Drowsiness
Fast heartbeat
Difficulty in breathing
Feeling of lightheadedness
Fever
trembling
Headaches
Aura of movements
Indigestion
Pains at joints
Light colored stool
Decreased appetite
Muscle cramps
Muscle pain or stiffness
Stomach upsets
Paling of skin
Red skin lesions
Reddening of eyes and irritation
Mouth may develop sores, white spots or ulcers
Bloody vomits
Yellowing of skin
Sore throat
Unexplained bleeding
Glands may swell
Seizures
Puffiness of eyelids, lips, face or tongue
Feeling of spinning
Reduced sense of hearing
General body weakness and tiredness
In case of overdose, seek medical emergency immediately
Less common side effects
Belching
Bloating
Stomach gas or intestines
Sleeplessness
What to do if you skip a dose
The drug should be taken at the same time every day. If a dose is missed, you should never take two doses. Dosage schedules should be spaced as evenly as possible. If missed and it is about time for the next dose, you should avoid taking the drug and only take at the regular time.
Normal dosage depends on the medical condition of a patient and other interactions, contraindications that may be associated with the drug. Common dosing for various illnesses such as:
Erosive Esophagitis: Take 40 mg daily in the form of a pill orally for a period of 8 weeks. If you have not recovered well, you may continue with the drug for another 8 weeks. If you have not recovered after 16 weeks, seek a further medical examination. There is not enough evidence of the efficacy of Pantoprazole beyond 16 weeks.
MaintainingHealing of Erosive Esophagitis: take 40mg orally daily. Do not take beyond 12months.
Gastroesophageal Reflux Disease (GERD): This can be done for adults through either parenteral or orally:
For parenteral: administer 40mg daily for 7-10 days through intravenous infusion. This should be stopped if a patient can take the drug orally.
Orally: take 40mg daily, once a day up to 8 weeks. Additional 8 weeks may be considered where a patient has not healed properly.
Duodenal ulcers: take 40mg for 7 days. Take with other medicines clear out Helicobacter pylori. Recommended drugs include clarithromycin, amoxicillin, and metronidazole. After these drugs, continue with Pantoprazole for another 28days.
Helicobacter pylori: Take 40mg twice daily for 7 days but consider taking other medicines such as amoxicillin or metronidazole. 
Gastric Ulcer: If you are an adult, you should take 40mg of Pantoprazole dose twice daily. 87% of patients got better after finishing this dose for 4 weeks while 97% after 8 weeks.
Zollinger-Ellison Syndrome: They are administered orally or via parenteral. For parenteral, the dose should be 80mg through an infusion of lasting15 minutes. More than 240 mg of this drug in a day or usual dose of 80mg for a period of more than 6 days has not been determined. This means that exceeding the allowed dose should be done only if approved by a doctor.
Stress Ulcer Prophylaxis: This is usually treated with 80mg twice a day. Bolus infusion for 15 minutes is also given but total dosage should not exceed 240mg a day. 240mg can be divided into 3 equal infusions for the same time of 15 minutes.
Precautions
The drug is designed to be ingested wholly and never by chewing or crushing and mixing with water.
The drug, tablet for granule suspension can be taken with apple or orange juice. For those unable to swallow, they can take it via nasogastric tube.
Take note to take the drug on an empty stomach preferably 30 to 60 minutes bore small.
Pantoprazole should be prescribed by people aged above 5. There are not enough studies on the effects and efficacy of the drug on young people below 5.
The drug should be discontinued if it took for a period of more than 8 weeks to give time for the stomach or esophagus to heal.
Note that Pantoprazole is not meant for immediate relief of stomach upsets caused by too much acid and heartburn.
Heartburn is often confused with heart attacks and pantoprazole is erroneously prescribed for such conditions. Thorough medical exam and analysis should be done and appropriate medicine given for actual illness. Some symptoms associated with a heart attack include chest pain that spreads to arms and shoulders accompanied by nausea, sweating, and a general feeling of illness. Such should be reported to a doctor.
There is an increased risk for people taking higher doses for using the drug for the long term. These complications include an increased risk of bone fracture.
Long term users of more than three years have been shown to have a higher risk of developing vitamin B-12 deficiency. This can lead to serious harm to nerves and deterioration of some brain functions
Patients that are allergic to Pantoprazole or its ingredients. You should inform a doctor if you are allergic to drugs such as dexlansoprazole (Dexilant), esomeprazole (Nexium, in Vimovo), lansoprazole (Prevacid), omeprazole (Prilosec, in Zegerid), rabeprazole (AcipHex)
Inform a doctor if you react with rilpivirine that is available in drugs such as Edurant, Complera, and Odefsey. It may not be advisable to take it alongside Pantoprazole.
Long term use of Pantoprazole can cause chronic stomach inflammation. The risk is especially higher for people with H. Pylori.
Pantoprazole may lead to low blood count or hypomagnesemia. Some people develop this condition after taking the medicine for a few months although it can take a year of treatment with this drug.
There is limited information on the effects of this drug on old people. Geriatric-specific issues are yet to fully study and documented for the drug to be recommended for the elderly. People aged above 50 are likely to experience severe side effects such as broken bones.
In cases of diarrhea, do not take antidiarrhea drugs unless a doctor advises so.
If pregnant or planning to or breastfeeding, seek medical advice first.
When taking the drug to clear H. pylori, make sure you take full dose to the end.
Please note that long term use may interfere with the absorption of Vitamin B12
Different Brands and Manufacturing companies of the drug
Pantoprazole is sold under a brand name of Protonix. It is sold in original and generic forms.  Drugs that contain pantoprazole as an ingredient include the following but availability depends on region. The list is not comprehensive.
Assuage 40mg Table
Cocid 20MG Tablet
Controsec 40MG Injection
Drupan 40MG Tablet
Dyspan 40MG Tablet
Ec Pan 40MG Tablet
Gastropan 40MG Tablet
Mopant 40MG Tablet
Lulipan 40MG Tablet
Substitutes for the drug
Omeprazole
Nexium ((esomeprazole)
Prevacid
Zantac (ranitidine)-given over the counter or prescription
Pepcid(famotidine) -given over the counter or prescription
Maalox (aluminum / magnesium / simethicone) -given over the counter
Tums (calcium carbonate)-given over the counter
Alka-Seltzer (aspirin / citric acid / sodium bicarbonate) -given over the counter
Drug Interactions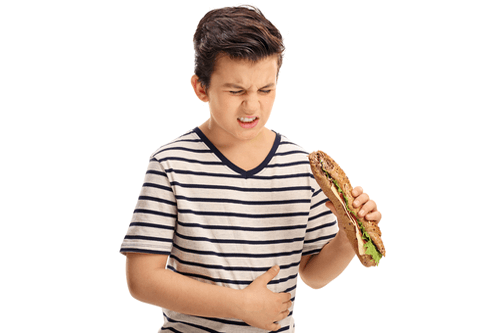 In case of any drug interaction, the drug can still be administered if it is necessary for the specified condition of a patient. In such cases, a doctor will adjust the dosage or use other ways of managing these effects.
Rilpivirine (not usually recommended for taking with any other drug)
Atazanavir
Bosutinib
Cilostazol
Citalopram
Dasatinib
Erlotinib
Eslicarbazepine Acetate
Gefitinib
Ketoconazole
Ledipasvir
Methotrexate
Mycophenolate Mofetil
Nelfinavir
Nilotinib
Pazopanib
Saquinavir
Velpatasvir
Vismodegib
It is not recommended to take the drug with the following drugs due to the risk of increased side effects although taking both could be for the best interest of the patient. These include the following:
Interactions may occur when the drug is taken with certain foods or at around the time the drug is consumed. Consuming these foods can aggravate side effects. Inform a doctor that you intend to consume these foods for appropriate advice for special instructions. Some of these foods include:
General Information
The medicine is available in forms of a tablet, enteric coated tablet or a packet.
When taking 40mg of dose, divide it into two equal doses of 20mg
The drug can be taken in pregnancy. Studies done on animals indicated no problem or adverse effect of the drug during pregnancy. However, this hasn't been done on humans but those that have been carried out showed no risk to the fetus or pregnant women. They are assumed to be safe to pregnant mothers in all trimesters.
Do not exceed 8 weeks unless guided by a physician. There is no general safety information for more than this duration.
Dose adjustments are not needed for conditions such as renal disease, liver disease, dialysis (for hemodialysis). No information is available for peritoneal dialysis
You can take the drug with other antacids as this does not affect absorption
You should not expect immediate relief of stomach acid but you expect some relief after 1 day of treatment. Continue as advised by a doctor even if you don't feel well.
If in need of fast relief for acid control, consider an IV dose of 160mg. This works within an hour.
Additional prescription information
Therapies for Helicobacter pylori infection
Triple Therapy: People that take Pantoprazole 40mg twice daily for 7 days to clear Helicobacter pylori, followed with amoxicillin and metronidazole had more than 95% success rate. This followed a study on 242 patients that followed this programme.
Quadrate Therapy: Alternative study was done on patients with Helicobacter pylori infection. 40mg of Pantoprazole was given twice orally for 7 days alongside bismuth subcitrate and tetracycline but four times daily. Metronidazole 200mg was also taken 3 times daily and another 400mg before going to sleep at night. Eradication rate of this bacteria was 82%.
Subscribe to free FactDr newsletters.
REVAMP YOUR
LIFE
HEALTH
WELLNESS
If you're enjoying our website, we promise you'll absolutely love our new posts. Be the first one to get a copy!
Get factually correct, actionable tips delivered straight to your inbox once a week.
We hate spam too. We will never share your email address with anyone. If you change your mind later, you can unsubscribe with just one click

By clicking Subscribe, I agree to the FactDr Terms & Conditions & Privacy Policy and understand that I may opt out of FactDr subscriptions at any time.
Help
Others
Be
Fit