---
Last Updated December 20th, 2021
Therapeutic Indications
Zedorol is a Non-Steroid Anti-Inflammatory Drug (NSAID). Zerodol is used for management and relief of pain ranging from mild to moderate and inflammations. It also has analgesic properties. Zerodol is a brand name for Aceclofenac. Zerodol exists as tablets, injection, and capsules. It is used in the management of the following conditions:
Rheumatoid arthritis
Ankylosing spondylitis
Pain
Arthritis
Periarthritis of the scapulohumeral (frozen shoulder)
Ischiadynia
Headache
Fever
Tooth pain
Myalgia
Arthralgia
Menstruation pain
Post-operative pain
Do I Need a Prescription?
Zerodol tablets are available in pharmacies close to you and can also be bought from online drug stores. But a doctor's prescription is mandatory.
Dosage
The dosage for Zerodol depends on the age, weight, the condition of your kidney and liver, other medications you are using, the condition being treated and the response to the medication. The recommended dosage for Zerodal is – 100 mg taken two times a day. In some cases, it is taken once a day as 200 mg.
Chemical composition
The active ingredient in Zerodol tablets is:
Zerodol injection has:
Mechanism of Action (MOA)
The active ingredient Aceclofenac has both analgesic and anti-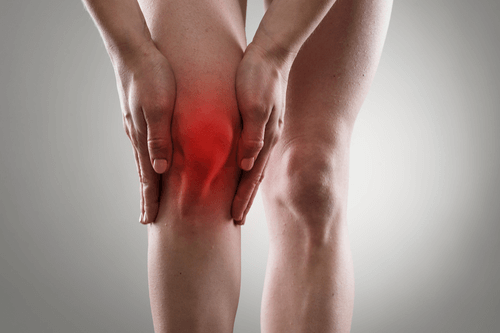 inflammatory effects. It is a non-steroid agent. Aceclofenac works by preventing the production of prostaglandins by inhibiting the enzyme cyclooxygenase that is used in their production. Prostaglandins are chemicals produced by the body in the event of injuries, due to some diseases and conditions. Prostaglandins cause pain, inflammation, and swelling. When their production is halted, it reduces pain and inflammation. It also has anti-pyretic properties, thus reduces fever. The production of glycosaminoglycans(GAG) is increased with the use of Zerodol. GAG is utilized in the repair and regeneration of articular cartilage, relieving on symptoms of arthritis.
Contraindications
Zerodol is not recommended for use in some conditions. When used it could worsen the existing medical condition or increase the chances of adverse reactions occurring. Inform your doctor of any medical conditions you have or have had previously as they could affect the prescription. The following conditions are contraindicated:
Allergic reaction to Aceclofenac: Do not use Zerodol if you have an allergic reaction to the active ingredient or to other NSAIDs
A peptic ulcer that is active
Acute rhinitis
Urticaria
Asthma
Severe renal impairment
Severe liver disease
Heart attack history
Bleeding disorder: Zerodol can lead to swelling and bleeding occurring in the stomach, colon, and anus
Planned surgery or dental procedure
Pregnant or planning to be pregnant: Zerodol use when you are trying to conceive is not recommended as it may affect fertility. If you are pregnant especially in the third trimester, the use of Zerodol could harm the developing fetus as it can cause kidney failure in the fetus, heart abnormalities and even the loss of the pregnancy.
Diarrhea
High blood pressure
High levels of cholesterol
Chickenpox or shingles that keep reoccurring
An immune system that is overactive
There is an increased chance of side effects.
Crohn's disease
Zerodol might cause brain and spinal cord inflammation(aseptic meningitis)
It should be used with caution when the benefits outweigh the risks.
Facts on Zerodol
It takes about 1.5 to 3 hours for the results of Zerodol to be noticed once administered.
The effects of Zerodol can last for an average duration of 12 to 16 hours.
Peak concentrations of Zerodol in plasma occurs after 1-3 hours.
Zerodol is 99% transported by binding to proteins.
Zerodol is excreted through urine once it is metabolized to hydroxy metabolites with an elimination half-life of 4 hours.
Zerodol use should be avoided in the third trimester of pregnancy as it has been shown to harm the developing fetus.
Side effects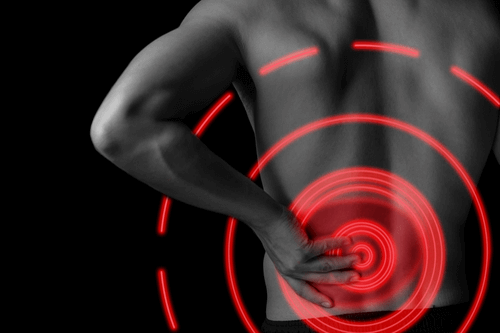 Zerodol can cause an adverse reaction apart from the intended effects. The side effects do not occur in every individual. They depend on the dosage, duration of use, underlying medical conditions and individual response to the medication. The side effects can be common and less serious while others can be rare and very serious. Report to your doctor any side effects you might experience especially if they do not go away. Most of the side effects are reversible. The common side effects include:
Diarrhea
Abdominal pain
Nausea
Drowsiness
Indigestion
The elderly might experience gastrointestinal bleeding and perforation, rupturing of the bowel and develop stomach ulcers.
Heartburn
Rare side effects include:
Rash
Pruritus
Abnormal liver enzymes
Increased serum creatinine
Severe Gastrointestinal bleeding
Blood dyscrasias
Nephrotoxicity
Fluid retention
Constipation
Stools being black
Leg cramps
Abnormal dreams
Tingling, numbness, prickling and chilling sensation on the skin
Reduced production of white blood cells, immunity cells, and platelets.
Lower taste sensitivity
Increased levels of blood urea, alkaline phosphate, and creatinine
Jaundice
Ulceration of the mouth
Palpitations
Ear ringing
Vomiting blood
Tremors
Visual disturbances
Sleeplessness
Loss of skin outer layer and mucosal layer( Stevens-Johnson Syndrome)
Bronchospasms
Ulcerative colitis
Blood clots
Heart attack
If you experience an allergic reaction to Zerodol and symptoms of Stevens-Johnson syndrome, immediately stop using the medication and seek medicals attention. Signs of an allergic reaction include:
Rashes
Swelling of the face, throat, tongue, and lips.
Difficulties breathing
In case you accidentally take an overdose of Zerodol, report to your doctor or immediately rush into the emergency center of the nearest hospital taking the package with you for identification. Taking an overdose can result in toxicity. Symptoms of Zerodol overdose include:
Gastric pain
Gastrointestinal bleeding
Drowsiness
Dizziness
Headache
Failure of the kidneys
Damage to the liver
A drop in the blood pressure
Nausea
Vomiting
Ringing in the ears
Drug interactions
Taking more than two drugs at the same time can result in drug interactions. Drug interactions can lead to adverse effects occurring or interfere with the working of your medication. Inform your doctor of all medications you are using, both over the counter and prescriptions drugs, dietary supplements and herbal products. The following drugs and products interact with Zerodol:
When used together, Zerodol affects blood sugar levels thus they should be monitored closely.
When used together it leads to an increase in Digoxin levels and their effects.
Can result in kidney damage when used concurrently with Zerodol.
It increases the levels of lithium that can cause adverse reactions
Ibuprofen
Warfarin
Concurrent use increases the chances of gastrointestinal bleeding
Cyclosporin
Tacrolimus
Estrogen
Methotrexate
Plicamycin
Procarbazine
Temozolomide
It increases bleeding in the stomach
Cardiac glycosides increase the risk of heart failure.
Zerodol reduces its effects thus its use should be avoided for at least 8-12 days after taking mifepristone.
Concurrent use increases anticoagulation activity.
Potassium-sparing diuretics
ACE inhibitors
Quinolones increase the occurrence of fainting
What to Do If You Skip a Dose
If you skip a dose, immediately take it when you realize it. If it is close to the time for your next dose, you can skip the dose and take the next scheduled dose then continue with your normal routine. Do not double the dose to compensate for the skipped dose. Avoid missing doses as it makes the medication to be less effective. Set a reminder or have a family member remind you when it is time for your next dose.
Precautions
A number of precautions should be considered before you use Zerodol. The precautions include:
Allergic or hypersensitive reactions. Do not sue Zerodol if you are allergic to the active ingredient or other NSAIDs.
Have renal impairment. It should be used with caution, dose adjustment is recommended as Zerodol can cause damage to the kidneys when used for a long duration.
Hepatic impairment or diseases. It increases the chances of side effects like jaundice, dose adjustment is recommended.
Pregnant and planning to be pregnant. Zerodol should not be used as it interferes with fertility and may cause harm to the growing fetus.
Breastfeeding mothers should not use Zerodol unless the benefits outweigh the risks.
Inform your doctor of all medical condition you have or have had to prevent adverse reactions that may be fatal.
Inform your doctor of all the medication you are using or have been using to avoid severe drug interactions.
Using Zerodol for a longer duration can result in severe bleeding.
Do not use alcohol and tobacco while you are taking Zerodol as in may cause stomach bleeding.
In the case that Zerodol makes you dizzy or drowsy, do not engage in activities that require mental alertness like driving and operation of heavy machinery.
Taking very high doses of Zerodol can result in heart attacks or stroke.
Zerodol is better used when the symptoms of your condition begin for it to work well rather than letting the condition progress.
Zerodol should not be used in children under the age of 18 years as its safety and effectiveness are yet to be established.
Zerodol should be stored at room temperature away from heat and moisture.
Do not take Zerodol that is expired. Always check the package for expiry date. Expired medications have reduced effectiveness and may be toxic.
Zerodol is advised to be taken with food or after a meal to avoid stomach upset and should be taken with a lot of water.
Different Brands and Manufacturing Companies of the Drug
Zerodol is manufactured by IPCA Laboratories Pvt Ltd and Navana Pharmaceuticals Ltd. Zerodol comes in the form of a capsule, tablets, and injection. The tablets can be of different strengths of 100 mg and 200 mg and also in combination with other ingredients. Other brands of Zerodol from IPCA Laboratories Ltd include:
Zerodol P tablet contains 500 mg Paracetamol and 100 mg Aceclofenac
Zerodol S tablet contains 100 mg Aceclofenac and 15 mg Serratiopeptidase
Zerodol SP tablet contains 100 mg Aceclofenac, 325 mg Paracetamol/Acetaminophen and 15 mg Serratiopeptidase.
Zerodol TH OD 200 mg/16 mg capsule SR contains 200 mg Aceclofenac and 16 mg Thiocolchicoside.
Zerodol PT tablet contains 100 mg Aceclofenac, 325 mg Acetaminophen/Paracetamol and 37.5 mg Tramadol
Zerodol PG 200/150 tablet SR contains 200 mg Aceclofenac and 150 mg Pregabalin
Zerodol TH OD 200 mg/8 mg capsule SR contains 200 mg Aceclofenac and 8 mg Thiocolchicoside
Zerodol Spas tablet contains 80 mg Drotaverine and 100 mg Aceclofenac
Zerodol TH 4 tablet contains 100 mg Aceclofenac and 4 mg Thiocolchicoside
Zerodol CR tablet contains 200 mg Aceclofenac
Zerodol 150 mg injection contains 150 mg Aceclofenac
Substitute drugs
Substitute drugs with the same composition and strength as Zerodol include:
Aceclo 100 mg tablet – Aristo Pharmaceuticals Pvt Ltd
Aceroc 100 mg tablet- Wockhardt Ltd
Aroff 100 mg tablet – Unichem Laboratories Ltd
Dolowin 100 mg tablet – Micro Labs Ltd
Mahanac 100 mg tablet – Zuventus Healthcare Ltd
Rofalco 100 mg tablet – Sun Pharma Laboratories Ltd
Movexx 100 mg tablet – Cipla Ltd
Xadoo 100 mg tablet – Zydus Cadila
Mahanac 100 mg tablet – Zuventus Healthcare Ltd
Movace 100 mg tablet –Alkem Laboratories Ltd
Hifenac tablet – Intas Pharmaceuticals Ltd
Topnac 100 mg tablet – Systopic Laboratories Pvt Ltd
Movon 100 mg tablet – IPCA laboratories Ltd
Akilos 100 mg tablet – Unison Pharmaceuticals Pvt Ltd
Subscribe to free FactDr newsletters.
REVAMP YOUR
LIFE
HEALTH
WELLNESS
If you're enjoying our website, we promise you'll absolutely love our new posts. Be the first one to get a copy!
Get factually correct, actionable tips delivered straight to your inbox once a week.
We hate spam too. We will never share your email address with anyone. If you change your mind later, you can unsubscribe with just one click

By clicking Subscribe, I agree to the FactDr Terms & Conditions & Privacy Policy and understand that I may opt out of FactDr subscriptions at any time.
Help
Others
Be
Fit