---
Last Updated December 20th, 2021
Overview of ear pain
The ear is the most important sense organ that plays a direct role in "sound perception" and an indirect role in maintaining body balance. During his entire lifetime and individual might experience abnormalities in normal ear functions due to environmental factors or some structural defect present at birth. The World Health Organization has estimated that almost 360 million people in the world are suffering from hearing impairments due to acute ear infections. These infections mostly give rise to ear pain of persistent nature. This has alarmed doctors and global health organizations who are establishing health units in different countries and regions to educate parents about maintaining a healthy and infection-free ear from childhood.
What is ear pain?
Ear pain or otalgia is a mild to moderate pain and discomfort in the ear. It usually occurs in one ear, but in a few rare cases, both the ears may be involved. Ear pain mostly arises from infections in the ear. But in some cases, infections in the adjoining areas such as the tonsils or sinuses may also give rise to secondary ear pain. Therefore ear disease is the cause of ear pain, but the reverse is not true.
What are the possible causes of ear pain?
Ear pain is primarily caused by infections in the ear. But a number of other factors may also precipitate ear pain. The general causes are given below-
Bacterial infections caused by Streptococcus, Haemophilus or Moraxella species.
Viral infections caused by Cytomegalovirus, Respiratory Syncytial virus or Influenza virus
Existing diseases of the Central Nervous System such as Encephalitis or Meningitis
Presence of foreign body within the ear canal
Perforations present anywhere in the ear canal (ear drum) due to mechanical piercing (by earbuds) or due to structural defects
Accumulation of excess cerumen (ear-wax)
Accumulation of excess fluid in the middle ear
Degradation of ear parts due to aging
Seasonal or climatic changes (cold weather)
Inflammation of adenoid glands present near tonsils (adenoiditis)
Accumulation of excess mucus in the nasopharyngeal tract
Drainage of excess fluid from the middle ear
Allergy triggered by irritants such as pollen grains or animal danders
Excessive smoking (active or passive)
Overuse of dummies in infants
Harsh blowing of the nose which can directly affect the Eustachian tube
Exposure to environmental pollutants such as lead
Blocking of the Eustachian canal during feeding a new-born (when they are lying down)
A family history of ear diseases
What are the possible symptoms of ear pain?
Ear pain when associated with ear infections typically exhibit the following symptoms-
Persistent ear pain
Discharge of sticky fluid from the ear
Constant itching, redness, and irritation of the ear
Impaired hearing and delayed response to any sound
A headache and pain in the pharyngeal glands
Swelling and reddening of adenoid glands
Occasional fever and dizziness
Twisting and pulling of the ear (infants)
Irritability and frequent mood swings (infants)
A feeling of increased pressure and obstruction of the ear canal
Nausea and vomiting
Loss of appetite (children)
Discharge of blood (in critical cases)
Buzzing or ringing sound in the ear (Tinnitus)
What are the different types of ear pain?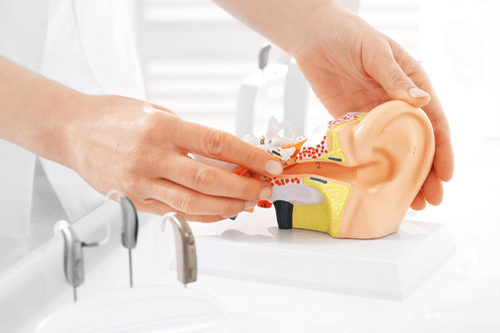 Ear pain is broadly classified into two categories- primary ear pain and referred ear pain. These will be discussed in separate sections.
Primary ear pain
This type of pain originates in the ear itself. It is caused by diseases or infections of the ear. This may be felt in the external, middle or inner ear. These are described below-
External ear pain: It may be caused by infections in the external ear known as External Otitis. The skin in this region is easily affected (due to inflammation and corrosion) by environmental conditions such as heat or moisture. It also occurs due to the rise in temperature of the exterior ear canal due to overuse of ear muffs. Blockage of the external canal also occurs due to accumulation and hardening of excess ear wax. At times cyst-like outgrowths (exostosis) are formed on the ear wall which blocks the ear passage partially. Perforations of the tympanic membrane are observed in few cases. External ear pain is of two types-
Mechanical: Trauma induced by earbuds, hairs or insects.
Infective: Caused by viral or bacterial pathogens.
Middle ear pain: Middle ear pain usually occurs due to the accumulation of excess fluid. It is of two types-
Mechanical: It is caused by barotrauma (damage to tissues caused by the difference in pressure), Eustachian tube obstruction (leads to acute otitis media).
Inflammatory: Acute otitis media and mastoiditis are observed in this case.
Inner ear pain: It is accompanied by immunological diseases or bacterial infections like Meningitis and causes a high degree of hearing loss. In this condition, buzzing or ringing sound is perceived inside the ear (Tinnitus) which causes irritation and hearing impairment.
Referred ear pain
Referred pain is the type of pain that is felt in the ear, but does not originate there. Pain occurring in the adjoining areas is radiated to the ear via the-
Trigeminal nerve: Trigeminal neuralgia can cause earaches.
Facial nerve: Pain can radiate from the temporomandibular joint, parotid gland or the teeth
Glossopharyngeal nerve: Ear pain is caused by tonsillitis, pharyngeal ulceration or oropharyngeal carcinoma.
Vagus nerve: Pain can radiate from the laryngopharynx or the esophagus.
Second and third spinal segments (C2 and C3)
Diagnosis and treatment
A special instrument called otoscope is normally used by specialists to diagnose ear infections, primarily by observing the color of the eardrum (pinkish gray under healthy conditions and red and swollen under infected conditions). Ear pain can be lessened by analgesics or manual therapy.
Treatment of ear pain mainly focuses on alleviating the root cause of the pain. In case the pain is due to an infection, Non-Steroidal Anti-Inflammatory drugs (NSAIDs) and antibiotics can be given based on the advice of a registered medical practitioner. Depending on the site of infection, antibiotics can be given either orally or in the form of ear drops.
Prevention of ear infections and pain
Washing hands frequently, coughing or sneezing in your arm crook, not sharing drinking and eating utensils etc. are some measures which can prevent the spread of infections. Keeping the child at home when the child is ill and limiting the time in child care settings can also prevent the spread of infection.
Breastfeeding the baby can also impart immunity to the infant and thereby protect from ear infections and cold.
Avoid exposure to irritants and second-hand smoke– irritants such as chemicals in perfumes, hair sprays etc. and smoke can cause irritation of the sinuses and cause earaches.
Dry the ears gently after taking bath or swimming. Avoid swimming on days with high bacterial counts (watch for the signs alerting the swimmers).
Use noise-canceling headphones or well-fitting earplugs to protect yourself from the noise of banging construction, drilling, loud music etc.
Get regular flu shots and vaccinations (for mumps etc.) so as to prevent infections and resultant earache.
Maintaining oral hygiene can prevent tooth decay and consequent ear pain.
Dos and Don'ts
Dos
Get excessive wax removed from the ear only by a doctor. Do not insert ear buds, cotton balls etc. as it might increase the risks of getting an infection.
Get your oral cavity checked once in a year. An infected tooth might sometimes cause ear pain.
Protect the ear from dirty water and while swimming, bathing etc. by using earplugs and bathing caps.
The ear should be protected from trauma. Do not slap a child, especially on the ears as it might lead to damage of the eardrum.
Don'ts
Forget to use ear protectors such as well-fitting earplugs to protect the ears from loud noise.
Ignore symptoms such as improper speech development, wetness in the ear, pain in the ear.
Neglect the hygiene of the hearing aids. Hearing aids should be removed and cleaned every night. Unhygienic hearing aids can rub against the ear canal and cause infection of the ears.
Help
Others
Be
Fit
Trending Topics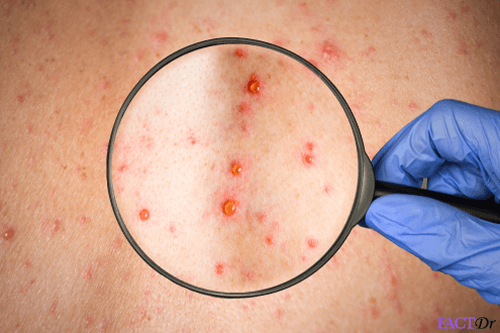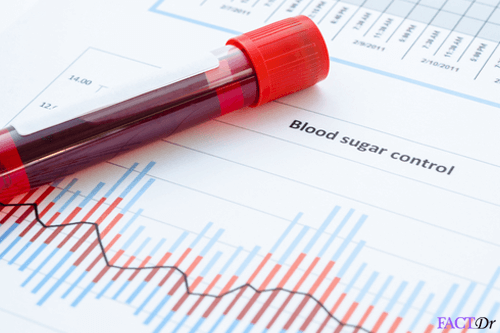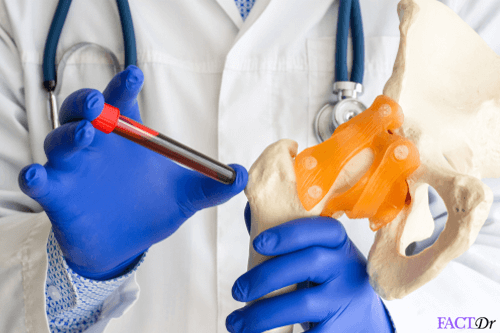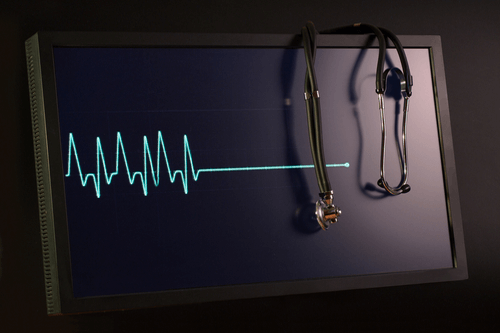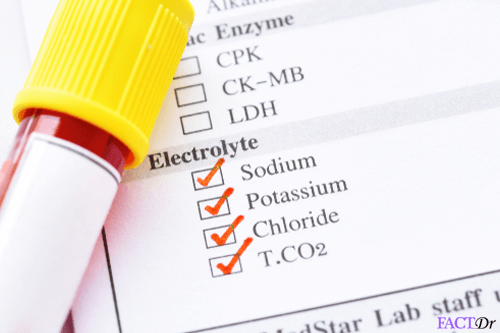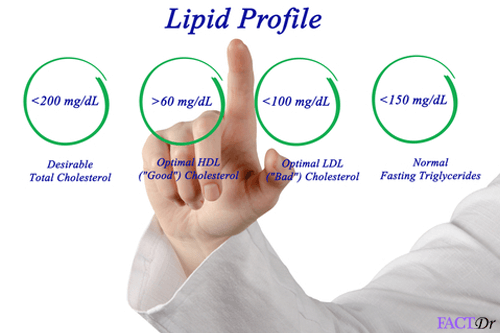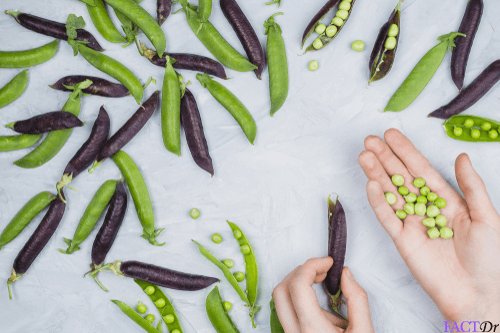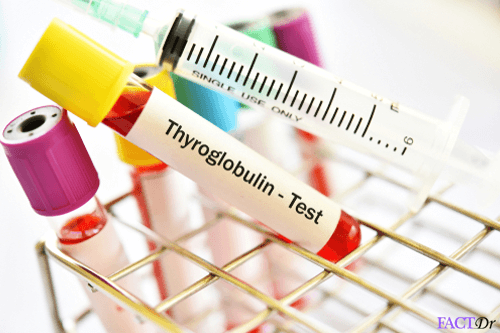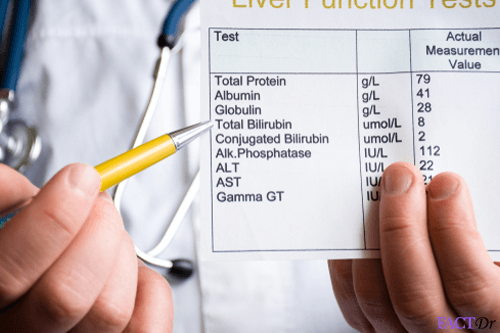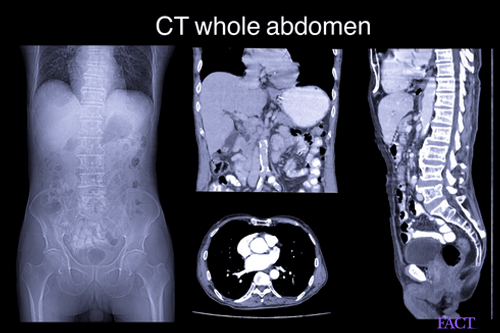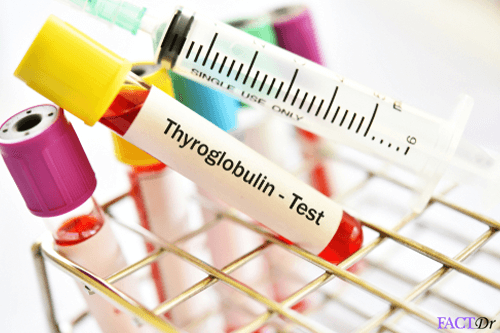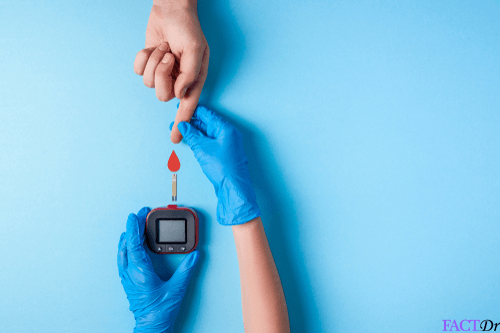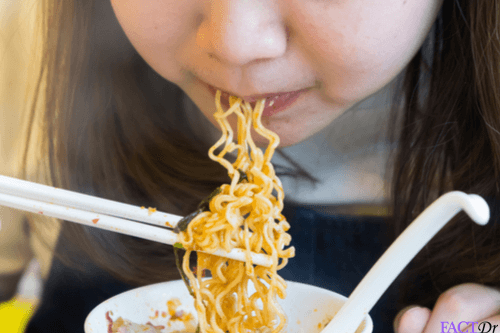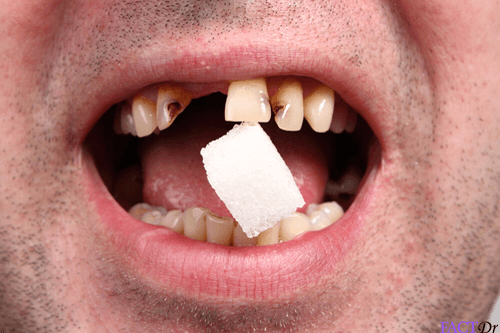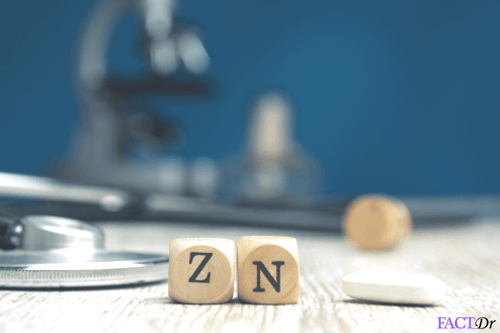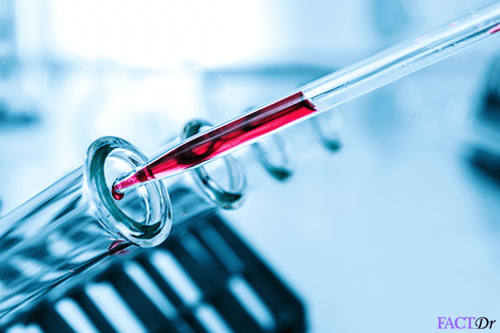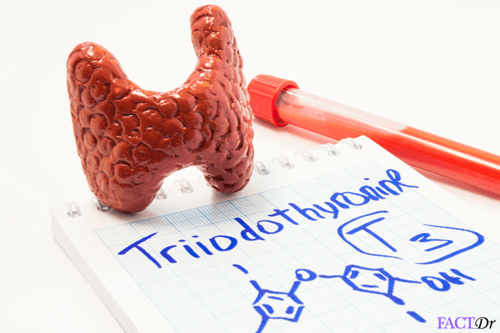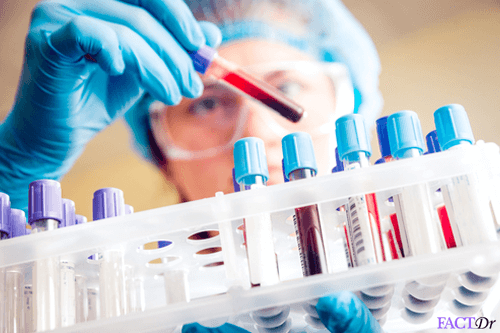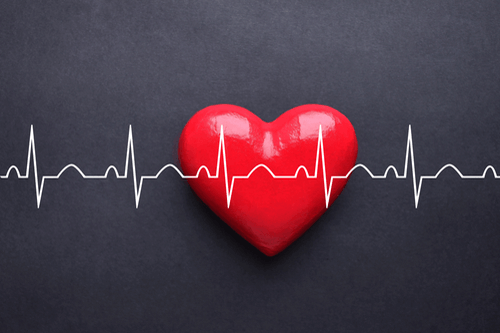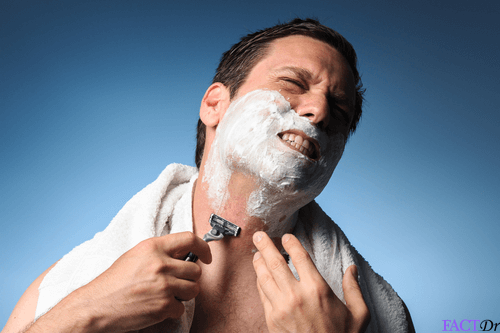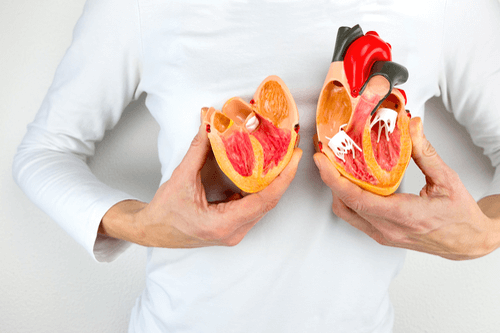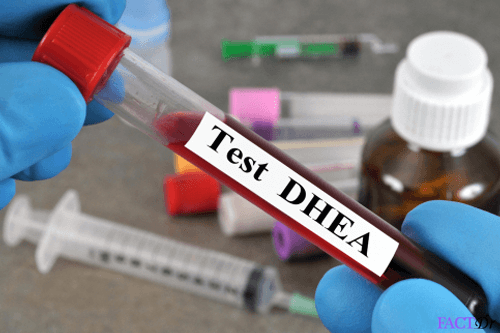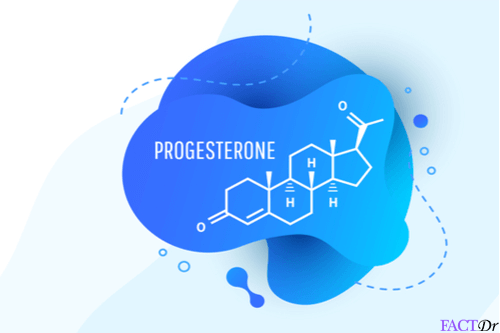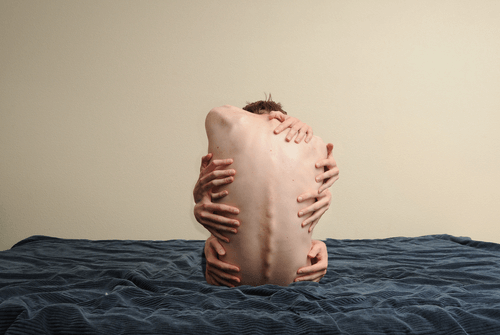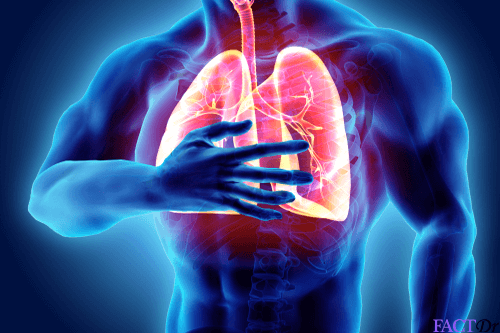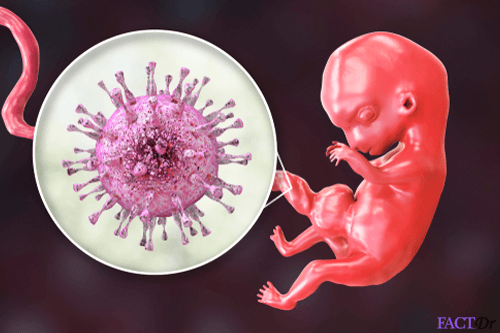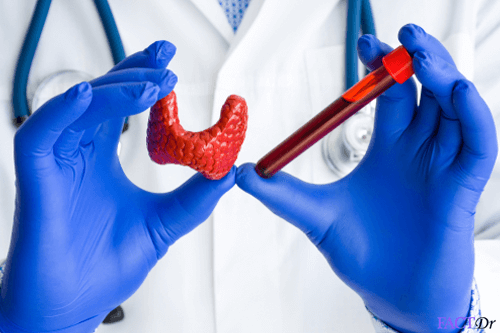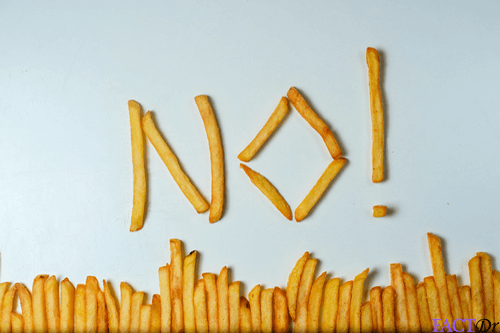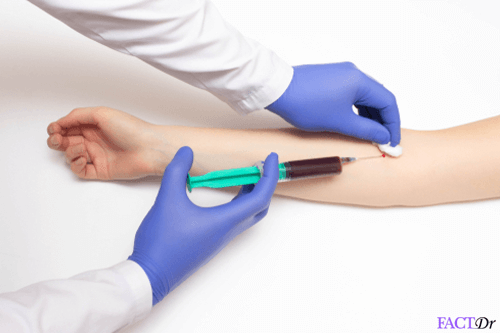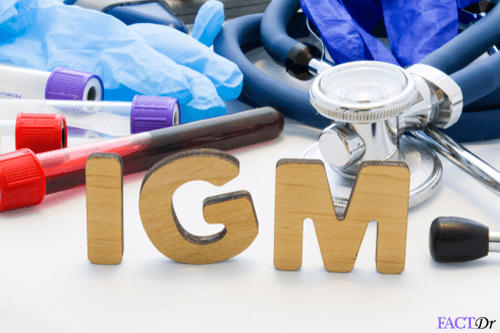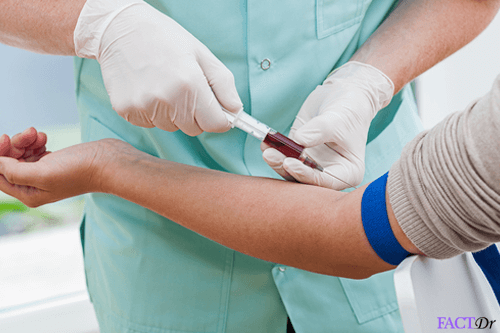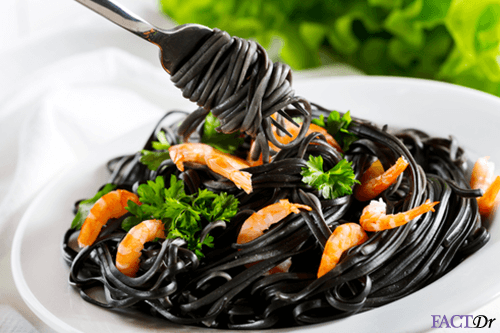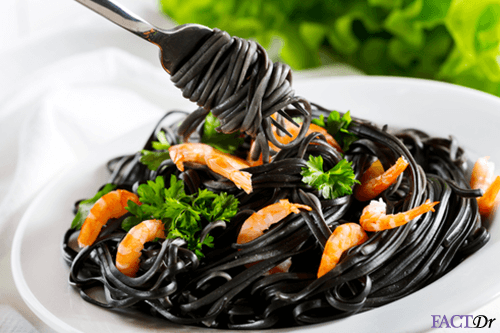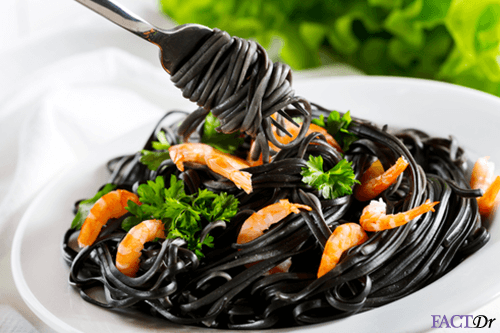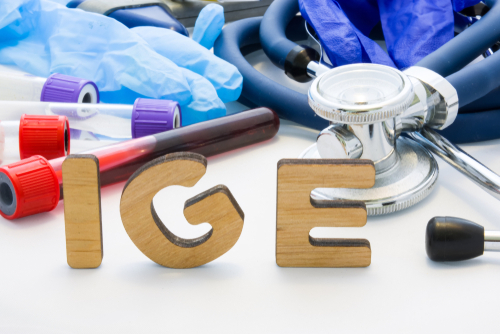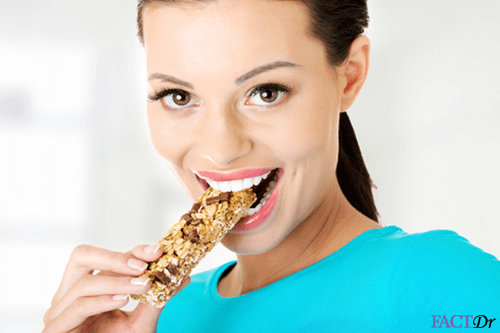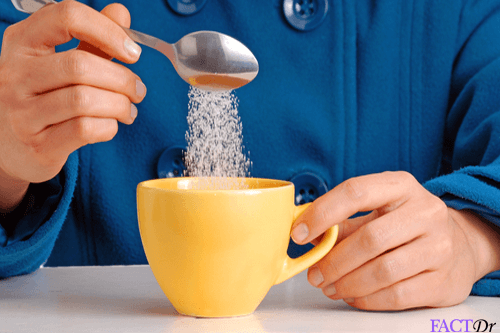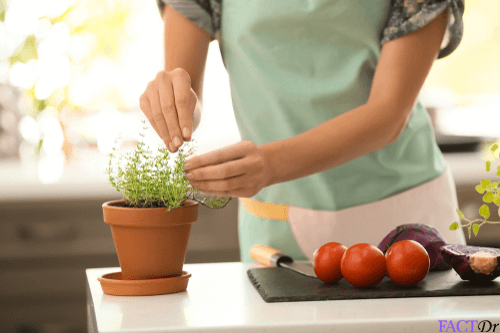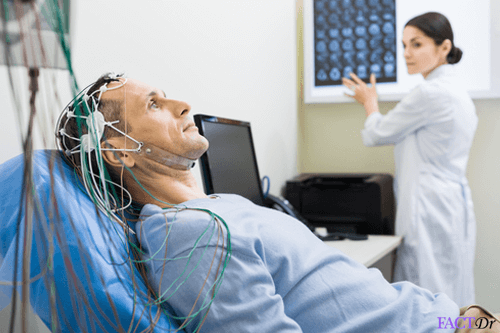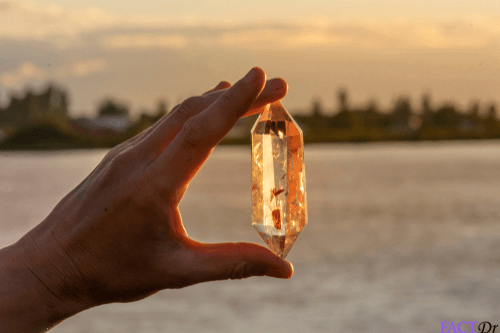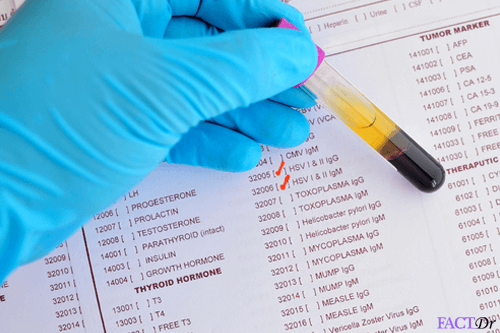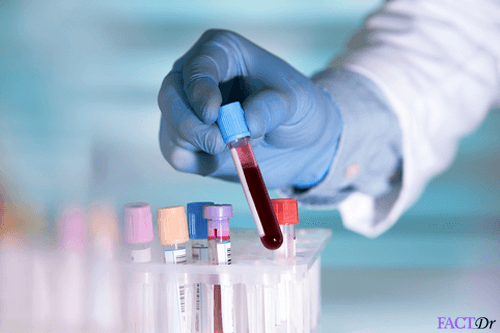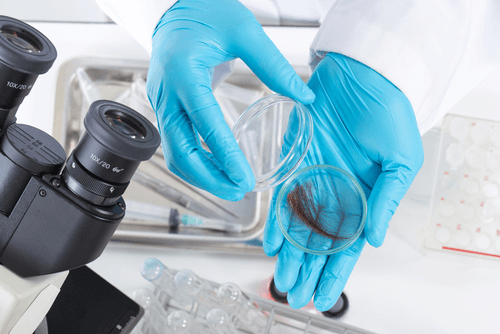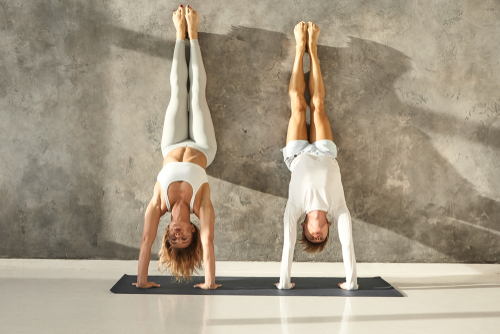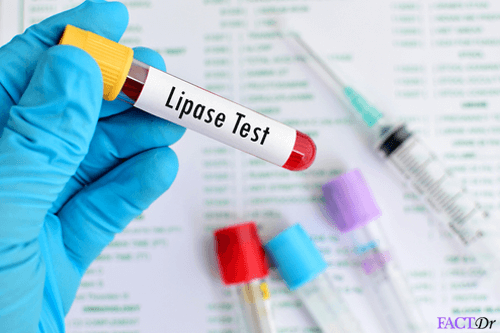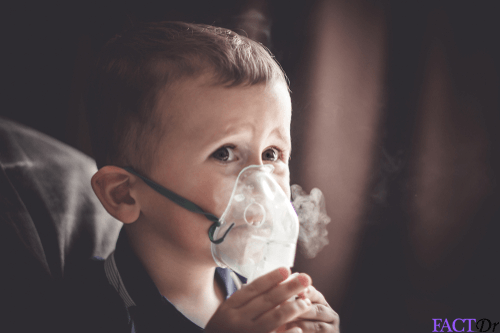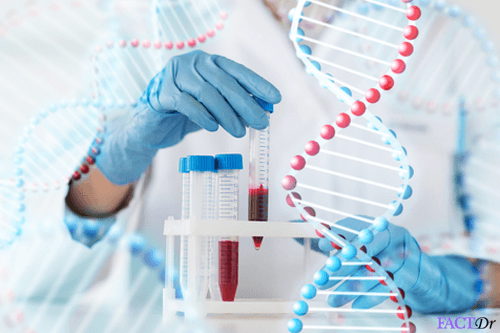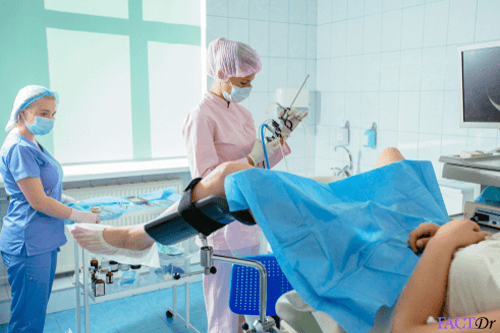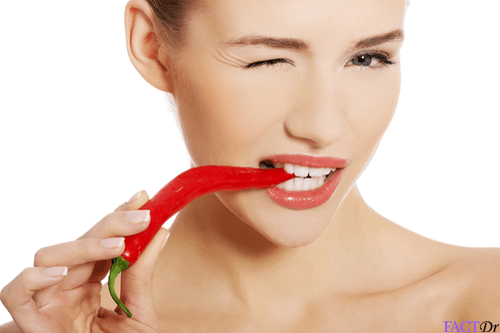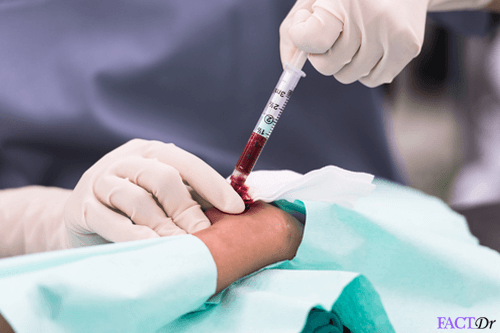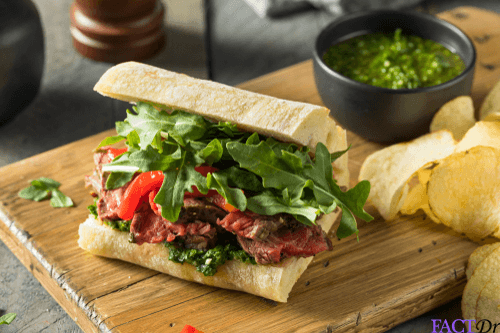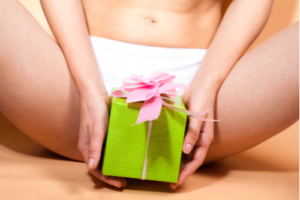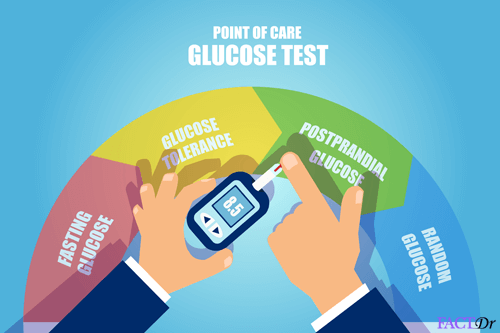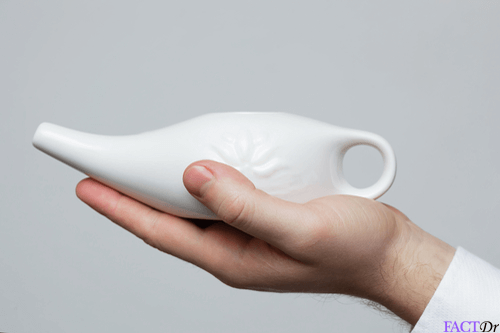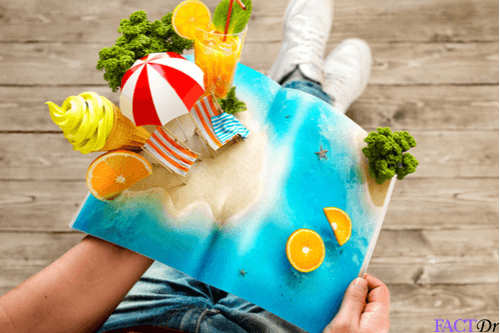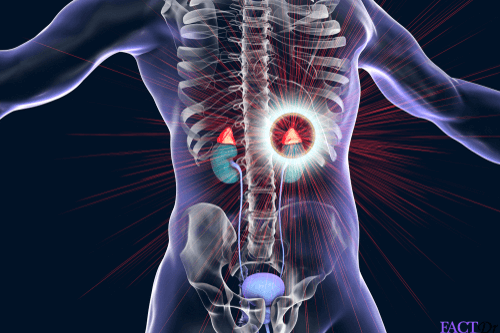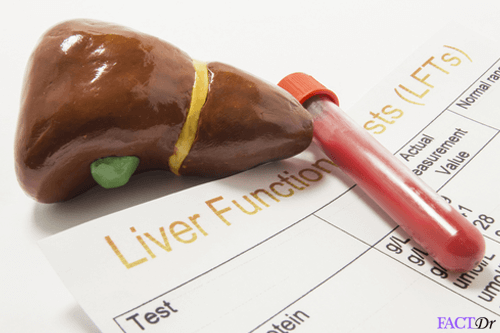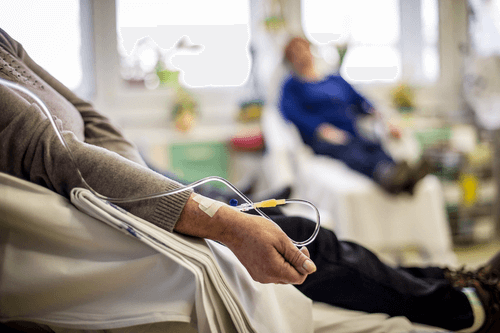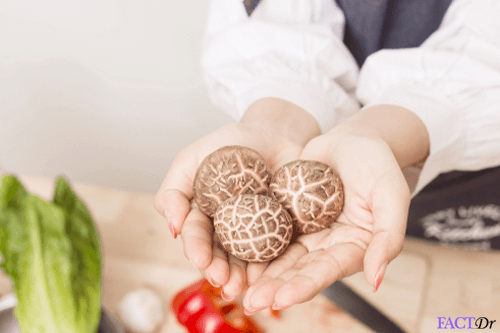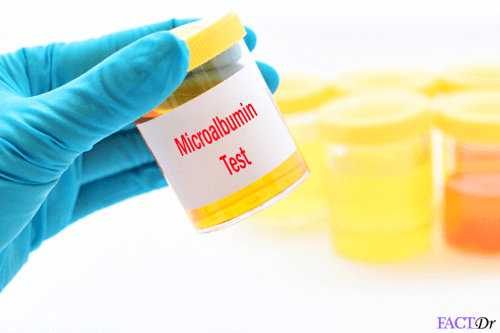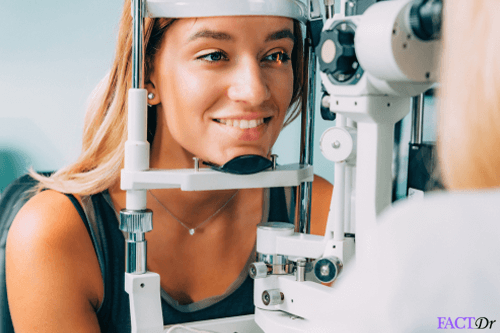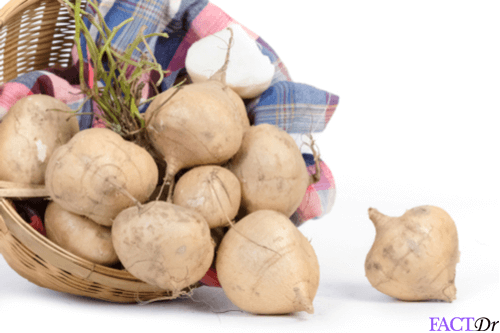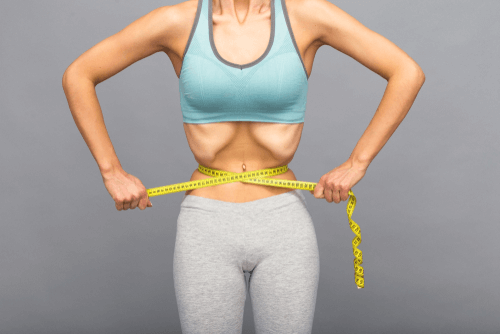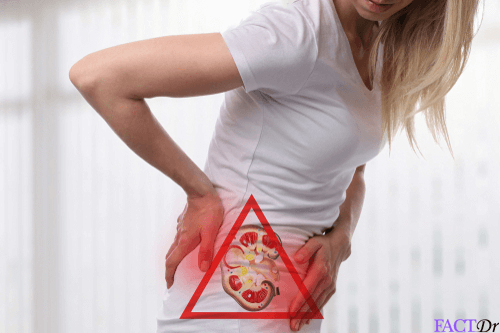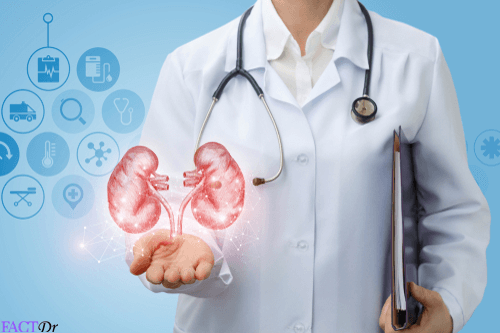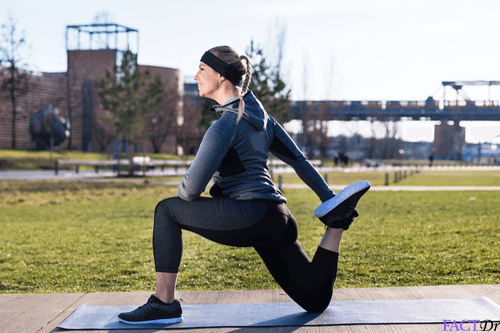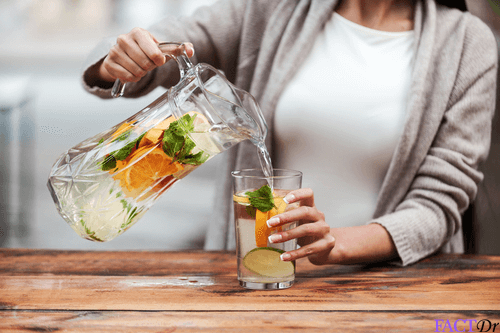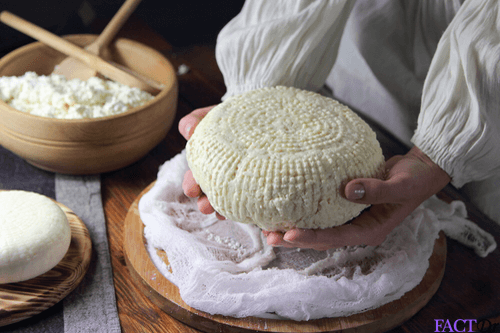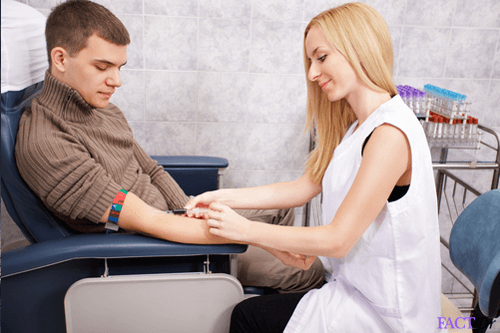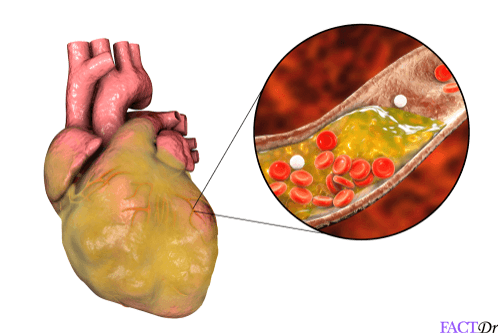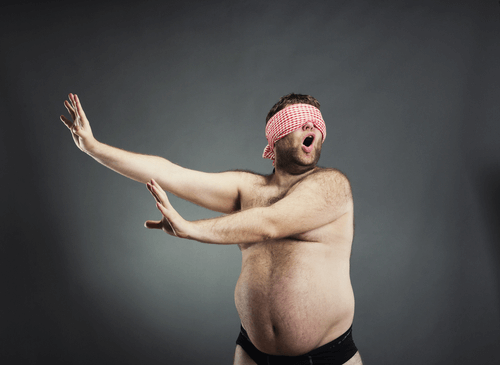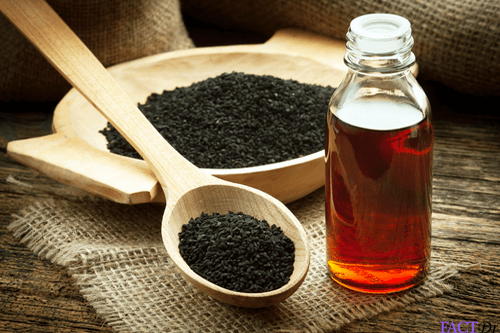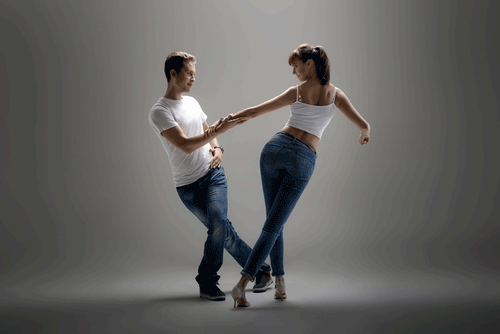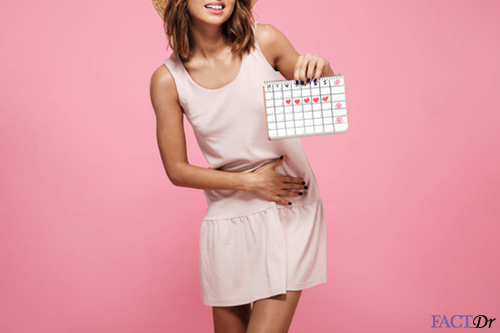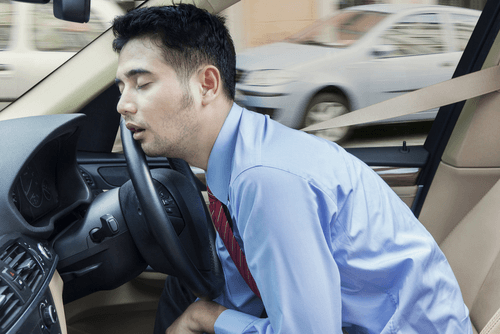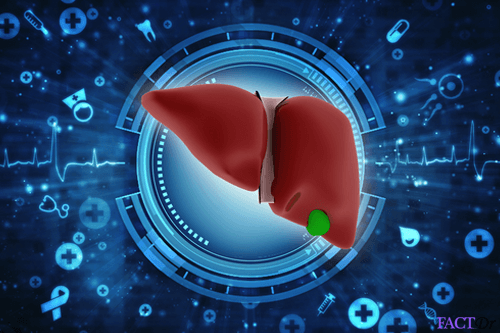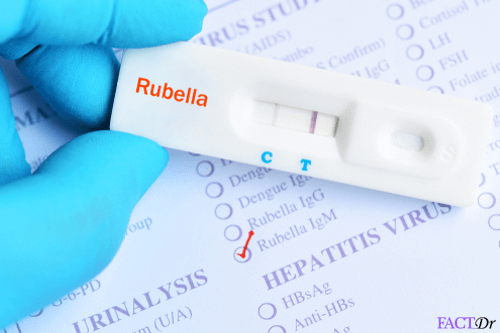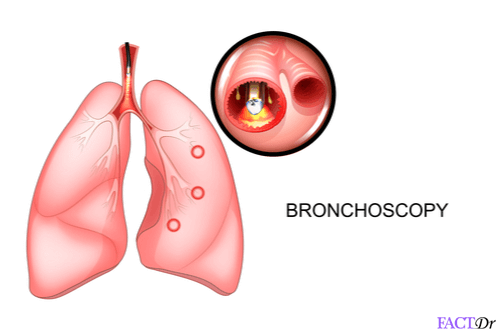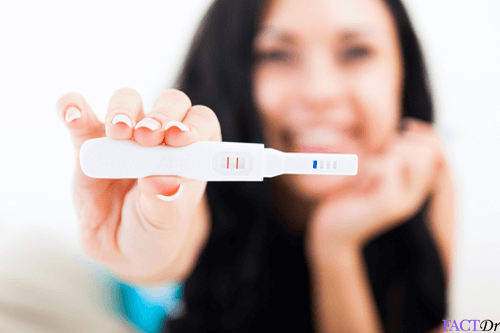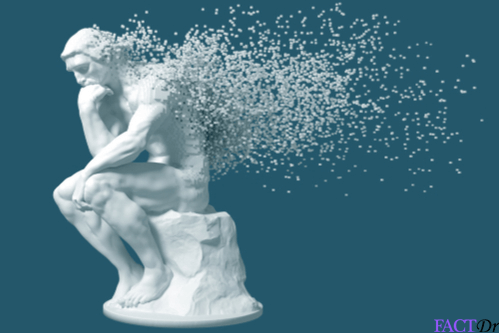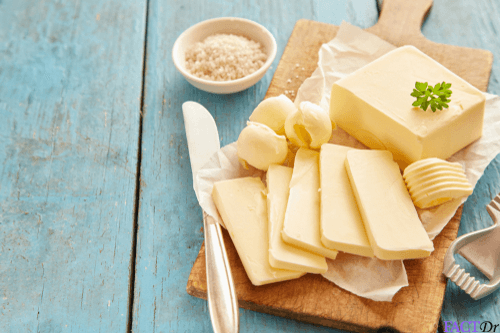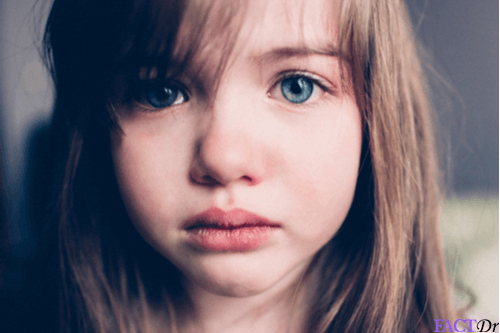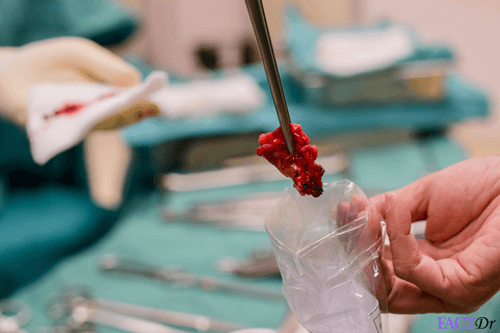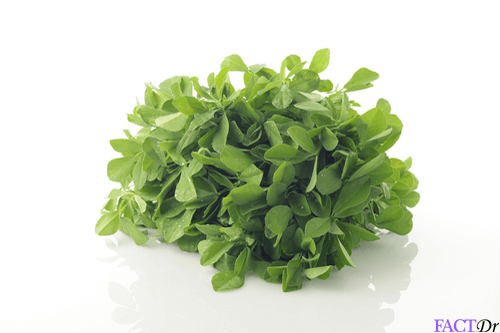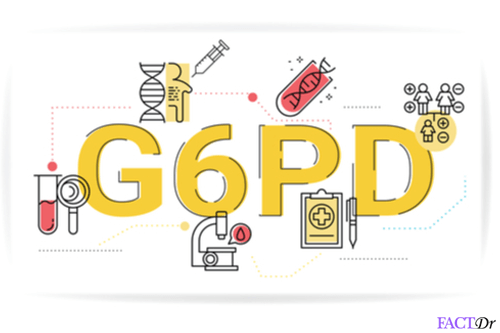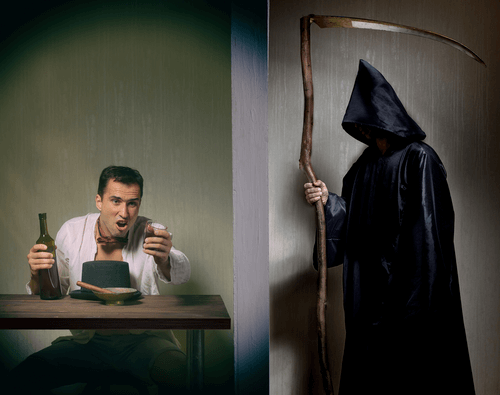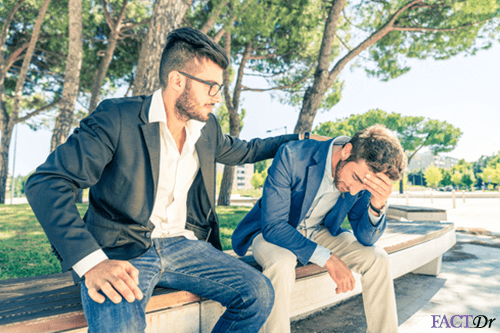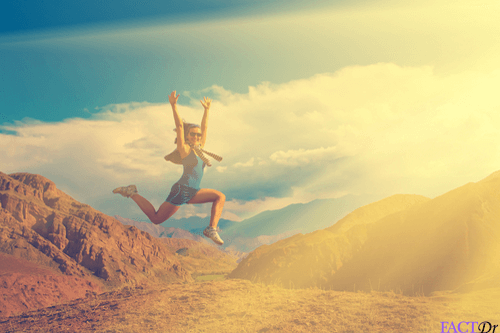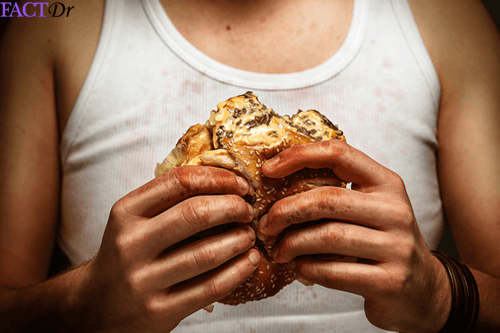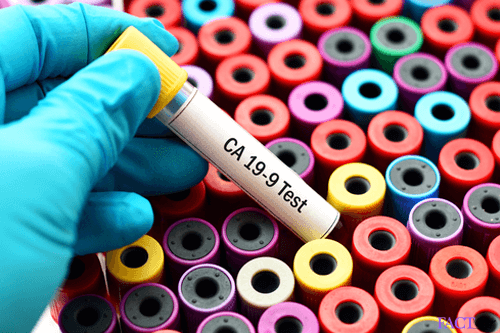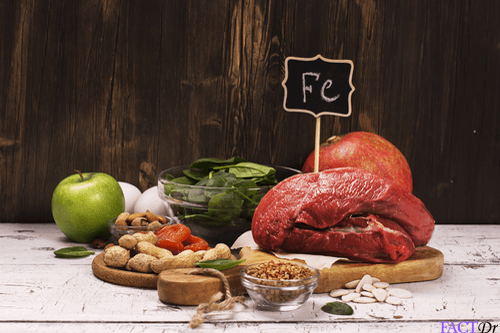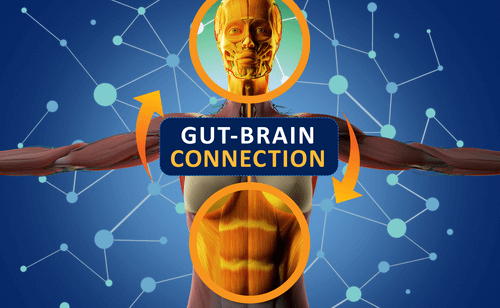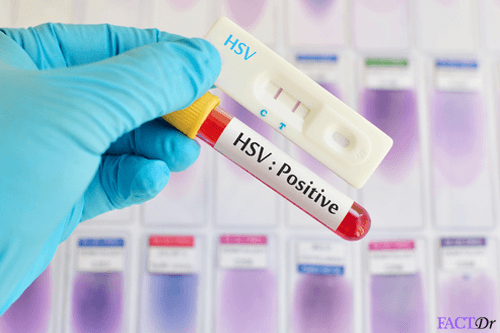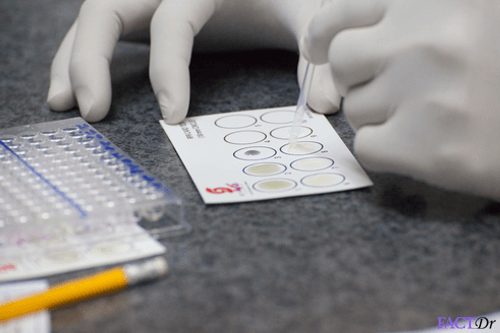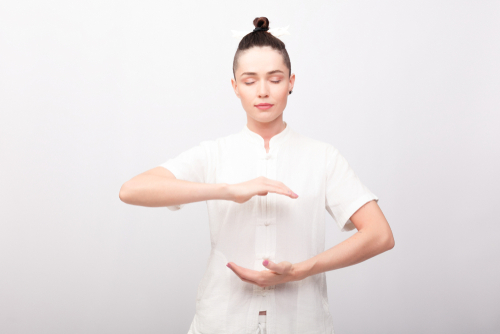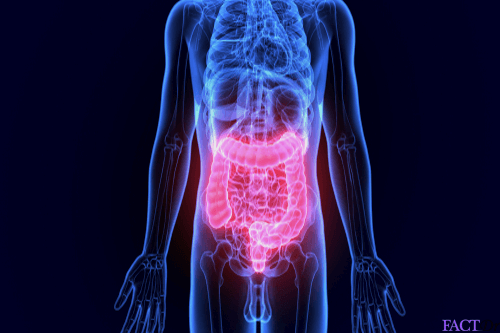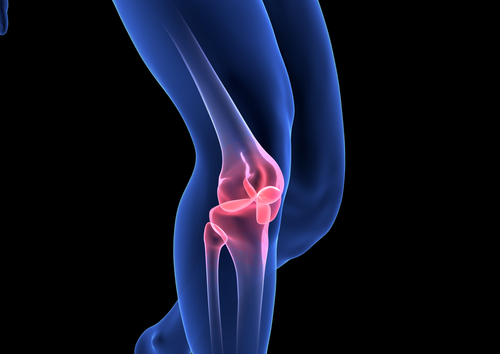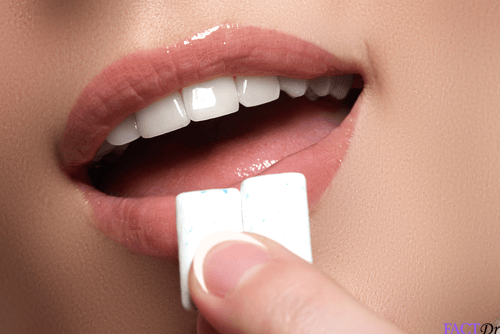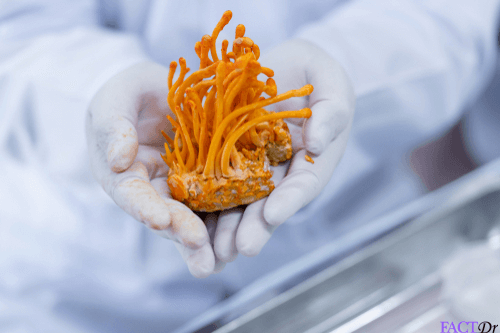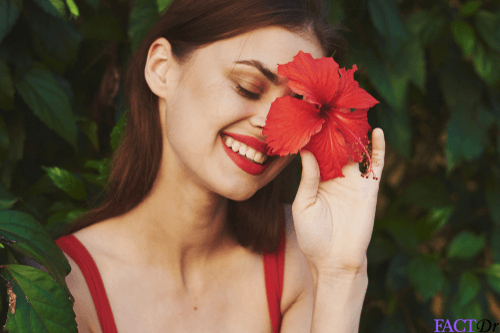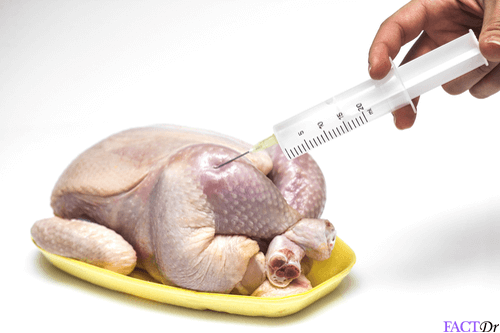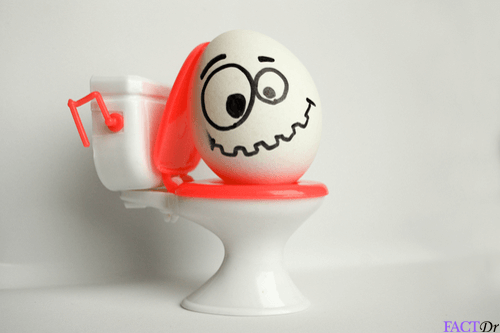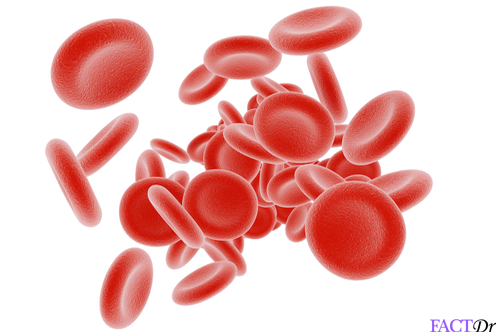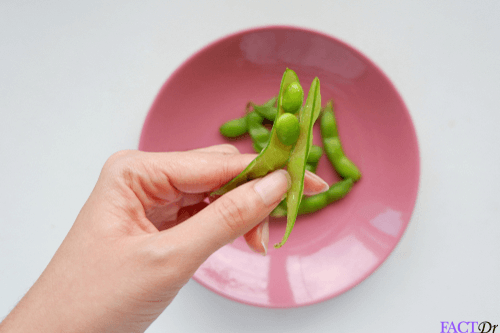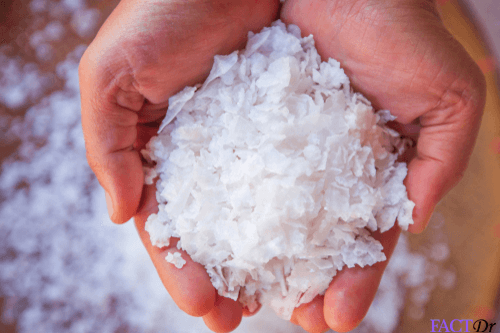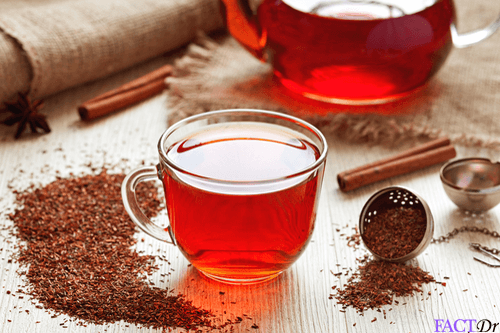 ---