---
Last Updated December 20th, 2021
Therapeutic indications
Enterogermina is an anti-diarrheal probiotic that is taken orally. A probiotic contains the good bacteria that are used to ensure healthy gut microorganisms (microflora). It contains spores of bacteria that are ingested to bring back a balance of the microflora and prevent the overgrowth of microorganisms that are pathogenic.  Enterogermina is used for the treatment, control, and management of the following conditions, symptoms, and diseases:
Diarrhea (acute and chronic)
Amoebic dysentery
Diarrhea due to antibiotic use
Traveler's diarrhea
Gastrointestinal disorders such as gastroenteritis and colitis
Respiratory tract infections
Irritable bowel syndrome
Inflammatory bowel disease such as Crohn's disease
To build immunity
Indigestion
GIT disorder
Bacterial vaginosis
Lactose intolerance
Dysvitaminosis conditions
Prevention of allergic disorders
Reductions of levels of cholesterol
Urinary tract infections
Regulation of blood pressure
Do I need a Prescription?
Enterogermina can be bought from pharmacies and drug stores close to you and also from online drug stores. But a doctor's prescription is a must.
Chemical composition
Enterogermina is manufactured as a suspension or as a capsule. The active ingredient in Enterogermina is:
2 billion spores of Bacillus clausii/5 ml
2 billion spores of Bacillus clausii per tablet
Another bacteria can also be used in some countries, which is Bacillus substilis. The suspension is in distilled water that has been sterilized. Bacillus clausii in Enterogermina are alive and maintain a mutually beneficial relationship with the host.
Dosage
The dosage for Enterogermina depends on the age and severity of the condition being treated. The recommended dosage for different conditions is:
Adults: 2 to 3 vials/capsule per day
Children up to 14 years: 1 to 2 vials/capsule per day
Infants: under strict observations by your pediatrician, 1 to 2 vials/capsule per day.
The doses should be spaced maximally in the day, 3 to 4 hours apart. Enterogermina can only be taken orally, and it should not be injected.
Mechanism of Action (MOA)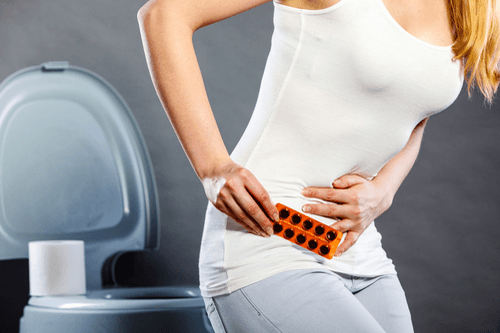 The excess use of antibiotics and chemotherapy products are likely to upset the balance of micro-organismS that reside in the gut (Gut microflora). These agents work by killing micro-organisms that cause diseases, that is, they are pathogenic. But in the process, they also kill the other good micro-organisms that reside in the gut. The killing results in occurrences of diseases and symptoms such as diarrhea.
Enterogermina contains spores of Bacillus clausii a bacteria that lives in soil, and it is gram-positive and rod-shaped. Bacillus clausii is a good bacteria, that when taken restores the balance that had been lost, relieving disease symptoms. Bacillus clausii is symbiotic and thus beneficial to the host. Also, Enterogermina improves the absorption of nutrients from the intestine and enhances the body's natural defenses. In the long run, it improves the body's immune system in general.
Facts on Enterogermina
Enterogermina is classified by the FDA as a pregnancy category A as it has shown no risk to the growing fetus.
The effects of Enterogermina can take one to three days to be felt once treatment is begun.
Enterogermina can safely be used by individuals from all age groups.
Enterogermina does not interfere with your mental alertness, and thus you can drive and operate heavy machinery safely.
From the date of manufacture, Enterogermina can last to 2 to 3 years.
Allergic reactions to Enterogermina can also include diarrhea, bloating and stomach upset.
Contraindications
Some medical conditions are contraindicated when using Enterogermina. When used, it could cause worsening of the condition and the occurrence of adverse side effects. Inform our doctor of all medical conditions you have or have had before and those that run in your family as it might affect the prescription. The following medical conditions are contraindicated for the use of Enterogermina:
Allergic reactions: Do not take Enterogermina if you are allergic to the active ingredient.
Drug intolerance
Intestinal perforations
Hepatic and renal impairment. Use Enterogermina with caution.
Pregnancy, planning to conceive and lactating mothers. Enterogermina has not been shown to harm the growing baby or nursing baby. But it should be used with caution with the advice of your doctor.
Side effects
Medications cause side effects apart from the intended outcomes. The side effects do not occur in every individual. They depend on the dosage, the duration of use and individual health condition. The side effects can be common and less serious and might go away on their own as you continue using the medication, or they can be rare and more serious. Notify your doctor of all side effects you get to experience for medical advice on how to manage them especially if they do not go away.
Enterogermina is not known to cause side effects in most individuals. The following few side effects have been reported:
Stomach upset
Nausea
Skin rash
Acute toxicity
Bloating
In case you suffer an allergic reaction to Enterogermina, stop taking the medication and report it to your doctor or immediately seek medical attention. Signs of an allergic reaction include swelling of the throat, lips, face, tongue, lower legs, skin rashes that are itchy, difficulty swallowing and difficulty breathing.
If you take an overdose of Enterogermina accidentally, report it to your doctor or rush into an emergency center of the nearest hospital carrying the medication package with you. Taking an overdose of medications can result in toxicity causing side effects of the drug some being fatal.
Drug interactions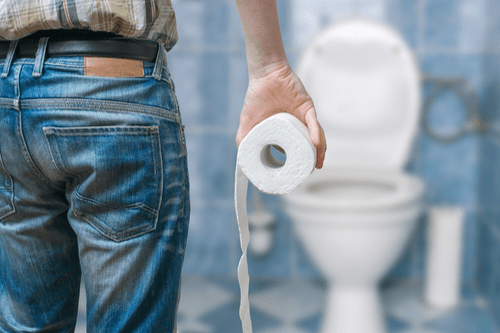 Taking two or more medications concurrently can result in drug interactions. Drug interactions can change the working of your medication or the other medications, interfere with the absorption of medications and clearance from the body that may result in drug accumulation that causing toxicity. Inform your doctor of all medications you are using or might have been using including both prescription drugs and over the counter drugs, dietary supplements and herbal products to avoid drug interactions that can be fatal. The following drugs and products interact with Enterogermina:
When used concurrently increases the chance of side effects.
There are no known drug interactions with Enterogermina
What to Do If You Skip a Dose?
If you skip a dose of Enterogermina, take it as soon as you realize it. If it is close to the time for your next treatment you can skip it and take your next dose as scheduled then continue with your regular drug schedule. However, do not double the dose to compensate for the skipped dose as it could result in signs of an overdose. Frequent missing doses of your medications makes it less effective in treating your condition. Set the alarm or have a family member remind you when it is time for your next dose.
Precautions
A number of precautions should be considered before and while using Enterogermina. The precautions include:
Do not take Enterogermina if you are allergic to the active ingredient.
Inform your doctor of all medical conditions you have to prevent worsening of the conditions or occurrence of adverse reactions.
Inform your doctor of all medications and products you are using to avoid any drug interactions.
Enterogermina is safe for use by pregnant and lactating mothers, but it should be used with your doctor's advice.
Enterogermina should be stored at temperatures below 30 0C, away from direct sunlight and heat. The medications should not be frozen. It should be stored away from pets and children.
If you are taking the vial or suspension, shake the medication before taking it orally. The medications should be taken 20 to 30 minutes of opening the vial.
Enterogermina is a probiotic, thus if you are taking antibiotics concurrently, they should not be taken at the same time, but at specific intervals 30 minutes to 1 hour.
Do not increase or decrease the dose prescribed as it will make the medication less effective.
Do not stop taking the medication when you feel your symptoms reducing, take it for the duration prescribed and do not take Enterogermina for a more extended period than your doctor has recommended.
Do not take Enterogermina that has expired. Expired medication has reduced effectiveness and may not be able to treat your condition. Always check the package for expiry date when purchasing the drug.
Do not take the contents of a vial if the contents have an unusual color or smell or if the vial has been open for a long term.
Enterogermina can be taken the way it is or diluted in water or other drinks.
Enterogermina does not cure the medical condition it is prescribed for but provides relieve that is short lived. In some cases, it is prescribed together with an antibiotic.
If your symptoms such as diarrhea and running nose do not stop when you complete the dose for Enterogermina, consult your doctor for a change of medication after investigations are done for correct diagnosis.
Alternative Brands and Manufacturing Companies of the Drug
Enterogermina is manufactured by Sanofi India Ltd. It is manufactured as a suspension packaged in vials or as a tablet. Enterogermina is also manufactured with different amounts of the bacteria spores. The solution can also be presented to contain 1 billion bacteria cells in 5 ml.
Substitute drugs
Substitute drugs that contain the same active ingredient in the same strength and function as Enterogermina include:
Darolac Aqua suspension – Aristo Pharmaceuticals Pvt Ltd
Benegut suspension – Abbott Healthcare Pvt Ltd
Entroflora suspension – Macleods Pharmaceuticals Pvt Ltd
Novogermina 5 ml Oral suspension – Alkem Laboratories Ltd
Enbios suspension – Macleods Pharmaceuticals Pvt Ltd
Bacigerm 5 ml suspension – Myol Pharma
Riniclausi 30 ml Dry Suspension – Elan Pharma
Enteroclausi FFS 5 ml suspension – Fourrts India Laboratories Pvt Ltd
Erceflora – Sanofi –Aventis
Ecobion BC 5 ml suspension – Merck pharma
Clabioz 5 ml Oral suspension – Lupin Ltd
Ecogro 1 gm sachet –Akumentis Healthcare Ltd
Eco all 5 ml Oral suspension – Hetero Healthcare Limited
Ecogro Oral 5 ml suspension – Akumentis Healthcare Limited
Enterolife 1 gm sachet – Centaur Pharmaceuticals Pvt Ltd
Enterolife Aqua 5 ml suspension – Centaur Pharmaceuticals Pvt Ltd
Entromax 5 ml suspension – Mankind Pharma Ltd
Enzispor capsule – La Renon Healthcare Pvt Ltd
Gutspert 1 gm sachet – Glenmark Pharmaceuticals Ltd
Gutspert 5 ml Orak suspension – Glenmark Pharmaceuticals Ltd
Goodbelly capsule – Akumentis Healthcare Ltd
Progermina 5 ml Oral suspension – Zuventus Healthcare Ltd
Procillus 1 gm sachet – Corona Remedies Pvt Ltd
Ibiflora 5 ml Oral suspension – Indiabulls Pharmaceuticals LtdFacts
Subscribe to free FactDr newsletters.
REVAMP YOUR
LIFE
HEALTH
WELLNESS
If you're enjoying our website, we promise you'll absolutely love our new posts. Be the first one to get a copy!
Get factually correct, actionable tips delivered straight to your inbox once a week.
We hate spam too. We will never share your email address with anyone. If you change your mind later, you can unsubscribe with just one click

By clicking Subscribe, I agree to the FactDr Terms & Conditions & Privacy Policy and understand that I may opt out of FactDr subscriptions at any time.
Help
Others
Be
Fit