---
Last Updated October 31st, 2022
No, vaginoplasty does not pose any risk to fertility or pregnancy. But there is a possibility that future childbirth can re-stretch the vaginal muscles and compromise the appearance.
Light bleeding or spotting is common after vaginoplasty.
Complete recovery may take 5-6 weeks.
Vaginoplasty: Overview
A vaginoplasty is a surgical procedure done to repair, reconstruct, or tighten the vagina. Vaginoplasty, also referred to as vaginal rejuvenation or vaginal tightening surgery is done to enhance sexual pressure in women or to improve the cosmetic appearance of the vagina.
Many women who had multiple vaginal childbirths or had undergone menopause may lose the natural tightness of the vagina. This may also be due to hormonal imbalances, old age, birth defects, or other medical causes.
Vaginoplasty or vaginal reconstruction surgery can help tone the vaginal muscles, tighten the vaginal walls, and also improve the aesthetics of the vagina.
Who is the right candidate for vaginoplasty surgery?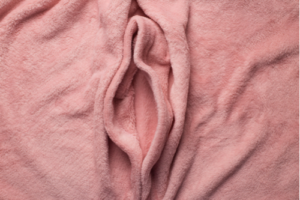 Women with a prolapsed pelvic floor, noticeable vaginal laxity, or looseness after childbirth.
Postmenopausal women who have experienced vaginal sagging due to the natural aging process or hormonal changes.
Women with decreased sexual function.
Physical discomfort in wearing tampons during periods. Sometimes the vaginal muscles may be too loose to hold the tampons.
Women suffering from bladder incontinence, enlargement of the labial lips, etc.
Patients who want to improve the appearance of their vagina.
Individuals may also seek vaginal reconstruction surgery after chemotherapy or radiation for cancer or other medical conditions.
Patients must have good health and realistic expectations about the surgery.
To boost confidence and restore a healthy relationship with the partner.
Preparation
For patients undergoing vaginoplasty surgery, here are a few tips to remember:
During a consultation with your doctor or the surgeon, discuss the details of the surgery, the pros and cons, and side effects. You can also talk to a counselor or a therapist about the preparation process.
Talk to your doctor in detail about your non-prescription or prescription medications. Also, talk about your allergies if any with the doctor during your consultation visit.
Keep your family and close friends updated with your condition and treatment and seek their support. Ask your parents, siblings, or close friends to be a part of your journey and support you throughout the process.
The doctor will also perform certain diagnostic tests and learn about your medical history. He/she will ask you to take urine tests, blood tests, a pap test, and also a pregnancy test to confirm that you are not pregnant.
You may be instructed not to eat or drink anything after midnight or on the morning of the surgery.
The doctor will ask you to stop smoking at least two weeks before the surgery to reduce risks for complications and improve the healing process.
Your doctor may instruct you to stop taking certain medications like NSAIDs (nonsteroidal anti-inflammatory drugs), aspirin, ibuprofen, other multivitamins, herbal supplements, etc., at least 2 weeks prior to the surgery.
You will be asked not to involve in sexual intercourse before the vaginoplasty surgery.
Procedure
The vaginoplasty surgery will tone the vaginal muscles, decrease the vaginal diameter and tighten it, strengthen the muscles of the perineum, remove excess vaginal tissues, and improve control.
The vaginal diameter will be reduced and tightened and this will also strengthen the pelvic floor muscles. The reduced vaginal diameter will also ensure more friction during intercourse and heighten sexual pleasure.
The procedure may take one to two hours and is done under general anesthesia.
There will be no external visible scar. All scarring after the vaginoplasty procedure will be internal. The aim of this procedure is to strengthen and restore the original appearance of the vagina and improve the muscle tone of the vagina. The doctor will use dissolvable sutures for the incisions.
Laser vaginoplasty, also known as laser vaginal rejuvenation surgery uses radiofrequency to tighten the vaginal walls. As the procedure is less invasive, recovery is faster.
When should you go for a vaginoplasty surgery?
Vaginal laxity:
After childbirth or during old age, the birth canal and the vagina may become wide, get overstretched, and the pelvic and vaginal muscles may lose their elasticity. This is called vaginal laxity.
The walls of the vagina are built of fibrous tissues that give strength and flexibility to the vagina. During vaginal birth, there is immense pressure and stretching of the vaginal walls and muscles that may lead to vaginal laxity in the future.
The walls especially after multiple vaginal births, lose their elasticity and firmness. There is also a loss of sexual sensitivity around these areas. Not only after childbirth, many women after menopause, may experience vaginal laxity and decreased sexual pleasure due to the loosening of the vaginal walls.
Though approximately 75% of women in the world suffer from vaginal laxity, it is still a taboo subject especially in India where many women still hesitate to talk about the problem and consult a doctor.
Causes of vaginal laxity:
Advanced age may cause the vaginal walls to become more relaxed.
Almost 50% of menopausal women may experience vaginal laxity due to the drop of estrogen levels.
Multiple vaginal childbirths.
Vaginal trauma caused by an accident, sexual abuse, or injury can also cause vaginal laxity.
Altered collagen metabolism can cause vaginal laxity.
Increased sexual activity for a prolonged time.
Lubrication loss in the vaginal area.
Other reasons for vaginoplasty:
Overstretched vaginal muscles can cause pain and discomfort during intercourse.
To improve sexual pleasure. Vaginoplasty can tighten the vaginal muscles and improve sensitivity in the area.
To boost body confidence. Many women may feel less confident about their bodies. A vaginal tightening procedure can help them be more confident about their body which will significantly improve their overall self-esteem.
Many women may feel unloved due to a lack of intimacy with their partners. Vaginal rejuvenation procedure can help them regain their confidence and be more intimate with their partners.
Vaginoplasty can cure urinary incontinence. Vaginal births can also stress the pelvic floor muscles. It becomes difficult to control the bladder. A sudden cough or sneeze can result in leakage of urine. Non-invasive procedures like bladder sling or Kegel exercises can help relieve the symptoms of bladder incontinence. However, in extreme cases, vaginoplasty becomes a suitable option to tighten the walls of the vagina and prevent putting too much pressure on the bladder.
Vaginoplasty may be conducted for the removal of cancerous growths, tumors, abscesses, and to restore the normal shape of the vagina. Women who have undergone a vaginectomy procedure (removal of the vagina) due to vaginal cancer or are suffering from vaginal agenesis (a birth defect where a woman is born without a vagina) may undergo the surgery to create a natural vagina from the genital tissues.
For treating pelvic floor prolapse. Vaginoplasty is also done as a reconstructive surgery for pelvic floor prolapse or dysfunction which generally gets damaged after childbirth.
Surgery options
Once you have decided to have vaginoplasty surgery, you may choose to undergo the surgery at the doctor's clinic or your doctor may refer a hospital.
Small clinics
Pros
The cost of the procedure is relatively low compared to private hospitals
More personalized care due to limited patients
Cons
The clinic may lack the proper medical facility and adequate staff to handle the procedure
A small clinic may be unable to handle risks and complications post-surgery
Less accessibility to highly-qualified doctors
Hospitals
Pros
Highly qualified medical experts and cutting-edge equipment is available under one roof
A more safe and secure environment for the surgery with eminent doctors and surgeons who can handle post-operative complications
Cons
Cost is high compared to small clinics
Delay in consultation and getting appointments due to a large number of patients
Cost of vaginoplasty surgery
The average cost of a vaginoplasty surgery may vary between INR 45,000 to INR 70,000. Big hospitals with specialized doctors may charge even more.
The cost of a vaginoplasty surgery depends on various factors such as:
City where the patient is having the surgery.
A big hospital will charge more than a small clinic.
If a vaginoplasty surgery is done with other procedures like labiaplasty surgery, the cost will be more.
Patients who come from abroad have to pay additional charges for the hotel stay, travel, etc.
Post-op care and things to keep in mind
Typically, patients may require two or three days of hospital stay before they are discharged. Slight pain and discomfort after the surgery are normal.
Patients can resume walking after the anesthesia wears off. The doctor will perform a routine physical examination and a health check-up before the patient is discharged from the hospital.
Follow your post-operative care as instructed by the doctor. Visit the doctor regularly for routine checkups.
Take help from friends and family members or arrange some help at home for taking care of your children, cleaning, cooking, and doing other household chores.
Full recovery may take six weeks or more.
After one to two days post-surgery, patients may use ice packs to reduce the pain and swelling on the incision site. Avoid applying ice packs directly into the surgery site. Instead, use a soft towel and wrap the ice pack.
Take post-operative prescription antibiotics and pain medications to reduce the pain and discomfort on the incision site.
Patients can return to work or resume normal daily activities after a week and adequate rest.
Avoid strenuous activities or heavy exercises for at least 5 to 6 weeks.
Do not go for bicycle riding, horse riding, motorcycle riding, etc. for at least a few months as directed by the physician.
Avoid wearing tight synthetic underwear.
After three to four days, patients can take a shower as advised by the surgeon.
Abstain from sexual intercourse for four to six weeks or as instructed by the surgeon. Sexual activity can be very harmful and may cause tearing or rupture of the incision site and delay the healing process.
Do not strain during defecation. Eat foods that have natural fibers and provide roughage to reduce constipation.
Keep the incision site clean and dry. Wash your hands before and after cleaning your vagina to avoid contamination.
Risks
Vaginoplasty like other surgical procedures is susceptible to certain risks and complications.
Bleeding and hemorrhage from the urethra. Localized pressure or a catheter can help in hemostasis. The formation of hematomas is also quite common which may bleed as well. Doctors may apply sutures to control the bleeding.
Infection in the vagina or the incision site. Antibacterial ointments and medications can relieve the symptoms.
Visible scars at the incision site after the surgery.
Other medical conditions like deep vein thrombosis, vaginal fistula, diversion colitis, vaginal vault prolapse, vaginal stenosis, etc. may occur after the surgery.
Nerve damage while extracting tissues from the pelvic region.
Damage to other organs that are close to the vagina like the uterus, bladder, bowel, etc.
Painful intercourse or dyspareunia.
Loss of sensation in the vagina.
Dissatisfaction after the surgery.
Trigger signs to contact your doctor immediately:
Excessive bleeding where your dressings are soaked in blood.
High fever due to infections. The incision site is having some yellowish discharge.
There is no response to the pain medications.
Abnormal swelling or blood clots in the lower part of your groin or leg.
Vomiting and not being able to retain fluids inside.
Best option
Like any other surgery, vaginoplasty is not devoid of complications. There are certain risks that could be avoided by following proper post-operative care, a healthy lifestyle, and a self-care regime. Many women prefer laser vaginoplasty surgery because it is less invasive.
Bangalore is one of the top destinations for first-class vaginoplasty surgeries. At goficure, we provide all the details regarding consultation, costs, transport before and after the procedure, post-operative care, and also transportation before and after the surgery.
Dos
Take ample rest for proper healing.
Wear cotton underwear and loose pants to avoid disturbing the incision site.
Practice vaginal muscle strengthening exercises to reduce the buildup of scar tissue and to maintain the size of the vagina.
Follow a balanced diet for faster recovery of the body and to boost natural immunity and the healing process.
Use a donut ring while sitting for comfort.
Don'ts
Jump, run, or lift heavy objects within 72 hours or more or as indicated by the surgeon after the surgery.
Going back to work immediately after the surgery.
Using hot bathtubs, jacuzzi, etc., for 6 weeks after the surgery.
Eating or drinking anything 10 hours prior to the surgery.
Using tobacco before and after the surgery.
No, vaginoplasty does not pose any risk to fertility or pregnancy. But there is a possibility that future childbirth can re-stretch the vaginal muscles and compromise the appearance.
Light bleeding or spotting is common after vaginoplasty.
Complete recovery may take 5-6 weeks.
---