---
Last Updated October 31st, 2022
Prolonged straining during bowel movements due to constipation can lead to hemorrhoids.
Some of the symptoms of hemorrhoids are similar to colon cancer like rectal bleeding, anal itching, rectal pain, etc., but they are two different conditions. Hemorrhoids can be treated easily and are not cancer. Patients should consult their doctor and get the right prognosis.
Yes, everyone is born with hemorrhoids. We are only aware of them once they are inflamed and cause pain, discomfort, and bleeding.
What are Hemorrhoids?
The word hemorrhoids is derived from the Greek word "haimorrhoides" meaning painful veins that oozes blood. Hemorrhoids are soft tissue consisting of blood vessels, muscles, and elastic fibers that are present at the lower part of your rectum. Sometimes, the veins within the submucosal area of the latter part of the anal canal or the rectum become dilated and bulge outwards into the canal itself. These dilated anal or rectal veins are called hemorrhoids.
External hemorrhoids can be very painful when passing stools. Internally located ones, on the other hand, are not painful unless they protrude out of the anus. Both kinds can cause rectal bleeding and patients will generally observe bright red blood along with stools.
Hemorrhoids are always present in your body and are responsible for the expulsion of stool from your body. We are generally not aware of hemorrhoids unless they become inflamed and cause symptoms like itching, burning, pain, bleeding, and discomfort. This happens when the elastic tissue of hemorrhoids loses its elasticity and as a result, the hemorrhoids slips and protrudes out of the anus. This condition of inflamed or swollen hemorrhoids is also known as "hemorrhoids". Hemorrhoid is a very common health condition and affects almost 50% of the adult population.
Why do they appear?

There can be many reasons for the formation of hemorrhoids. Most often, a weakness in the connective tissue supporting veins in the anal canal is responsible for swelling of the veins.
One of the most common causes of hemorrhoids is too much straining while passing stools that may result in exerting too much pressure on the nerves in and around the rectum and may lead to internal hemorrhoids or piles.
A fuller list of possible causes appears below:
Constipation: Constipation is one of the prime causes of hemorrhoids. Inability to pass the stool easily or exerting too much pressure during bowel movements can put pressure on the veins in the rectum and can cause hemorrhoids.
Low-fiber diet: Diet that consists of fewer fibers may cause hemorrhoids. People who take a more fiber-rich diet are likely to suffer less from hemorrhoids. Low-fiber diets may lead to hardening of the stools and may result in straining during bowel movements leading to hemorrhoids in the future. People who are already suffering from hemorrhoids are advised to eat more fiber-rich foods like vegetables and fruits to help in the easy passing of bowel movements that can lessen the symptoms of hemorrhoids. 
Chronic diarrhea: Chronic diarrhea associated with irritable bowel syndrome may cause hemorrhoids. The continuous passing of stools may cause loss of elasticity of the rectal muscles and nerves and cause hemorrhoids. 
Pregnancy: Many pregnant women develop hemorrhoids usually after childbirth. This occurs because the growing fetus inside the mother's womb generates pressure. Pregnant women may also develop constipation during their pregnancy which may lead to hemorrhoids and also while straining while giving birth. 
Spending long periods of time sitting: People who sit for prolonged periods doing desk work in offices or straining due to constipation in toilets may develop hemorrhoids. Sitting for long periods may put pressure on the veins and nerves in and around the rectum and anal area.
Lifting heavy objects: People who undergo too much physical exertion or lift heavy objects frequently may develop hemorrhoids in the future. 
Obesity: Obese people are at a greater risk for developing piles or hemorrhoids. Too much belly fat around the abdomen and a poor diet may lead to hemorrhoids. 
Old age: Age can result in hemorrhoids. Most people above the age of 50 complain of hemorrhoids. This happens because the rectal muscles, tissues, and veins weaken and lose thier elasticity with age and may result in hemorrhoids. 
Anal intercourse: Anal intercourse can tear the inner lining of the anus and cause irritation. It can aggravate symptoms of already existing hemorrhoids and cause scarring and rectal bleeding. 
Family history: People who have a family history of hemorrhoids where their parents or grandparents have suffered from hemorrhoids are more likely to develop hemorrhoids.
Are there different types of hemorrhoids?
Hemorrhoids can be broadly classified into two types – Internal hemorrhoids and external hemorrhoids.
Internal hemorrhoids:
They grow inside the anus or the rectum and do not protrude out. These hemorrhoids are less painful and sometimes even painless and usually bleeds after every bowel movement and prolapses on their own or after a gentle push of the finger. These are less painful than external hemorrhoids because there are no pain receptors within the upper portion of the anal canal. However, internal hemorrhoid can bulge and stretch to such an extent that it protrudes out through the anus. This is called a prolapse and prolapsed hemorrhoids can not only be painful, they also tend to cause severe itching.
Prolapse might occur temporarily while passing motions and retract soon afterward. Yet, in severe cases, the prolapse may remain, with a mass permanently protruding through the anal orifice. Upon performing sigmoidoscopy, external hemorrhoids are seen as purplish-blue dilated veins. Prolapsed internal hemorrhoids are visible externally as glistening, dark pinkish masses. 
Internal hemorrhoids are not noticeable easily but become apparent once they enlarge inside the anus and you start bleeding from the rectum during a bowel movement. Sometimes, you may notice a thick moist skin that protrudes out of the anus during bowel movement and generally gets back inside on its own or by a gentle push from the finger.
Internal hemorrhoids can be classified from grade I to IV.
Grade I: In grade I, you may notice only bleeding during bowel movements.
Grade II: In grade II, the hemorrhoids are not concealed inside the rectum but protrude partially and retract back on their own.
Grade III: In grade III, the hemorrhoids protrude but can be pushed back by the finger.
Grade IV: In grade IV, the hemorrhoids are prolapsed and develop excess tags of soft skin that are difficult to push back.
External hemorrhoids:
External hemorrhoids commonly known as piles grow outside the anus and cause more pain compared to internal hemorrhoids. You can easily detect them with your finger as soft lumps of skin and nerves around the anus and are extremely painful. Here, you may often confuse between stage IV internal hemorrhoids and external hemorrhoids.
One must remember that internal hemorrhoids develop inside the rectum whereas external hemorrhoids develop around the anus. Another important difference between internal and external hemorrhoids is that external hemorrhoids do not bleed. People suffering from external hemorrhoids who complain of bleeding probably have internal hemorrhoids as well.
Internal hemorrhoids generally do not cause pain because there are no nerve endings. Sitting for a prolonged time can cause blood clots and severe pain and may require immediate medical intervention. External hemorrhoids are more common in nature and are more painful than internal hemorrhoids.
Besides the above two major categories, hemorrhoids can also be:
Mixed hemorrhoids – Here the patient can have symptoms of both internal or external hemorrhoids. Generally, people suffering from external hemorrhoids who complain of bleeding may have internal hemorrhoids as well. 
Thrombosed hemorrhoids – This is common in both internal and external hemorrhoids where the patient develops blood clots or thrombosis inside the hemorrhoid vein preventing blood flow and causing inflammation of the tissues.
In external thrombosed hemorrhoids, the blood clots may grow into bluish or purplish hard lumps and the skin around the anus may further get inflamed causing excruciating pain.
Generally, external hemorrhoids are accompanied by thrombosed hemorrhoids but people suffering from internal hemorrhoids may also develop thrombosed hemorrhoids. Thrombosed hemorrhoids generally resolve on their own without treatment after a few weeks and the pain severity may lessen within the first day or two.
What are the signs?
In mild cases, patients may not notice any symptoms at all and the condition will even go away in a few days, all on its own.
The most obvious noticeable sign of a case of hemorrhoids is rectal bleeding during bowel movements.
This occurs when the stools pushing past the distended veins damage their surfaces and cause them to leak blood.
The list below includes symptoms associated with both internal and external type hemorrhoids:
Bright red blood in the stools.
Pain while passing stools.
Mucous discharge.
Tender, swollen masses protruding out of the anus or at the rim of the anus.
Itching.
Changes in bowel movements.
Discomfort while sitting.
Leakage of stools.
Besides the general symptoms, here are a few symptoms based on the type of hemorrhoids.
Internal hemorrhoids: There are no symptoms of internal hemorrhoids unless there is bleeding. In the case of prolapsed internal hemorrhoids, one can notice soft tissue protruding out of the anus that can be pushed back but reappears on the next bowel movement. If internal hemorrhoids get inflamed and there is swelling, it can cause scarring of the hemorrhoids resulting in painless bleeding. Swollen hemorrhoids that are prolapsed and form a lump or thrombosed hemorrhoid can cause intense pain. These swollen hemorrhoids can also release mucus and cause burning and itching sensations. You may also feel an increased urge for bowel movements. 
External hemorrhoids: The symptoms depend on the severity of the disease. You may notice itching, burning sensation, and pain around the anus. There may be swollen lumps of tissue around the anus. Bleeding is usually less in external hemorrhoids; however, you may notice blood on the outer surface of the stool. 
Thrombosed hemorrhoids: They are painful hemorrhoids. People suffering from thrombosed hemorrhoids may have difficulty walking, sitting, and passing bowel movements. There may be swelling or lumps in and around the anus, itching sensation, or bleeding during bowel movements. Thrombosed hemorrhoids can irritate the anus and leaving tags of skin protruding out of the anus even after healing. Occasionally, patients may develop an infection known as "abscess" accompanied by fever, swelling, and pain.
What are the possible complications?
There are a number of complications that can potentially develop in severe instances of hemorrhoids:
It is possible for an abnormal passage or a fistula to form linking the hemorrhoid mass to the skin of the anal region.
The patient could also develop anemia on account of the excessive loss of blood, although this is very uncommon.
The swollen vein could lose its blood supply or become 'strangulated'. This condition is very painful.
The swollen mass could become infected.
The patient could also develop fecal incontinence as a result of severe or untreated hemorrhoids.
What tests are needed to diagnose them?
Symptoms such as rectal bleeding are also caused by conditions such as inflammatory bowel disorders and colorectal cancer. These alternative diagnoses must be ruled out in order to establish a case of hemorrhoids. A preliminary visual inspection of the anal region often helps to detect hemorrhoids. The following tests are also helpful in making a diagnosis:
Physical examination: This procedure includes abdominal examination and digital rectal examination. Usually, this is sufficient to identify hemorrhoids, both internal and external.
Medical history: The patient may have a history of chronic constipation that could have a bearing on the formation of the hemorrhoids.
Sigmoidoscopy: This involves inserting a flexible endoscope into the anal canal and rectal passage to view its interior and locate any abnormalities.
Colonoscopy: This procedure helps to rule out alternative possibilities such as colorectal cancer or inflammatory bowel disease.
Barium enema X-ray: This is a specialized imaging technique that enables the technician to obtain a visual of the colon.
Treatment and Prevention
Hemorrhoids can be treated with some basic home remedies, over-the-counter medications, ointments, and lifestyle changes. However, if the symptoms persist and become severe, surgery may be needed.
Treatment
There are various methods to treat hemorrhoids. The most effective ones include:
Home remedies
Take warm baths: Taking warm baths can ease the pain. You can add some Epsom salts to the warm water. This will relieve the pain and irritation. The warm water soothes the pain and reduces inflammation. It also increases blood flow and releases pain in the affected area. You can purchase a sitz bath from the drug store. It is a small bowl made of plastic that can be placed on the toilet seat. If you are using a regular bathtub, do not overfill it. Take water just to cover your anal area for maximum effect. Sit on your warm bath for at least 15 minutes repeat the process 3 times a day for maximum results. After the bath, tap dry your body and remove any residual moisture. Wear clean cotton undergarments. Avoid synthetic undergarments as this might irritate the area.
Over-the-counter pain ointments: You can consult your doctor and buy over-the-counter ointments that can reduce the pain and swelling due to hemorrhoids.
Hemorrhoid creams are easily available in medical stores and can be applied for the relief of symptoms. They are cost-effective and easy solutions for the relief of pain and discomfort. However, one must remember that hemorrhoid creams are for the relief of symptoms and do not provide a permanent solution to the condition. The symptoms may recur and require proper medical care.
Some hemorrhoid creams like Preparation H are only used externally in the affected area. To apply external hemorrhoid creams, squeeze the tube and take a small amount of the ointment and apply it gently in and around hemorrhoid. Apply the cream two or three times a day or as directed by the physician. After applying remember to wash your hands. If external hemorrhoid creams do not provide you any relief, you may use internal hemorrhoid creams. These are very helpful, especially for internal and prolapsed hemorrhoids. If you want to go to the toilet and have a bowel movement it is better to have it before applying the cream.
Internal hemorrhoid creams come with an applicator with a narrow nozzle. Wash your hands before applying the cream. Wash the applicator with lukewarm water to prevent any infection. Now, attach the applicator to the tip of the tube. You can use some petroleum jelly to lubricate the applicator tip to prevent scarring during insertion. Insert the tube gently inside the anus. Gently squeeze the tube and release the cream into the rectum. Remove the applicator from the tube and wash it with soap and water. Dry the applicator for further use. Avoid bowel movements for at least two hours after applying the hemorrhoid cream.
Petroleum jelly: Petroleum jelly that is easily found in medical stores can provide temporary relief to hemorrhoids. They can be applied topically in the anal area to smoothen the pain and also to help in bowel movements.
Coconut oil: Coconut oil contains anti-inflammatory properties and is known to give quick relief to rashes and irritations. Coconut oil is a natural ingredient and can be used as a home treatment for piles. You can mix coconut oil with witch hazel and use a small cotton ball to apply it topically in the affected area. You can also add some coconut oil to your water while bathing. This will soothe the affected area.
Witch hazel: Witch hazel is also known to provide temporary relief to hemorrhoids and is not considered a complete cure. It can be applied topically for quick relief of irritation and swelling. Witch hazel is generally available in liquid forms. Some hemorrhoid ointments and creams contain witch hazel.
Psyllium husks: These are herbs and is a herbal remedy for treating hemorrhoids naturally. They contain fibers that can help in bowel movements and reduces constipation. However, it is advisable to consult doctors first before using psyllium and also learn about the dosage. Overdose can lead to diarrhea and other complications.
Aloe vera: Aloe vera has natural anti-inflammatory properties and can be helpful in reducing inflammation and irritation. Aloe vera gel can be used to provide relief to the symptoms. However, some people are allergic to aloe vera, so consult your doctor first before applying the gel.
Use soothing wipes: Toilet papers are rough and can aggravate the pain. You can use soothing moist wipes that are alcohol-free and do not have any perfume instead of toilet paper.
Cold compress: Cold compress like ice packs can help in reducing the inflammation and soothing the pain. However, do not apply the ice pack directly to the inflamed area. Use a soft cotton cloth or a towel to wrap the ice pack and gently apply it to your skin. It can give quick results.
Eat fiber-rich food and drink fluids: Change your diet plan. Do not eat processed or fast foods. Instead, eat plenty of fresh vegetables, fruits, and drink lots of water and natural fruit juices to boost your immunity and also to provide natural fibers to your body that can help in your bowel movements.
Procedures
If your hemorrhoid cannot be treated with home remedies and medications like hydrocortisone, witch hazel, lidocaine, etc. to reduce the discomfort, you may have to undergo surgery or minimally invasive procedures.
Sclerotherapy injections: These injections are used to treat internal hemorrhoids and are done on an outpatient basis at the doctor's chamber or hospital. The doctor injects a chemical solution (phenol/quinine urea) into hemorrhoid to obstruct the blood supply. This will harden the tissue and a scar will be formed which will eventually reduce in size over time and shrink. Patients may experience mild bleeding or pain from the affected area. The pain usually subsides the next day and patients can resume normal work.
Rubber band ligation: This treatment is done on prolapsed internal hemorrhoids. The doctor will use a medical tool and a small rubber band to tie up the hemorrhoids and stop the blood supply to hemorrhoid. The blood supply will be instantly blocked and the hemorrhoids will dry up within a few days and shrink on their own. This treatment is more effective than sclerotherapy and can be used to treat hemorrhoids for stages I, II, and III. Hemorrhoids may recur after many years and can be further treated with rubber band ligation therapy. However, this procedure may have some complications like infection in the hemorrhoidal tissues (cellulitis) that may cause pain or bleeding after a few days of the ligation.
DGHAL or Doppler-guided hemorrhoidal artery ligation: This procedure involves the ligation of the superior rectal arteries cutting off the blood supply causing pain and is mostly done in stage 2 and 3 hemorrhoids. Patients may report some pain after the procedure.
Coagulation/cauterization: An electric probe or a laser beam is used to make a tiny burn and remove the hemorrhoid tissue. This is a painless procedure used to treat prolapsed hemorrhoids. The hemorrhoids will close and shrink. Slight pain and occasional bleeding may occur after the treatment.
Hemorrhoidectomy: This surgery can be used to treat severe external or thrombosed hemorrhoids. The procedure is done under local anesthesia, spinal anesthesia, or general anesthesia to completely remove hemorrhoids and provide complete relief to the patient. Patients may experience mild pain after the procedure. Pain relief medications and warm baths can relieve the symptoms. Recovery may take a few weeks. However, there are complications of UTIs (urinary tract infections), difficulty in urination, or emptying the bladder completely.
Stapling: This surgery is mainly done to treat internal hemorrhoids. During the surgery, the doctor cuts the blood flow of hemorrhoid and takes the protruded tissue back inside the anus. Patients may take several weeks to recover. This procedure may be less painful than a hemorrhoidectomy, however, there are risks of recurrence, rectal prolapse, bleeding, urinary retention, pain, and even sepsis.
Prevention
Staying hydrated: You must drink plenty of water and keep yourself hydrated to avoid constipation. Take plenty of fluids and drink at least 8 glasses of water during the entire day. This will keep your body hydrated, reduce constipation, and help pass stool easily.
Eat fiber-rich foods: Foods that have high fibers help in the easy passing of stools. They provide roughage and reduce constipation. Include plenty of vegetables, fruits, legumes, and whole grains in your diet that provides roughage especially if you are suffering from hemorrhoids.
Exercise regularly: Sitting for prolonged periods can result in hemorrhoids. Avoid strenuous activities like weightlifting that can worsen the condition. Instead, do light exercises like walking, swimming, etc. that can help in preventing hemorrhoids.
Use laxatives: If you are excessively constipated, your doctor can prescribe laxatives to soften the stools. However, you must always take the advice of your doctor before taking laxatives.
Stop frequent visits to the loo: Avoid the urge to frequently going to toilets for bowel movements. Your loo is not your reading room. Many people have a tendency to read newspapers, surf mobile phones, or smoke cigarettes while in the toilet. The more time you spend in the toilet, the more you strain your bowel movements. Only go when you feel the pressure to avoid unnecessary exertion as it may worsen the situation.
Do not strain during bowel movements: Stop pushing too hard during bowel movements. This is one of the prime reasons for hemorrhoids.
Keep yourself clean: While showering, always remember to clean your private parts clean and keep them dry. Wearing loose cotton underwear can help in reducing hemorrhoids. Always wear clean fresh underwear. Avoid using strong detergents as they can cause skin irritations.
Consult doctors: Do not delay treatment. Whenever you see signs and symptoms of hemorrhoids, consult a doctor immediately to prevent the severity of the disease.
How long do hemorrhoids last?
Some hemorrhoids can last for few days while others may take time to heal. Some hemorrhoids can heal on their own with some lifestyle changes and would need medical intervention while others may require treatments and even surgeries.
Internal hemorrhoids like prolapsed hemorrhoids can be painful like external hemorrhoids if they protrude out of the anus. These hemorrhoids may take time to heal and need treatments.
Many women develop hemorrhoids during pregnancies. During pregnancy, there is increased pressure on the fetus on the abdomen, especially during the third trimester. The veins of the anus and rectum may swell up and cause hemorrhoids. These hemorrhoids generally resolve after childbirth.
Hemorrhoids during pregnancy
Pregnant women can have hemorrhoids, especially during the third trimester. This mainly occurs because the growing fetus and the enlarged uterus put pressure on the pelvic region and the veins in the uterus that may cause hemorrhoids. Many women complain of severe constipation during pregnancies. This happens because of the hormonal changes that may slow down bowel movements and the hardening of the stool. Constant straining during bowel movements may lead to hemorrhoids. High levels of progesterone may also cause relaxation of the veins and they may swell up easily.
So, how to prevent or treat hemorrhoids at home during pregnancy? Here are a few suggestions.
Eat a fiber-rich diet like fresh vegetables and fruits.
Use natural laxatives, stool softeners, or fiber supplements. Take advice from your doctor.
Drink lots of water and fluids and keep your body hydrated. The absence of fluids may dry up your body and make you constipated.
Reduce the intake of synthetic vitamins and iron supplements. They can cause constipation. Use prenatal vitamins that are food-based and which do not cause constipation.
Do not strain during bowel movements. Drink plenty of water.
Do regular light exercises. Keep your body fit. However, take advice from your doctor and your healthcare provider before doing any exercise.
Refrain from lying on your back as it may put pressure on your rectum. Try to lie on one side to avoid too much pressure on your rectal area.
Do not put on too much weight. Obesity can cause hemorrhoids. Consult your dietician and follow a healthy diet. Restrict the consumption of fast foods and processed food items.
Avoid sitting or standing for too long. Take brisk walks. Sitting for a prolonged time or standing for long periods can put pressure on your pelvic area.
Take warm baths to soothe the pain. You can also use ice packs or cold compress for 10 to 15 minutes twice or thrice a day to relieve the pain. Wrap the ice packs with a soft towel before applying them to your body.
Do not use toilet paper as it may cause irritation. You can use unscented, alcohol-free wet wipes after bowel movements.
Apply coconut oil to hemorrhoids for relief of pain symptoms.
Wear soft cotton underwear and do not use harsh scented detergents to wash your clothes.
Always clean your private parts and keep them dry.
Can hemorrhoids cause cancer?
Many people confuse hemorrhoids with cancer. When you see blood for the first time in your stool, it can be quite frightening. Many diseases like colorectal cancer, anal fissures, angiodysplasia (swollen blood vessels in the GI tract), peptic ulcers, etc. may cause bleeding. It is best to consult a doctor before drawing any conclusion.
Hemorrhoids are common and can be very painful. Most people hesitate to consult a doctor or get embarrassed to talk about their problem. However, if untreated, the symptoms can worsen and it can be very painful. Doctors recommend treating hemorrhoids early when the symptoms start to appear. Common symptoms include bleeding from the anus, difficulty in bowel movements, feeling of soft tissue in and around the anus, irritation, burning sensation, and persistent pain. Hemorrhoids can be of different types. When you visit a doctor, he/she will examine you and decide the mode of treatment. Hemorrhoids that are in the early stage can be treated with medications, ointments, and some lifestyle changes. However, some hemorrhoids may require surgery.
Prolonged straining during bowel movements due to constipation can lead to hemorrhoids.
Some of the symptoms of hemorrhoids are similar to colon cancer like rectal bleeding, anal itching, rectal pain, etc., but they are two different conditions. Hemorrhoids can be treated easily and are not cancer. Patients should consult their doctor and get the right prognosis.
Yes, everyone is born with hemorrhoids. We are only aware of them once they are inflamed and cause pain, discomfort, and bleeding.
Dos and Don'ts
Dos
Add digestive fiber to your diet in order to naturally cure constipation and straining during bowel movements. Daily intake should be 20-30 grams.
Drink plenty of water and chew your food properly before swallowing.
Take hot/ warm showers to reduce the pain and itching at the site of hemorrhoids.
Don'ts
Strain while passing stools and also refrain from sitting on the toilet seat for a longer time.
Take laxative regularly. Also, limit the number of spicy foods you eat during the healing period.
Put-off going to the bathroom. The more you put-off your bowel movements, the more you strain your anal veins.
Help
Others
Be
Fit
Trending Topics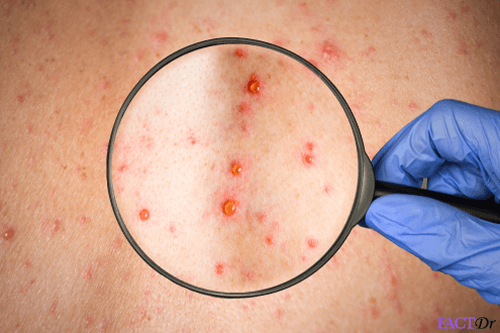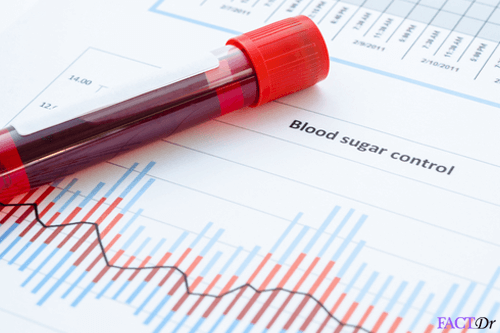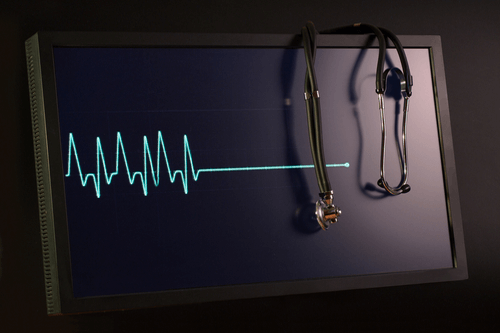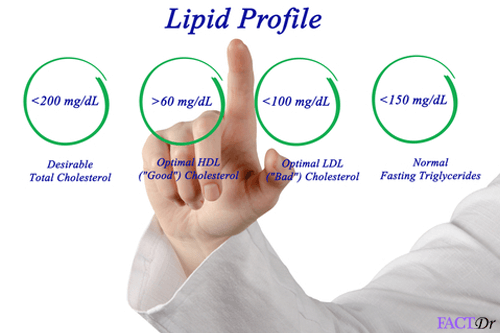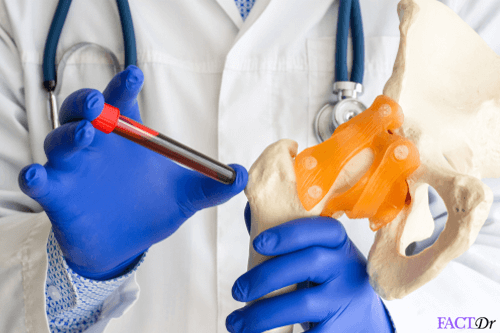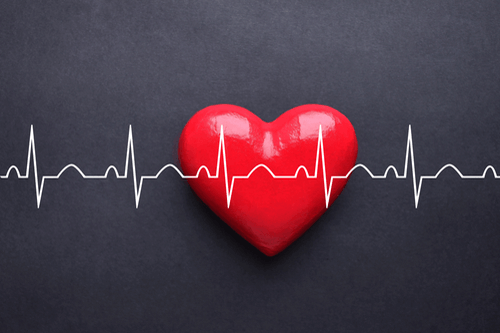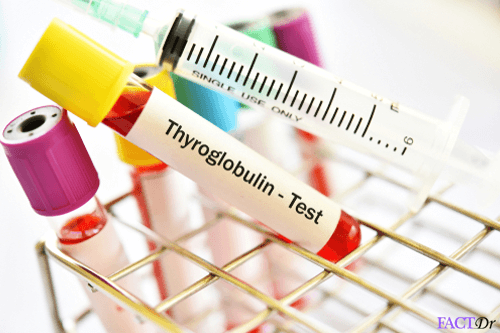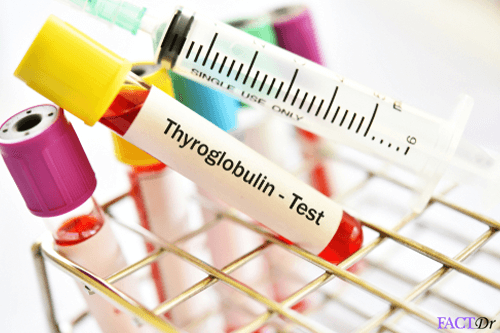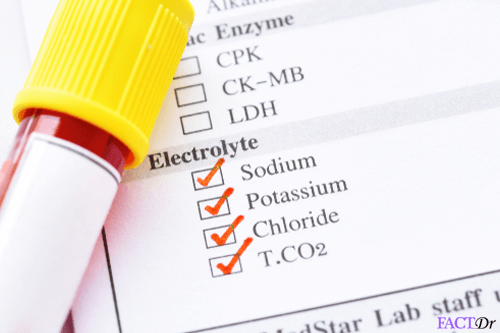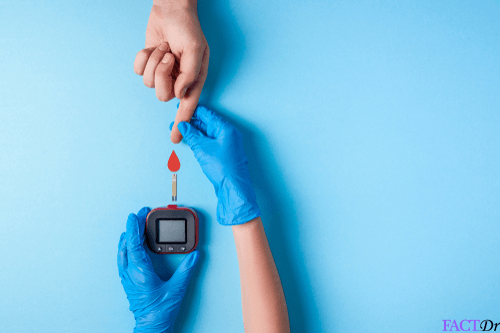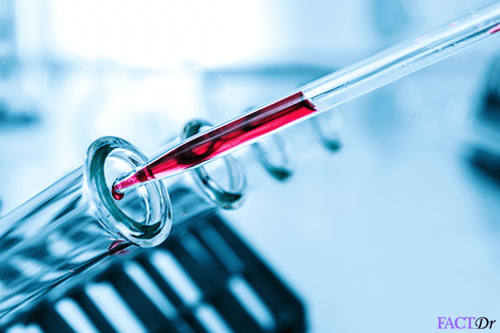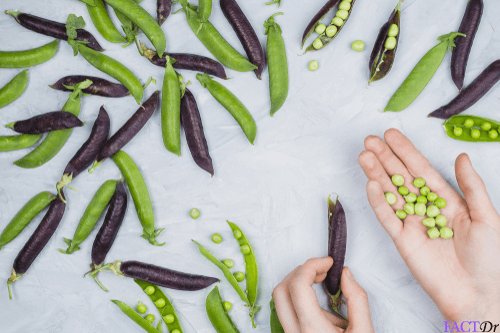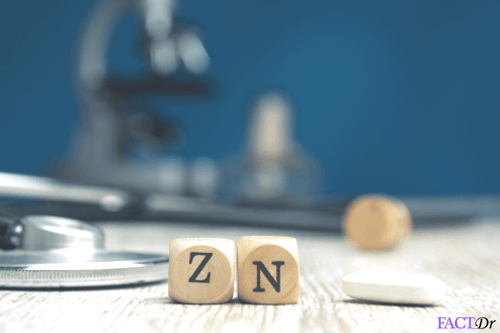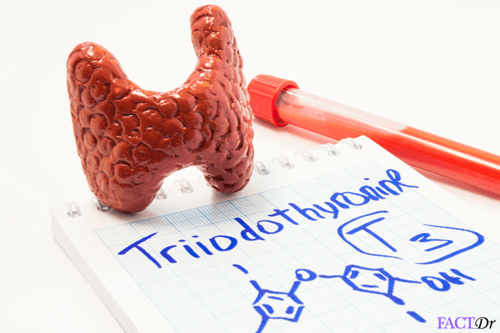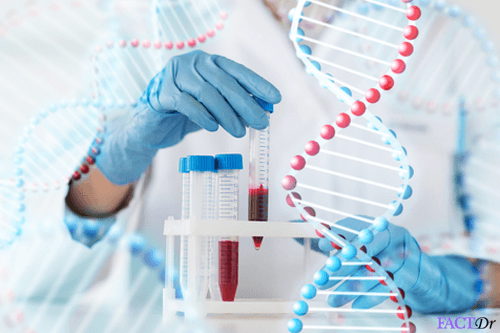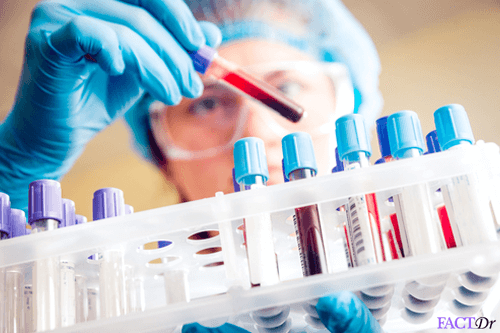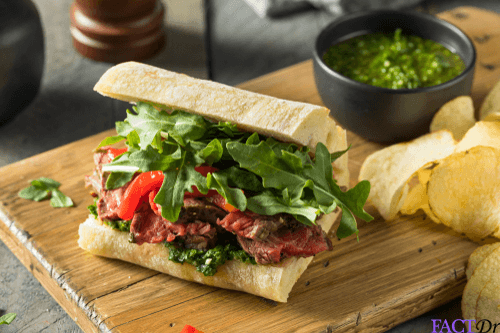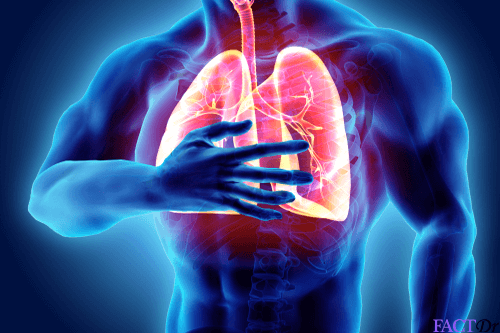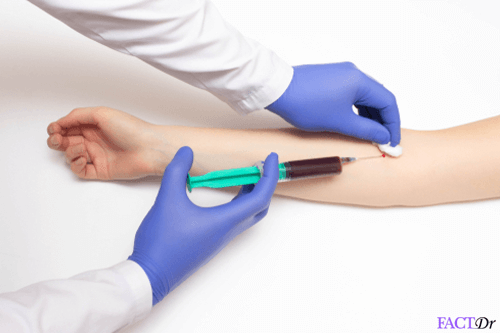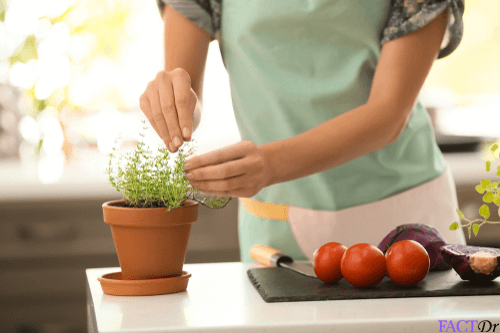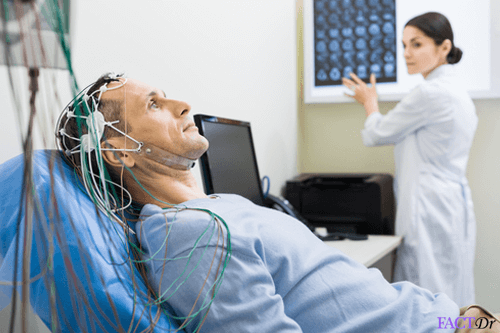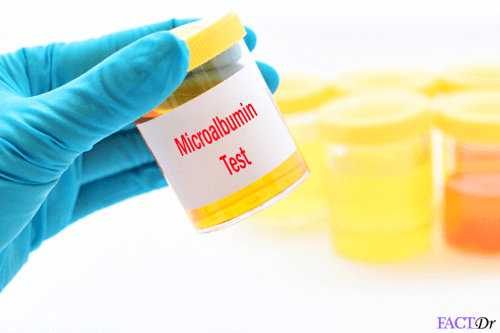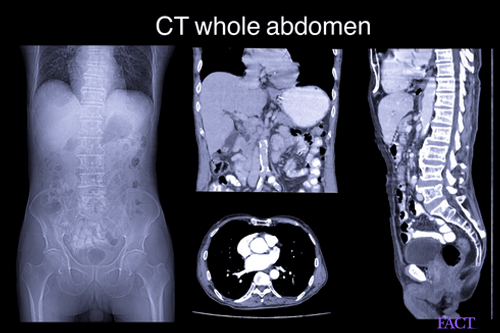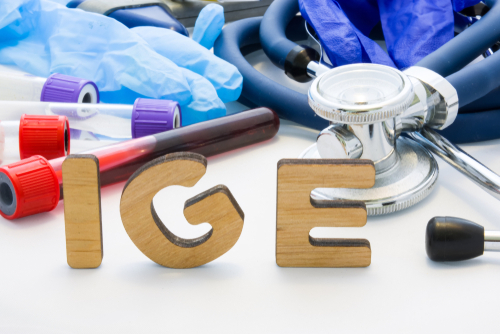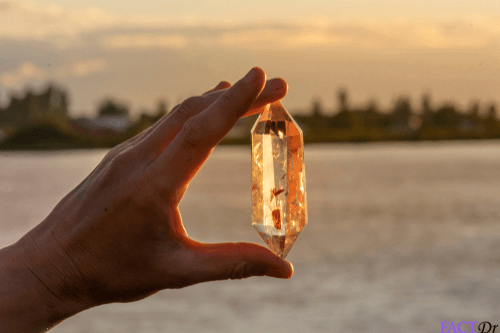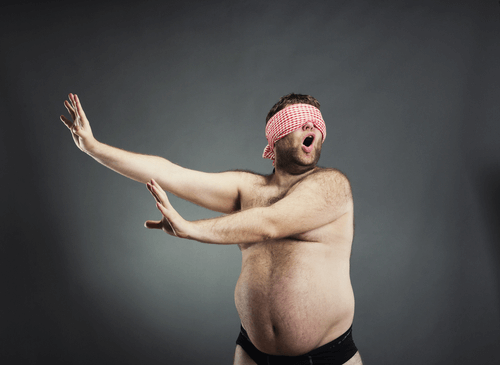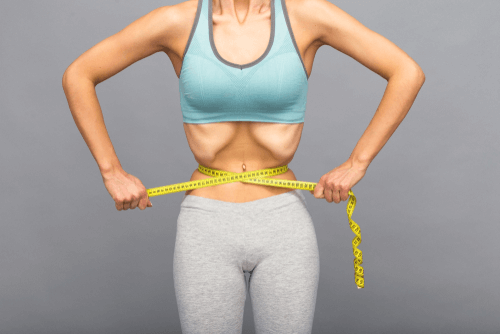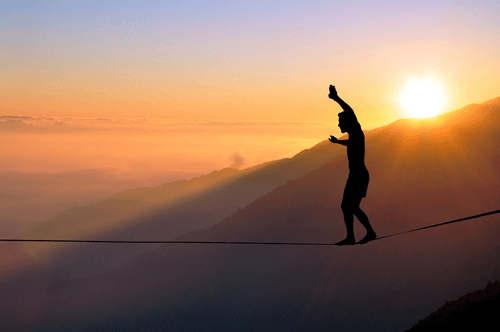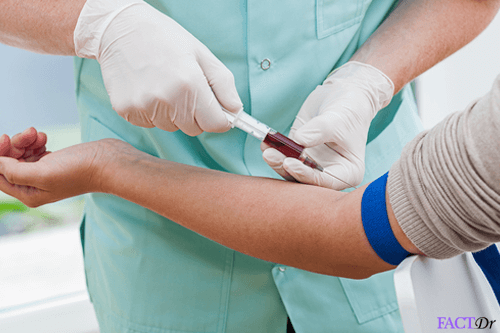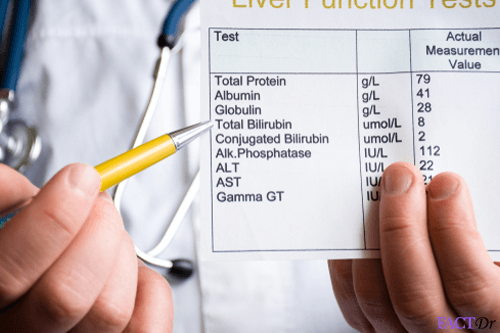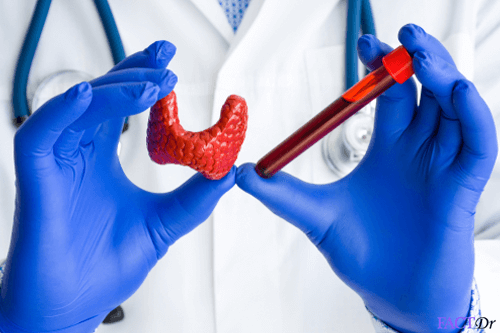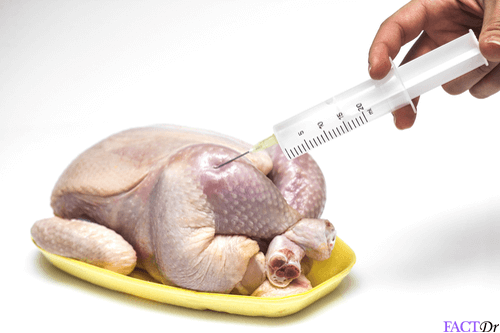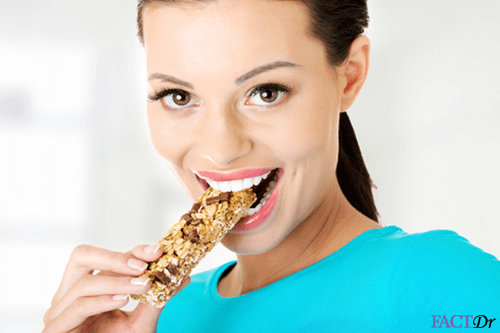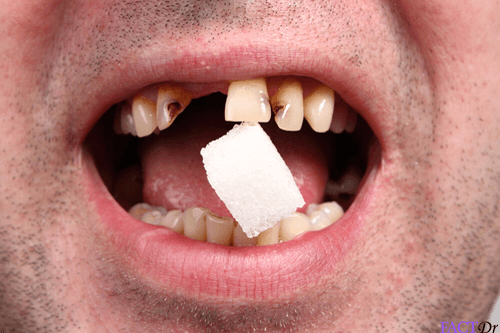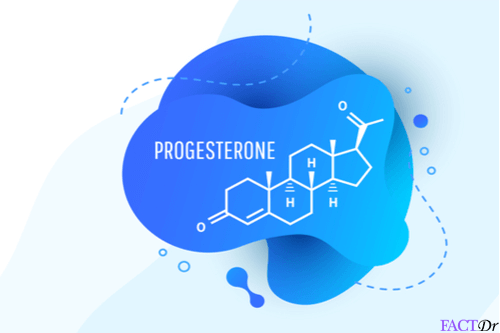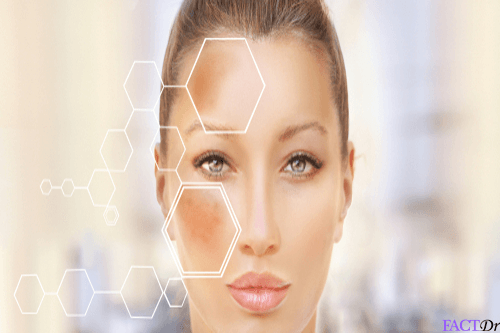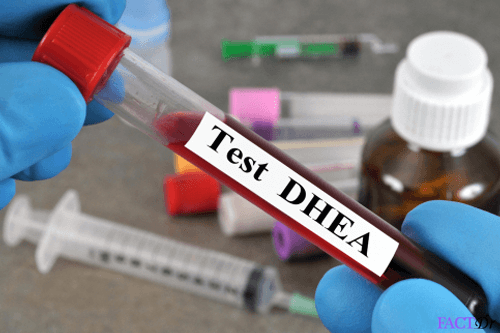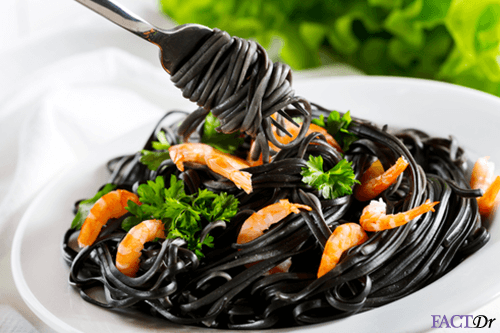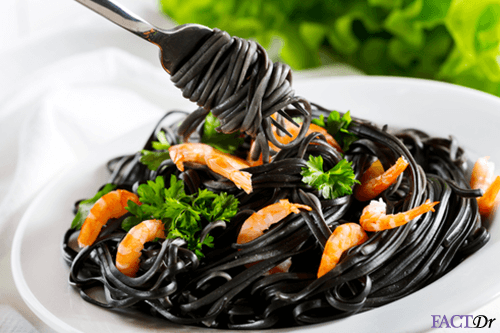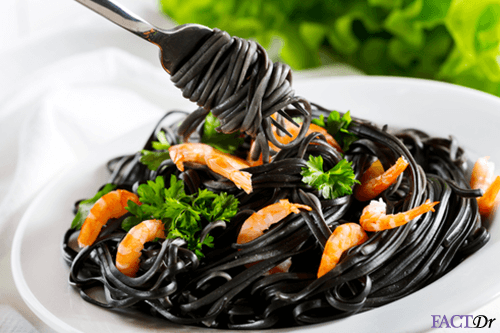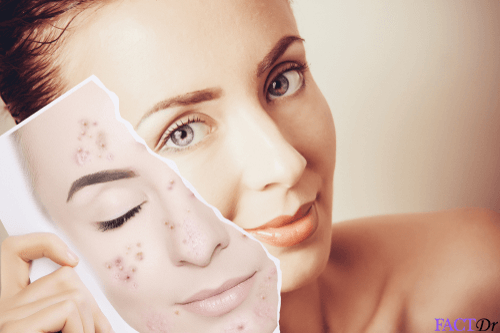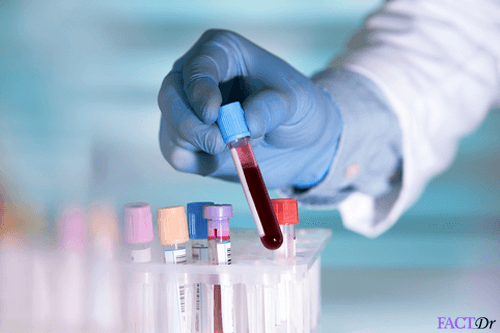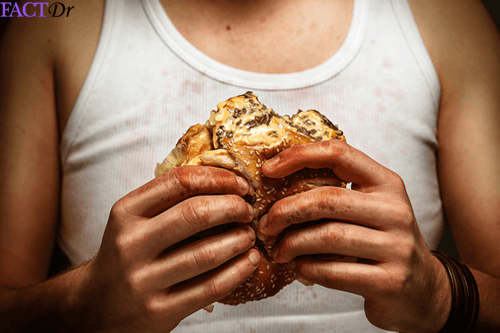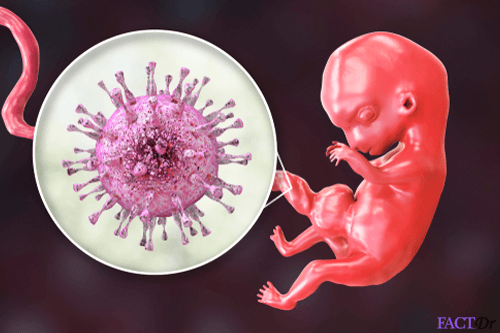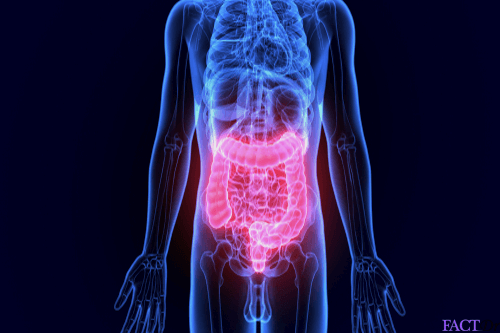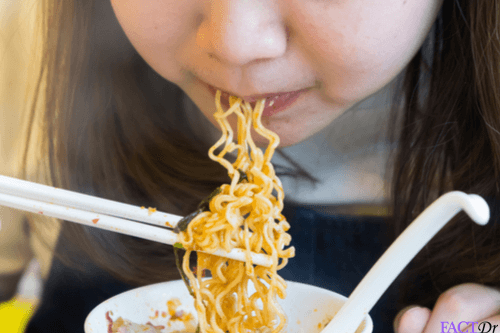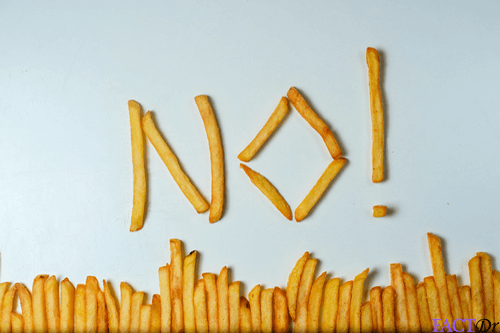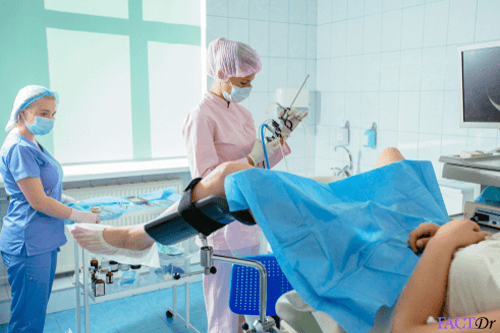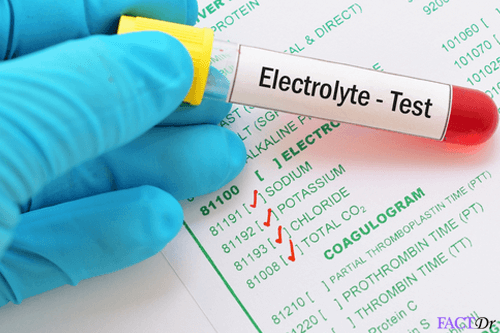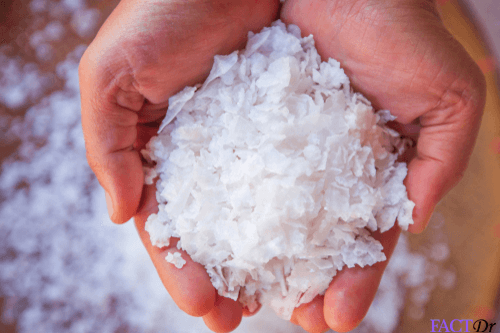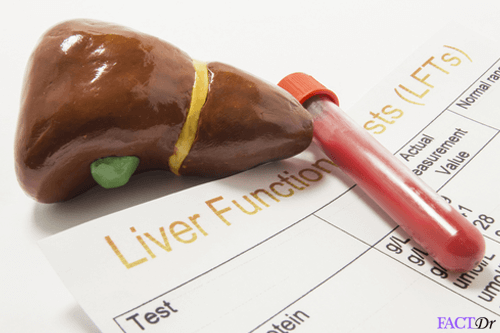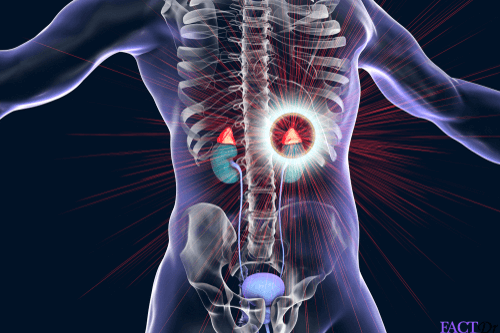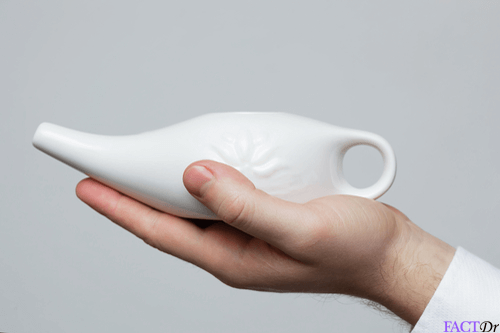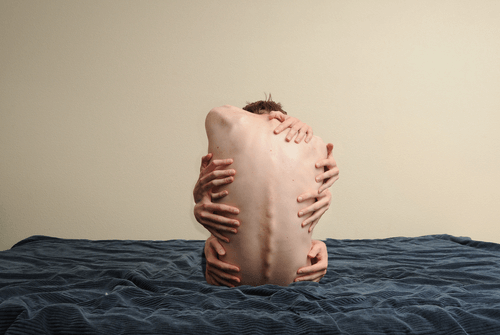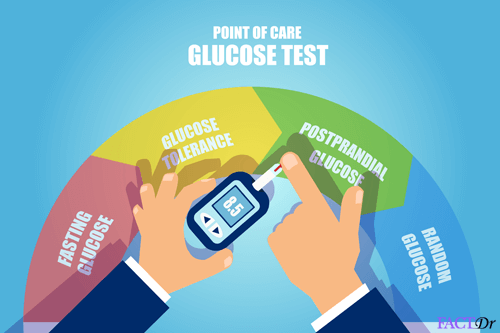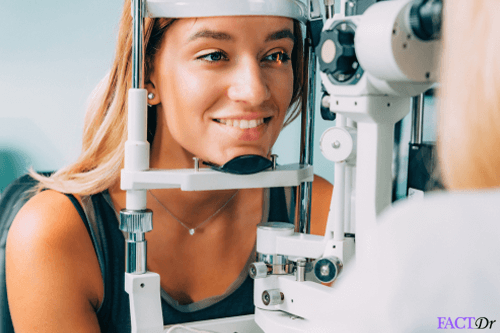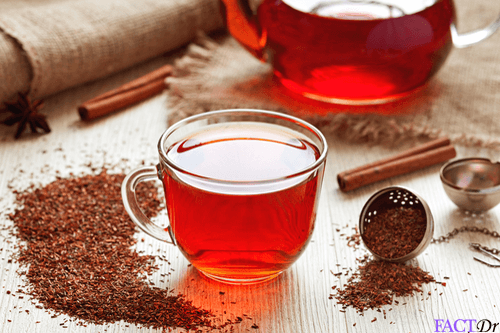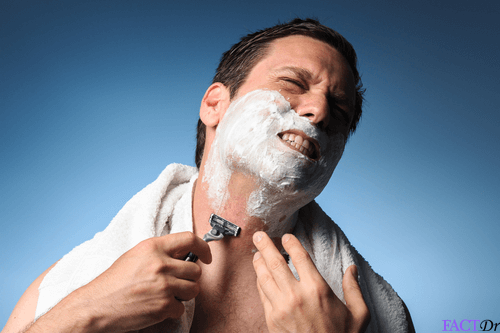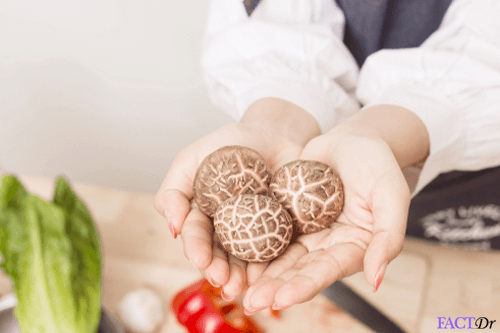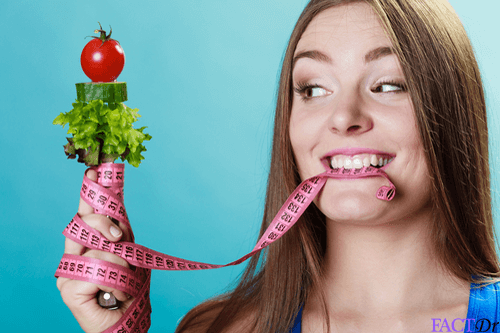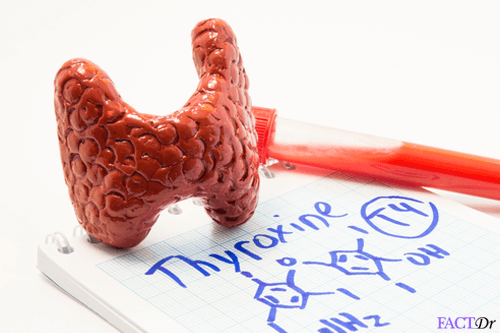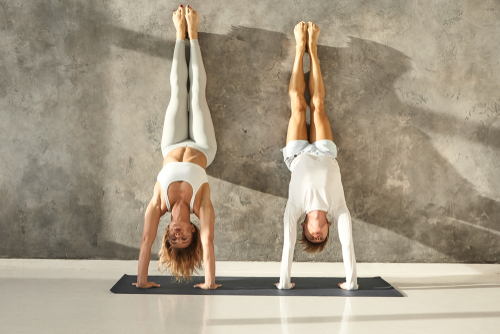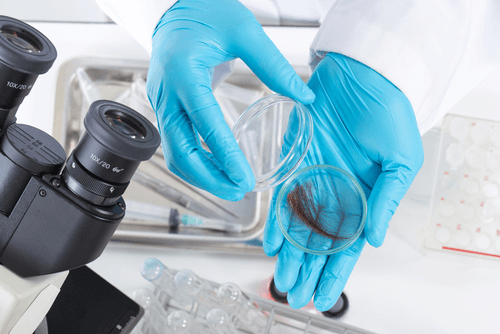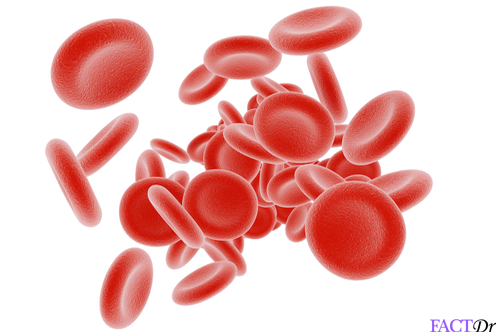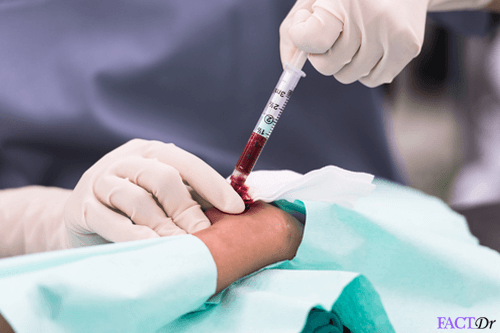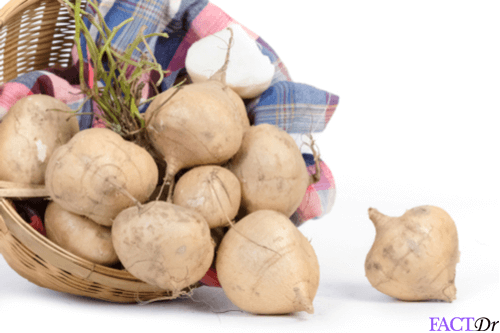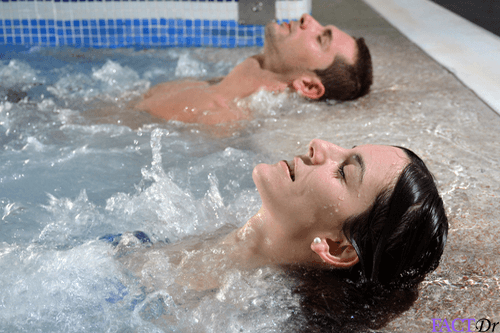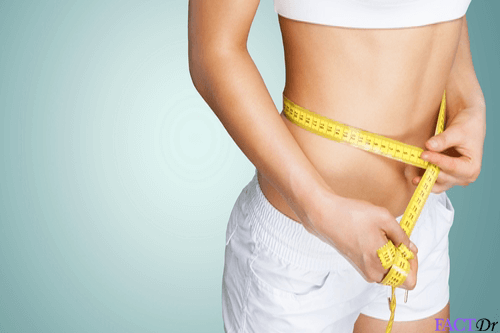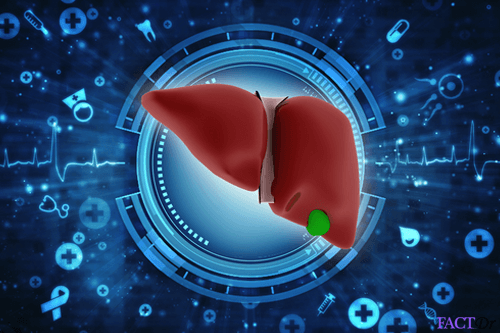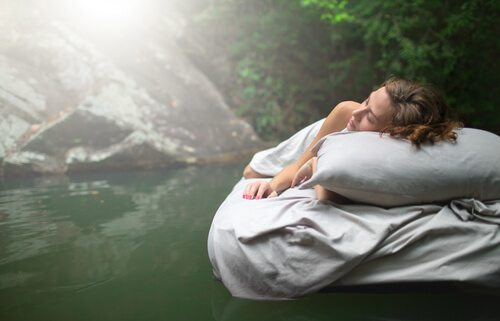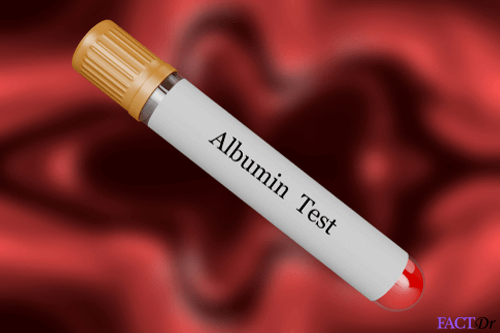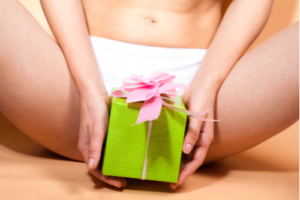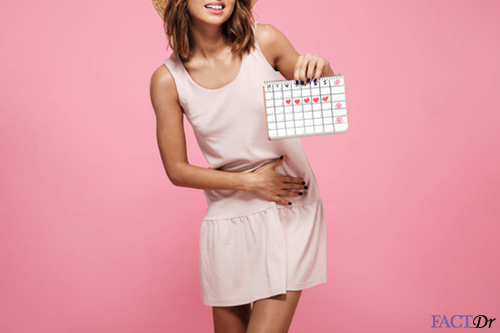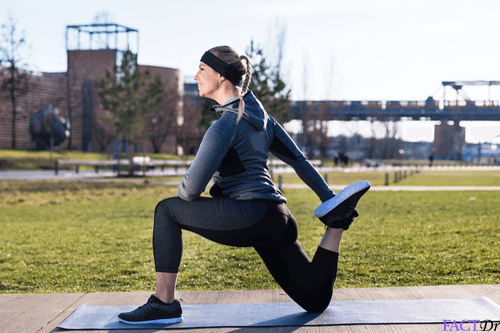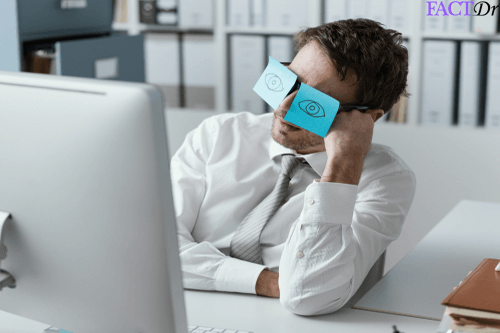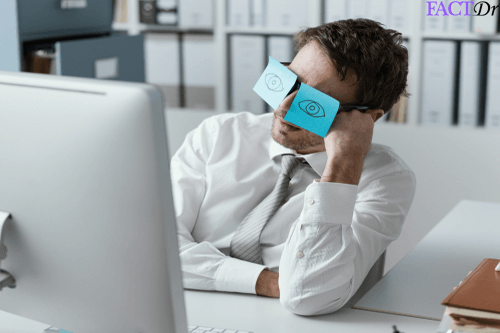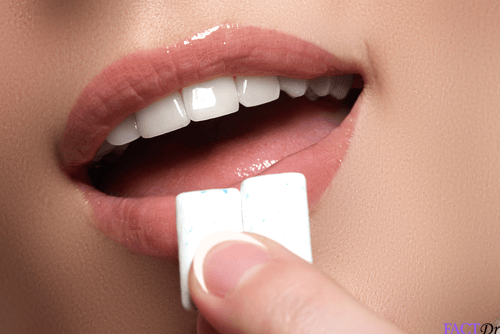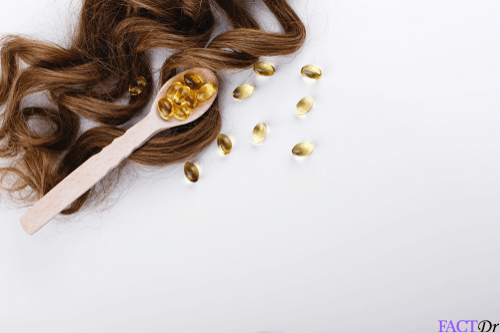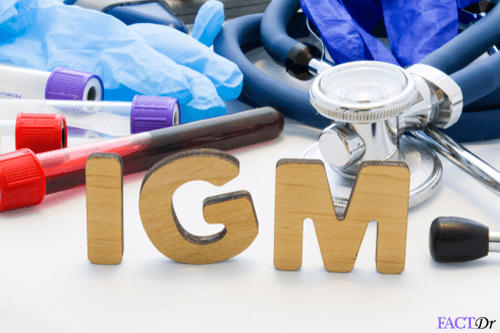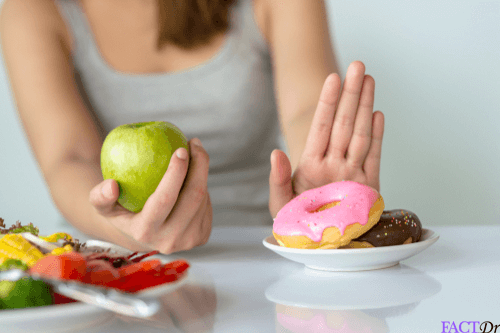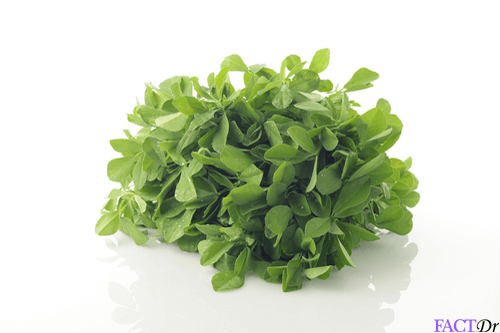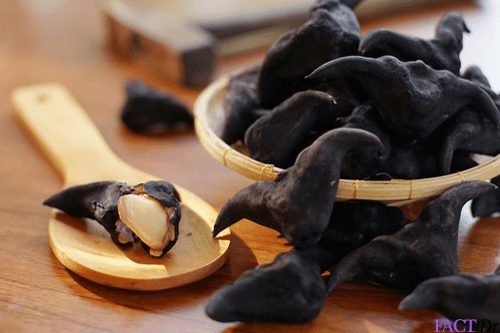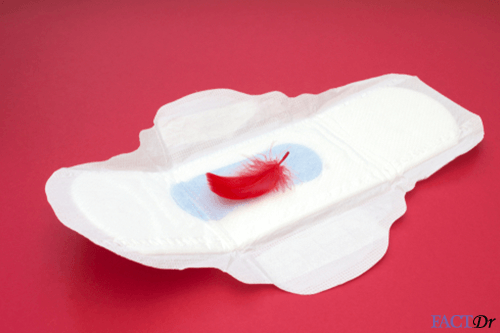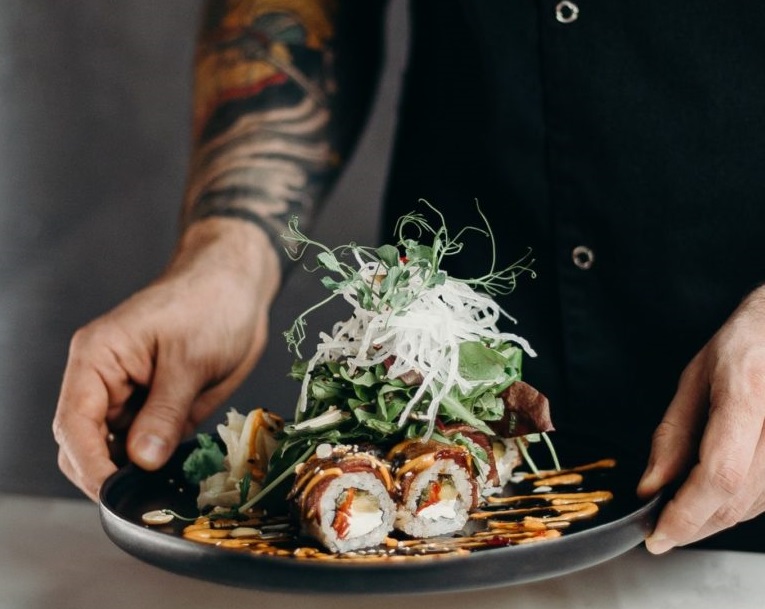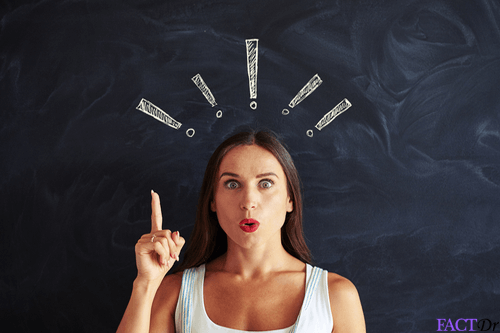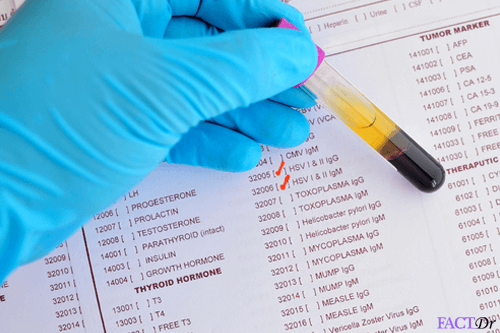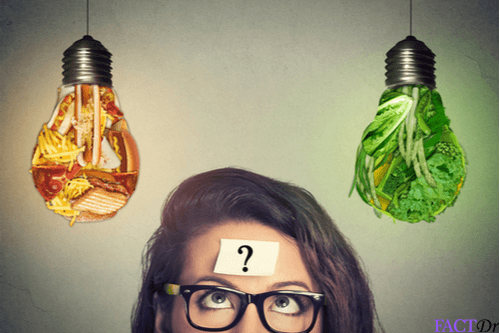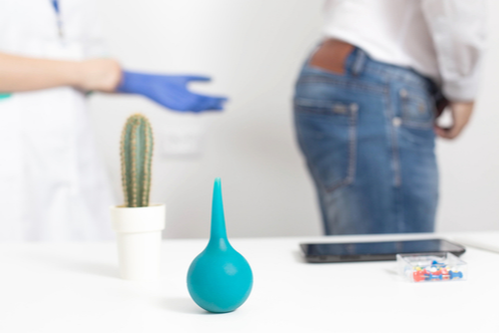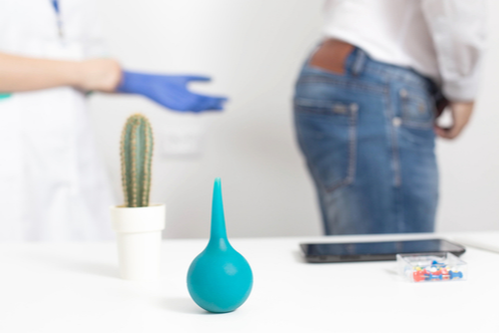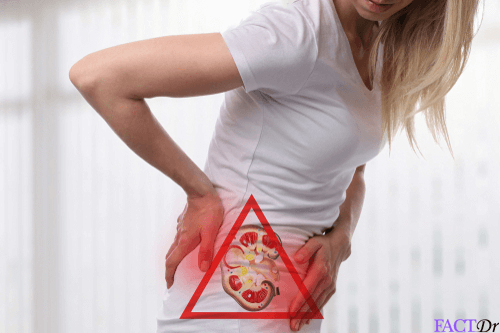 ---