---
Last Updated December 20th, 2021
Therapeutic Indications
Cyclopam is classified as an antispasmodic drug. It contains Paracetamol and Dicyclomine. The drug is used in the treatment, prevention, and management of several conditions that include: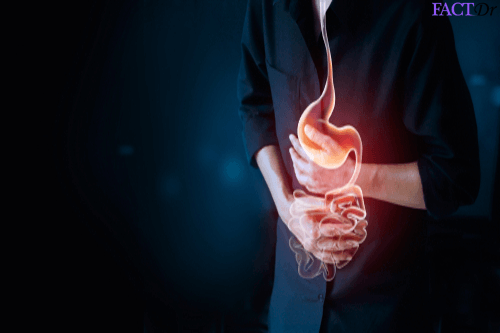 Stomach pain
Pain during periods
Cold
Pain in joints
Headaches
Fever
Abdominal pain
Relieves wind, bloating and discomfort
Cramps
Gastrointestinal spasms
Toothaches
Ear pain
Flu
Loss of urination control
Peptic ulcer
Catarrh
Bowel spasms
Nerve pain
Sore throats
Do I need a prescription for cyclopam?
Cyclopam can be bought from pharmaceuticals and online drug stores. But, it is a prescription drug and you must get one from a registered medical practitioner.
Dosage
Cyclopam dosage depends on the patients' response to the drug. The recommended dosage for the tablets are:
Adults: 80 mg/ day that is divided into 4 doses. The tablets need to be taken 30-60 minutes before mealtime. The dose can be adjusted to 160 mg/ day still divided for 4 doses in cases of slow response.
Children with infant colic: 5-10 mg in a day at an interval of 6-8 hours. The drug should be given at least 15 minutes before mealtime.
Chemical composition
The active ingredients of Cyclopam tablets include Paracetamol or Acetaminophen and Dicyclomine. Dicyclomine is also known as Dicycloverine. Each tablet has 500 mg of paracetamol and 20 mg of Dicyclomine.
Mechanism of Action (MOA)
Cyclopam improves the condition of the patient by causing an increase in the flow of blood closer to the surface of the skin, thus allowing heat loss to occur faster. It also increases the amount of sweating, thus more heat is lost during the process. This helps in increasing the pain threshold.
The anticholinergic agent Dicyclomine works by preventing the occurrence of sudden contractions in the smooth muscles. It is a derivative of carboxylic acid. It prevents acetylcholine binding to muscarinic receptors found on the smooth muscles This ensure the relaxation of muscles in the gastrointestinal tract, preventing propulsive motility in gastro intestine and reduces secretion of gastric acid. This allows the relieving of bloating, cramping and discomfort.
Paracetamol is an analgesic (non-opioid) also found in the class of anti-pyretic drugs. It functions by the blocking of a number of chemical messengers from being released (Prostaglandins). As a result, the impulse generation for pain is stopped. It also works by the regulating the working of the center for heat regulation and thus temperature being normalized.
Contraindications
Cyclopam should not be used for patients who have the following conditions. Inform your doctor if you have any of the following conditions:
Hypersensitivity. Patients with allergic reaction to Dicyclomine should not use the drug. Signs of allergy include breathing difficulties, swallowing problems, and rashes, swelling occurring on the face, tongue, lips, and throat
Gastrointestinal tract obstructive disease
Uropathy that is obstructive
Hepatic impairment. The drug is not advised for use with patients with disease of the liver. The doctor might adjust the dose for individuals who do not have severe liver damage
Acute hemorrhage in patients with a cardiovascular status that is unstable
Infants less than 6 months old
Cyclopam should not be used together with alcohol as it increases the risk of liver damage to the patient
The drug should not be used during pregnancy or by patients planning to get pregnant. It has been shown to have some effects on the animal fetus but there is limited information on human studies. Use in pregnancy depends on whether the benefits outweigh the risk.
The use of Cyclopam during lactation is not recommended as there are few human studies that show whether the drug passes through milk and what its effects would be to the nursing baby.
Cyclopam does not affect the ability to operate heavy machinery and to drive. But in the case that it causes effects that affect the ability to concentrate, then the patient is advised not to drive or operate machinery.
Patients with kidney disease are also not advised to use Cyclopam. In the case of the doctor's recommendations to use the drug, dose adjustment is usually done.
Indigestion or suffering from heartburn that arises from a hiatus hernia.
Thyroid and heart problems
Side effects
Cyclopam is well tolerated by most patients. Some patients taking Cyclopam may experience a number of side effects from the ingredients of the drug. The side effects are dependent on the initial reaction to the drug and the dose. Some of the side effects experienced are rare but serious while some are common and not serious.
In case of side effects, the patients should consult the doctor and especially if the side effects do not go away. In such cases, the doctor may prescribe a different drug that the patient will be more comfortable with or the doctor may adjust the dose.
Common side effects include:
Drowsiness
Feeling of sickness
Dizziness
Lightheadedness
Nausea
Facial features being swollen
Lethargy
Toxicity of the liver
Dry mouth. The patient is advised to take in a lot of water throughout the day.
Blurred vision
Weakness
Nervousness
Sleepiness
Diarrhea. In case a patient's experiences diarrhea, they are advised to take plenty of water or any other fluids. They should also avoid taking fried foods and fatty foods.
Strong smelling urine
Less frequent urination
Dark colored urine
Rash
Loss of appetite( Anorexia)
Vomiting
Constipation
Pain or difficulty as one urinates
Problems with the kidney or liver if the drug is taken for long periods
Bloating
Allergic reactions to the components lead to shortness of breath, itching, and occurrence of a rash.
Some side effects occur very rarely but are severe and require medical attention immediately. These include:
Mood swings
Increase in the rate of the heartbeat
Loss of coordination and speech that is slurred
Steven-Johnson syndrome
If you accidentally take an overdose, call your doctor and report or rush into the emergency department of the nearest hospital and carry with you the drug package or label for identification.
The following signs may occur due to an overdose, tightness in the chest, wheezing, itching, bad cough, skin turning blue or gray, the occurrence of seizures, swelling of the tongue, face throat and lips, passing out, loss of logical and clear thinking, being unable to pass urine and rashes.
Drug interactions
The doctor should be informed of any medications you are currently taking whether drugs that are prescribed or bought over the counter, in case of taking any vitamin supplements or herbal supplements. The drugs may affect the uptake of Cyclopam or lower its effectiveness in treating the condition and in some instances it may increase the chances of some side effects occurring or Cyclopam may affect the working of the other medications.
A number of medications and products interact with Cyclopam and are listed below:
Antacids
Amantadine
Alcohol
Antihistamines
Corticosteroids
Digoxin
Jaxtapid mipomersen
Ketoconazole
Zidovudine (used for HIV infections and AIDS)
Domperidone and metoclopramide which are used for nausea and vomiting
Drugs for thinning the blood and for the prevention of clotting like Warfarin
Drugs for high levels of cholesterol treatment like colestyramine
 Tricyclic antidepressants like amitriptyline
Tablets used for sleeping such as barbiturates
Nitrates
Nitrites
Quinidine
Monoamine oxidase inhibitors
Sympathomimetic agents
Busulfan
Leflunomide
Potassium chloride
Potassium citrate
Zonisamide
Topiramate
Prilocaine
Lomitapide
What to Do If You Skip a Dose
In case you skip a dose is it should be taken immediately when you realize it. But if the time for the next dose is very close then the dose is not taken and the normal schedule of taking the drug continued.
If you frequently miss doses, you should set a reminder or have a family member to remind you when it is time to take the drug. If many doses are missed it will affect the effectiveness of the drug and thus you can consult your doctor to change the schedule or adjust the dosage to one that you can adhere to.
Precautions
Precautionary measures need to be taken with patients taking Cyclopam. Patients with the following conditions and diseases are not advised on using the drug:
Allergic reactions to its active ingredients.
In the cases that it causes drowsiness or blurring the vision, the patient should not operate heavy machinery or drive
The drug should not be taken together with alcoholic drinks as it increases the chances of liver and kidney toxicity
An overdose of the drug results in weakness of muscles or cause paralysis
Neuropathy that is autonomic
Coronary heart disease
Renal or hepatic diseases
Expecting or those planning to be pregnant
Lactating Mothers
Patients taking anti-fungal drugs should take then at least 2 hours before taking Cyclopam
Diarrhea
Nerve disease and enlarged prostate
Ulcers or inflammations that are chronic
The medication should be kept at room temperature away from direct sunlight.
The drug should be kept away from children and should not be given to children below the age of 6 months
Do not take the drug is the expiry date has already been reached as it may cause poisoning
In case the foil is tampered with or the drug is discolored.
Different Brands and Manufacturing Companies of cyclopam
Cyclopam is manufactured by the Indoco Remedies Ltd.
Cyclopam Tablets( 10mg-250mg) –Mefenamic acid 250 mg and 10 mg Dicyclomine
Cyclopam Tablets (20mg-500mg) – Paracetamol 500mg and 20 mg Dicyclomine
Cyclopam Drops ( 10 Mg-40 Mg) – Dimethicone 40 mg and 10 mg Dicyclomine
Cyclopam Suspension (10 mg-40 mg) –Dicyclomine 10 mg and 40 mg Simethicone
Cyclopam Injections (10mg) – Dicyclomine 10 mg.
Substitutes of the drug
Other drugs that can be used as an alternative for Cyclopam that have the same strength include:
Afdispas 20mg/500 mg Tablet – Anglo-French Drugs & Industries Ltd
Biospas 20 mg/500mg Tablet – Biochem Pharmaceuticals Industries
Baralgan Nu Tablet – Sanofi India Ltd
Berberal 20 mg/500mg –Alembic Pharmaceuticals Ltd
Cyclo P 20 mg/ 500mg Tablet – Laborate Pharmaceuticals India Ltd
Colinol 20 mg/500 mg Tablet – Tenet Healthcare
Cyclomec 29 mg/ 500mg Tablet – McW Healthcare
Colimex 20 mg/500mg Tablet –Wallace Pharmaceuticals Pvt Ltd
Colicspam 20 mg/500 mg Tablet – Leben Laboratories Pvt Ltd
Lupispas Plus 20 mg/500mg Tablet-Lupin Ltd
Dcmol 250 mg Tablet – Unison Pharmaceuticals Pvt Ltd
Dolospas 20 mg/500 mg Tablet – Intas Pharmaceuticals Ltd
Maxigan D 20 mg/500 mg Tablet – Unichem Laboratories Ltd
Spasly 20 mg/500 mg Tablet – Cadila Pharmaceuticals Ltd
Spasmo Corfen 20 Mg/500 Mg Tablet–Cornel Pharmaceuticals Pvt Ltd
Spasmak 20 Mg/500 Mg Tablet–Makers Laboratories Ltd
Spasgun 20 Mg/500 Mg Tablet–Wings Biotech Ltd
Spasmak 20 Mg/500 Mg Tablet–Makers Laboratories Ltd
Spasmak Y 20 Mg/500 Mg Tablet–Win-Medicare Pvt Ltd
Swispas 20 mg/500 mg Tablet–Ind Swift Laboratories Ltd
Spasmogil 20 Mg/500 Mg Tablet–Galpha Laboratories Ltd
Spasmokem 20 Mg/500 Mg Tablet–Alkem Laboratories Ltd
Spasmokem G 20 Mg/500 Mg Tablet–Alkem Laboratories Ltd
Synospas Tablet – Syncom Formulations I Ltd
Spasmorid 20 Mg/500 Mg Tablet–Cipla Ltd
Trigan Tablet-Cadila Pharmaceuticals Ltd
Subscribe to free FactDr newsletters.
REVAMP YOUR
LIFE
HEALTH
WELLNESS
If you're enjoying our website, we promise you'll absolutely love our new posts. Be the first one to get a copy!
Get factually correct, actionable tips delivered straight to your inbox once a week.
We hate spam too. We will never share your email address with anyone. If you change your mind later, you can unsubscribe with just one click

By clicking Subscribe, I agree to the FactDr Terms & Conditions & Privacy Policy and understand that I may opt out of FactDr subscriptions at any time.
Help
Others
Be
Fit