---
Last Updated December 20th, 2021
Therapeutic Indications for Duphaston
Duphaston Tablet is a female hormone (progestin). It is made up of the active ingredient: dydrogesterone, a synthetic hormone which resembles sex hormones in its natural form. Therefore, Duphaston is a hormonal drug normally used in places where assisted reproductive approaches are utilized to facilitate conception.Moreover, it functions by means of correcting the progesterone levels, leading to the stimulation of the uterine walls. This enhances the preparation for pregnancy as well as protecting an existing pregnancy. It also used to treat diseases especially in cases where there is insufficient female hormone (progesterone). Often, Duphaston tablet is used in the prevention, control, improvement and treatment of the following symptoms, conditions and diseases: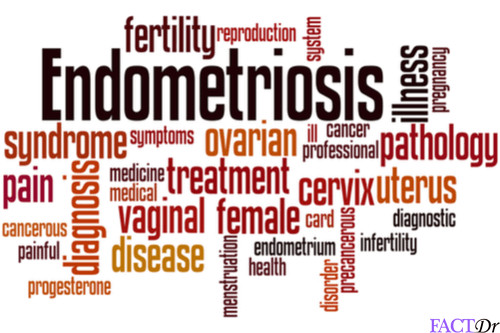 Infertility
Infertility arising from lack of luteal
Abortion
Secondary amenorrhea
Therapeutic hormonal replacement
Irregular cycles and the dysfunctional bleeding of the uterus as a result of hormonal imbalance.
Do I need a prescription?
This product requires prescription by a registered medical practitioner because of its various contraindications and side effects.
Dosage
The following outlines some of the prescribed dosages of this medication for different conditions and diseases:
Endometriosis: 10 mg 2 or 3 times a day starting day 5 to day 25 continuously or each cycle.
Infertility arising from lack of luteal hormone: 10mg on daily basis starting day 14 up to day 25 of each cycle.
The treatment has to be maintained for a minimum of six consecutive cycles. It is also recommended to proceed with the treatment for the initial few months of the pregnancy as outlined under the 'Habitual abortion'. In this regard, it is important to incorporate a progesterone gel on the alternative days of the Duphaston intake. Alternatively, one is advised to utilize the progesterone VT, twice per week for 4 weeks.
Premenstrual syndrome: 10 mg, 2 times a day, starting day 11 to day 25 of each treatment cycle.
 Threatened abortion: 40 mg taken once, followed by 10 mg for every 8 hours until the symptoms stop. However, for 'habitual abortion,' take 10 mg, 2 times a day until week 12 of the pregnancy.
Dysmenorrhea: 10 mg twice daily starting day 5 up to day 25 of each treatment cycle.
Dysfunctional bleeding: for arresting bleeding, take 10 mg, twice a day for a period of 5 to 7 days. Alternatively, if the purpose is to prevent bleeding, then take 10 mg, twice daily starting day 11 to the day 25.
Irregular cycles: 10 mg, 2 times a day starting day 11 to day 25 of each treatment cycle.
Chemical Composition
Duphaston Tablet is made up of the following compounds:
10 mg dydrogesterone
Auxiliary compounds: hypromellose; silicon dioxide colloids; corn starch; lactose monohydrate; and magnesium stearate.
Mechanism of Action (MOA)
The key ingredient of Duphaston is dydrogesterone (10 mg). The MOA of this medicine is that it inhibits the growth of endometrium. This endometrium which is naturally produced progesterone is often produced by the ovaries at the menstrual cycle's second phase.
Consequently, this makes the endometrium, which in response to estrogen, thickened in the first half of the cycle. This is done in order to inhibit growing and then start producing hormones and other proteins necessary for maintenance of the pregnancy, in case conception occurs. If this does not happen, the levels of progesterone and estrogen fall. This leads to the shedding of endometrium (menstruation).
The action of the dydrogesterone within the Duphaston will help in re-establishing a regular menstrual cycle. This is especially so in environments where there is insufficient endogenous progesterone that leads to menstrual problems. For instance, in the abdominal bleeding of the uterus and secondary amenorrhea and facilitates the treatment of the miscarriage (spontaneous abortion). It further treats infertility by stimulating endometrium so as to prepare for pregnancy and protect the existing pregnancy.
Indeed, Duphaston acts on endometrium in all its locations. This helps to inhibit its growth, thereby alleviating the symptoms related to endometriosis including bleeding and pain.
Contraindications
This medication is often not recommended for certain conditions. It is therefore necessary to let the doctor know if you are experiencing some medical conditions in order to ascertain if the administration of this drug is medically viable. The medicine is contraindicated if you are diagnosed with:
Stroke
Incomplete abortion
Brain cancer
Hypersensitivity
Liver dysfunction
Severe vaginal bleeding
If you in your final or third trimester of her pregnancy
Among the children under the 18 years of age
The medical product contains lactose monohydrate; hence the patients having hereditary complications such as intolerance of galactose malabsorption of glucosegalactose or deficiency of Lapp lactase.
Side Effects
Anxiety
Nausea
Pulsating headache
Weight gain
Irritability
Abdominal discomfort
Depression
Bleeding between menses
Muscle pain
Other Drug Interactions
Duphaston may react with other medications if they are applied with other medications to the patient simultaneously. Therefore, the effect of the drug is likely to change in the event the patient uses over the counter medications while at the same time using Duphaston tablet. This leads to higher risks of side effects or even makes the medication not to function as it is earlier expected.
Therefore, the doctor should be told of the entire vitamin, drugs, as well as the herbal supplements that the patient is currently using. This gives the doctor an opportunity to manage and prevent the interactions of the drug. In most cases, this medicine can interact with the products and medicine outlined below and therefore it is not advisable to use them alongside Duphaston Tablet:
Medicines that are used in the treatment of epilepsy such as phenytoin, carbamazepine, and phenobarbital. This is because continued use of Duphaston alongside these medicines lowers Duphaston levels in blood, hence decreasing its effectiveness.
Medicines that are used for HIV (AIDS) treatment such as indinavir, ritonavir and saquinavir.
Ginkgo biloba, sage, St. John's Wort among other herbal products should also be avoided. This is because these plants can lower Duphaston levels and hence inhibit its effectiveness.
What to Do If You Skip a Dose
If you skipped a dose of Duphaston Tablet, you should take it as soon as you remember. However, in case it is time to take another dose, then it is advisable to skip the missed dose. It is also not advisable to take a double dose at any given circumstance.
Precautions
There are a number of precautionary measures that one needs to observe while taking Duphaston if you suffer from any of the following conditions; it is advisable to avoid taking this medication:
Allergic to certain active substances-dydrogesterone and/or other similar medications. If you experience symptoms of allergic reactions, such as itchy skin, redness, skin rashes, difficulty in breathing or swelling. If the above conditions are shown, you should conduct the doctor immediately.
Estrogen or progesterone dependent cancers
Vaginal bleeding from strange causes
If you suffer from hepatic dysfunctions, this medicine may damage your liver; hence you should immediately see a doctor if the following symptoms are observed: loss of appetite, jaundice (yellowing of the eyes and skin), and dark urine.
It is important to note that while using this medication, you should regularly perform self-breast exams. This is because of the high risks of the occurrence of breast cancer in case this medication is used alongside estrogen. It is important to note that you should not use this drug if you are under the age 18 years because of lack of data on the efficacy and safety.
Different Brands and Manufacturing Companies of the drug
The alternative brands for the Duphaston Tablet include DANILON, DIROGEST and HIRONE. The drug is manufactured by the Solvey Pharma India and Abbott Health. Other manufacturers include:
BJC Trading
DKSH
The Bayer Schemering Pharma
Grunenthal
Fournier
Perrigo
Italmex
Pharmaforte
Sime Darby Marketing
Zouz Pharma
Zuellig Pharma
Substitutes for the Drug
Anigest (200 mg)
Amgest (100 mg)
Amgest (200 mg)
Algest Inj (100 mg)
Algest (100 mg)
Algest (200 mg)
Alese (250 mg)
Alese (500 mg)
Abigest N (100 mg)
Abigest N (200 mg)
Subscribe to free FactDr newsletters.
REVAMP YOUR
LIFE
HEALTH
WELLNESS
If you're enjoying our website, we promise you'll absolutely love our new posts. Be the first one to get a copy!
Get factually correct, actionable tips delivered straight to your inbox once a week.
We hate spam too. We will never share your email address with anyone. If you change your mind later, you can unsubscribe with just one click

By clicking Subscribe, I agree to the FactDr Terms & Conditions & Privacy Policy and understand that I may opt out of FactDr subscriptions at any time.
Help
Others
Be
Fit