---
Last Updated December 20th, 2021
Therapeutic indications for Meftal Spas
Meftal Spas is a drug in tablet form that is classified as a Non-Steroid Anti-Inflammatory Drug (NSAID). It contains Mefenamic acid and Dicyclomine. The tablets can be used for the treatment, prevention, and management of a number of conditions that include:

Heavy bleeding that occurs during periods
Period pain
Fever and chills
Arthritis and rheumatoid arthritis.
Muscular pain
Stomach ache
Tooth ache
Pain in the joints
Irritable bowel syndrome
Abdominal pain
Lumbago
Dysphoric Disorder
Pelvic pain that is chronic
Control of Postpartum pain and perioperative pain
Ureteric colic that arises from infections of the urinary tract
Pain due to urinary stones
Colic in the intestines, gastroenteritis, enteritis or colitis
Do I need a prescription?
Meftal Spas is available in drug stores and on online drug stores. But a doctor's prescription is a must.
Dosage
The dosage for taking Meftal Spas is determined by the severity of the condition being managed. Recommended doses include:
Acute pain: 250 mg. two or three times a day
Severe cases: 500 mg. twice or three times a day
Chemical composition
Meftal Spas has two key ingredients: these are 250 mg of Mefenamic acid and 10 mg of Dicyclomine an anti-spasmodic. Dicyclomine is also called Dicycloverine. This is the composition of the 250 mg tablet. The 500mg tablet is called the Meftal Spas DS, which means it is of double strength. It has a composition of 500 mg of Mefenamic acid and 20 mg of Dicyclomine.
Mechanism of Action (MOA)
Inflammatory mediators are the chemicals behind the occurrence of fever, pain, and inflammation. Of these mediators, the most prominent are the prostaglandins such as the Thromboxane A2 and Prostacyclin. Other mediators include a number of leukotrienes. To produce these prostaglandins, enzymes are required to catalyze the reactions in their production. The last stage for their production requires Cyclooxygenase type 2.
The Mefenamic acid that is one of the major components of Meftal Spas Tablets works by blocking this final reaction thus preventing the formation of the prostaglandins.
The other component, Dicyclomine is an anticholinergic. It works by the relaxation of smooth muscles, like the stomach and gut muscles. It relieves pain, discomfort, and cramps by preventing sudden muscle contractions from taking place.
Contraindications
The use of Meftal Spas is not recommended in a number of conditions. Your doctor should be notified if these conditions are present, before prescription of the tablets:
Hepatic impairment or renal diseases. The dose may be adjusted in cases where the conditions are not severe with the doctor's recommendation
Asthma
Paralytic ileus
Urinary retention
Hyperthyroidism
Coronary bypass graft surgery
Inflammatory disease of the bowel
Cardiac arrhythmias
Pregnancy. The component Mefenamic acid has been shown to affect the fetus in animal studies in all the three trimesters during pregnancy. The same occurs with Dicyclomine. There is no evidence in humans and enough studies on the effects of the drug in pregnancy, thus the drug should not be used during pregnancy unless the benefits outweigh the risks.
The drug may cause drowsiness and thus affects the performance of tasks that are coordinated or skilled. Thus, operation of heavy machinery and driving are not recommended while using it.
The drug should not be prescribed for children or neonates as it may result in respiratory distress or failure.
The drug should not be given to the elderly
Lactating Mothers. There is limited data about the effect of the drugs on the nursing baby and whether the drug passes into breast milk.
Allergy to any of the active ingredients
Bleeding disorders
Epilepsy
Congenital defects of the heart
Glaucoma
Myasthenia gravis
Enlarged prostate
Diabetes and dehydration
Side effects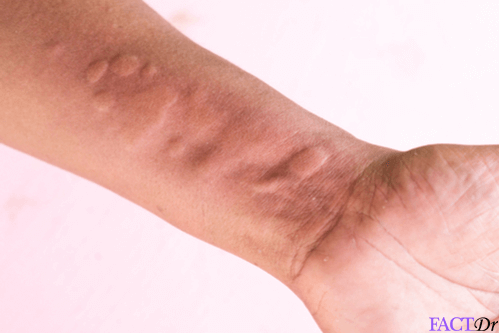 Meftal Spas can cause a range of side effects, of which some are common and less severe while others are very serious. The side effects generally depend on the dose one is taking and whether the drug will be taken for a short or long duration. Using the drug at high doses and for longer periods can result in severe side effects. Consult a doctor in cases the side effects do not go away.
Less serious and common side effects include:
Heartburn
Dry mouth
Abdominal bloating
Dry eyes
Nausea
Dizziness
Indigestion
Weakness
Blurred vision
Diarrhea
Drowsiness
Abnormal dark colored stools
Constipation
Increase in blood pressure
Appetite loss
Headaches
In case nausea, dry mouth, and vomiting are experienced, you are advised to take in a lot of water and frequently. It is also advised to avoid taking acidic foods and fatty foods or foods that are fried, spicy and salty.
Serious side effects that are less common include:
Decreased sweating
Slurred speech
Difficulty urinating
Coordination loss
A decrease in sexual ability
A heartbeat that is irregular
Skin that is flushed
If you accidentally take an overdose of the tablets, contact a doctor immediately or rush to the emergency center of the nearest hospital, along with the medicine package or label. Overdose may result in side effects of the drug like feeling dizzy, headache, swallowing difficulty, hot dry skin and blurred eyesight.
Drug Interactions
The doctor should be notified if you are taking any drugs, whether other prescribed drugs, over the counter drugs, supplements of vitamins or herbal medicines. The drug should not be taken together with other drugs as they may affect the drug function, preventing it from working properly or may result in the side effects. The interactions include:
 Taking aspirin together with Meftal Spas causes very severe side effects
Anti-hypertensive effects due to ACE inhibitors is diminished by Mefenamic acid
Lithium levels in the blood are elevated by Mefenamic acid and it increases the toxicity of Methotrexate
The drug lowers the sodium excretory effects of some diuretics like thiazides and furosemide in some patients
When used with Warfarin it increases the risk of gut bleeding unlike when it is used alone
Antacids reduce the uptake of Dicyclomine
Dicyclomine interferes with the uptake of slow dissolving drugs such as Digoxin
Gut agents of motility like metoclopramide and other anti-glaucoma drugs may be aggravated with use of Meftal Spas
Interacts with a number of other drugs such as antidiabetics, amantadine, antihistamine, corticosteroids, benzodiazepines, ciclosporin, captopril, enalapril, etodolac, fenoprofen, flurbiprofen, ibuprofen, indomethacin, ketoprofen, ketorolac, meclofenamate, meloxicam, nabumetone, naproxen, and piroxicam
What to Do If You Skip a Dose
When a dose is skipped, it should be taken as soon as one realizes it. But if you realize this when it is near the time for the next dose, it can be skipped, and the normal schedule continued. The dose should not be doubled to compensate for the skipped one. To ensure doses are not skipped frequently, you should set an alarm as a reminder or have a family member remind you. If too many doses are skipped, the doctor should be consulted for a better schedule that the patient can adhere to.
Precautions
A number of precautions should be considered while using Meftal Spas. The drug is not recommended in a number of conditions that include:
Allergic reactions to any of the components should not be given the drug
Lactating mothers and expecting mothers or one who is planning to get pregnant
The drug should be kept safely away from the children and not be stored at temperatures above 250C. The drug should not be taken if the expiry date has already been reached
A history of ulcers, bleeding, and heartburn that reoccurs in the stomach, esophagus, and intestine
Driving and use of heavy machinery should be avoided while taking the drug as the drug may cause drowsiness or dizziness that may affect one's alertness
The use of alcohol should be avoided as it increases the risk of bleeding and of damaging the liver
Smoking should also be avoided while taking Meftal Spas drugs
Avoid exposure to sunlight that is prolonged or making use of tanning booths or sunlamps as the drug may make one more sensitive to the sun. Use of sunscreen or protective clothing is advised in this case
For the elderly because they are more sensitive to their side effects especially of the kidney and bleeding stomach
Neonates and children as it may cause respiratory failure
High blood pressure and problems with blood clotting
Disorder of the connective tissue like SLE (Systemic Lupus Erythematosus). Taking an overdose of the drug may result in weakness of the muscles and paralysis
Tachyarrhythmia, congestive heart failure, neuropathy, and hiatal hernia
The drug should be taken whole without chewing and crushing it and it should be taken with food so as to avoid stomach upset
Different brands and manufacturing companies the Drug
Meftal Spas Tablets are manufactured by the Blue Cross Laboratories Ltd. They are 250 mg tablets containing Dicyclomine 10 mg and Mefenamic acid 250 mg.
Other brands manufactured by Blue Cross are:
Meftal Spas DS. It contains 20 mg of Dicyclomine and 500 mg of Mefenamic acid
Meftal 250mg or 500 mg. It contains Mefenamic acid
Meftal Forte 500 mg It contains Mefenamic acid and paracetamol
Substitutes of the Drug
Substitute drugs that have the same strength and function of Meftal Spas include:
Abdrot-Plus –Captab Biotec
Dysmen 500 –Svizera Healthcare (ACE)
Dysmen Forte –Svizera Healthcare (ACE)
Gefplus – Madhav Biotech Pvt. Ltd
Mefac –P & B Laboratories (P) Ltd
Mefacid Forte – Floreat Medica Pvt. Ltd
Mefacid – Floreat Medica Pvt Ltd
Mefirite D – MHS Pharmaceuticals
Eldospas Plus – Elder
Mefkind Spas – Mankind Pharmaceuticals
Meflomak – Elivia Life Sciences
Mefnac Spas – Omega Pharmaceuticals
Spasmonil Plus – Cipla
Spasmofirst – Wockhardt Ltd
Cyclopam MF – Indoco Remedies Ltd
Colimex MF –Wallace Pharmaceuticals
Subscribe to free FactDr newsletters.
REVAMP YOUR
LIFE
HEALTH
WELLNESS
If you're enjoying our website, we promise you'll absolutely love our new posts. Be the first one to get a copy!
Get factually correct, actionable tips delivered straight to your inbox once a week.
We hate spam too. We will never share your email address with anyone. If you change your mind later, you can unsubscribe with just one click

By clicking Subscribe, I agree to the FactDr Terms & Conditions & Privacy Policy and understand that I may opt out of FactDr subscriptions at any time.
Help
Others
Be
Fit