---
Introduction
Gallstones are hardened stone-like substances that forms in your gallbladder. This is a pouch like organ that is situated beneath your liver, in the upper right side of the abdomen. Hardened substances such as cholesterol and bile are actively involved in the formation of gallstones.
Gallstones do not usually present with noticeable symptoms. Some people can take up to five years to develop gallstone symptoms. However, in case the gallstones increase in size, it may block one of your bile ducts. When this happens, you are likely to experience abrupt and severe abdominal pain. In case of a more severe blockage other symptoms will also manifest.
Gallstones develop when there is an imbalance in the chemical that is involved in the formation of bile. The risk for bile stones increases with an increase in age, while obesity is also a risk factor. Women are more likely to develop gallstones than men while individuals who have had rapid weight loss may also be at risk.
Types of gallstones
Gallstones are generally categorized into two main types:
Cholesterol stones: These are by far the most common type of gallstones. They account for nearly 80% of all kinds of gallstones. Cholesterol stones are yellowish-green. They are primarily made up of undissolved cholesterol. However, other components may also contribute to the development of cholesterol stones.
Pigment stones: These are smaller than cholesterol stones. They have a black or dark brown pigmentation. Pigment stones are made of bilirubin. A yellowish-orange pigment that is a by-product of the breakdown of red blood cells. If the concentration of bilirubin in your bile is too high, it may trigger the development of pigment gallstones.
Treatment options
Most people have silent stones which do not require any treatment. However, if gallstones develop any symptoms, you need to have them treated. There are various treatment options available for treating gallstones. Certain home remedies are useful in managing the pain associated with gallstones, while certain homeopathic practices are also helpful. It is also possible to dissolve gallstones using medication. If this fails, we recommend surgery for the removal of the gallbladder.
Home remedies
Some of the home remedies available for managing gallstones include:
Gallbladder cleanse: Consuming a mixture of herbs, olive oil and apple juice helps to flush out gallstones from the gallbladder. The gallbladder cleanse juice blend should be consumed between 2 and 5 days. People who have problems with blood sugar or are diabetic should however not engage in cleansing of their gallbladder.
Castor oil: Applying a castor oil pack on the abdomen may also relieve the pain and inflammation associated with gallstones. The pack should remain on the abdomen for about 60 minutes. A heating pad or hot water bottle may also relieve the inflammation.
Turmeric :This is a medicinal plant with anti-inflammatory effects. Turmeric can thus help manage the inflammation and pain brought about by gallstones.
Dandelion tea: The dandelion plant is useful in managing gallstones. It has diuretic properties, meaning it increases urination. Besides, the plant plays an essential role in eradicating gallstones, dandelion tea also promotes bile flow.
Homeopathy
Several homeopathic medication is also helpful in curing gallstones.
Calcarea carbonica: This medicine is recommended for treating gallstones that runs in the family. The medication is especially helpful for individuals who are overweight with high cholesterol and triglycerides deposits.
Nux vomica: This medication is useful to patients that experience colic pain, heartburn or nausea. It is also helpful to patients with gastric issues.
Lycopodiuma: In case of a patient with a family history of gallstones and other related health problems like peptic ulcers, bloating or digestive health, this medicine is helpful
Allopathy
Gallstones can also be treated using medication. This occurs under oral dissolution therapy. Some of the medicines used in oral dissolution therapy of gallstones include Chenodio and Ursodiol. The mode of action of these medicines is to breakdown the smalls bile stones made of cholesterol. However, such medication might trigger mild diarrhea. Also, it may take months or years of oral dissolution therapy to fully breakdown all the stones.
Surgery
If the above treatment options fails to cure your gallstones, the only option available is surgery, a procedure known as a cholecystectomy. There are three forms of surgery to remove the gallbladder:
Open cholecystectomy
This is the conventional surgical procedure. Here, the surgeon makes a 4-6 inch long incision in the upper right side of the belly.
The surgeon proceeds to pull back the tissues and muscles so that the liver and gallbladder becomes visible. The surgeon then removes your gallbladder via the incision made.
After the incision is sutured, you will be wheeled to a recovery room. The procedure takes between 1 and 2 hours.
Laparoscopic cholecystectomy
This is a minimally invasive surgery. During this procedure, your doctor makes four small incisions in the patient's abdomen. The surgeon inserts a laparoscope through one of the small incisions. This is a surgical instrument with a narrow tube and a tiny video camera mounted to it. The surgeon further inserts surgical tools into your abdomen via the other incisions. Using a video monitor, the specialist monitors the operation. The surgeon removes your gall bladder through one of the incisions. Next, the surgeon seals the area of incision.
Laser cholecystectomy
This is a pioneering keyhole surgery for the removal of a diseased gallbladder. During laser cholecystectomy procedure, your surgeon makes a tiny incision in the abdomen. Thereafter, the surgeon inserts a tube into your abdomen. The surgeon threads a tiny camera through this tube to aid in locating the gallstones. The tube further guides a laser and directs it into the site where the gallstones have been trapped. The gallstones are blasted into tiny pieces using laser energy. Thereafter, these tiny pieces are collected. The surgeon proceeds to remove the gallbladder.
When to go for surgery
In case of repeated gallstone attacks
After medication and other treatment options have failed to cure the condition
In case bile gallstones have moved outside the gallbladder and are causing problems such as blocking bile flow
Surgery options for your gallstones
For your gallstones surgery, there are several options available to you. The procedure can take place at the surgeon's office or a small clinic. Alternatively, you may choose to have your surgery at a larger healthcare facility, such as a private or public hospital. Several factors will determine your choice of type of surgery:
Convenience: You are likely to choose a healthcare facility that is closest to the city you live in or where you work
Surgery fee: Surgeon's fees vary from one healthcare provider to another. They also differ from city to city. This too, will be a consideration when deciding where to have the surgery.
Type of healthcare plan: Most healthcare plans will cover the cost of gallstones surgery. It is important however to first consult with your healthcare provider to establish the extent to which they cover such a procedure. If there are any out-of-pocket payments, you can handle them better.
Surgeon's experience: Some patients will any day go for a gallstone specialist with years of experience under his belt.
Small clinics
Having your gallstones surgery at a small clinic is advantageous in that you can conveniently access medical services without having to travel far. You can be sure of personalized attention. In this way, you can have particular health needs attended to. You are also likely to encounter a family and friendly face at your doctor's office. This eases the concerns and stress often associated with surgical procedures. Small clinics and especially independent practices often demand that the doctors engage in administrative work as well. This may be monotonous for some patients who prefer a larger healthcare facility that are livelier. This could also affect the efficiency of medical services.
Large hospitals
Having surgery to remove your gallbladder at a large hospital is beneficial because such facilities are more efficient. This is because each healthcare professional is responsible to perform specific tasks. Therefore, you are not likely to experience the monotony of undergoing surgery at a small clinic. Additionally, large hospitals have more than one surgical expert in treating gallstones. The collaboration between healthcare experts improves the safety and efficiency of a surgical procedure. Large hospitals have well-equipped recuperating facilities, unlike the small clinics. The streamlined processes at large hospitals is useful in bringing down their operational costs. Consequently, you may end up paying less for your operation.
On the other hand, you are likely to take longer to have your operation at a large hospital owing to a backlog of surgery cases. Additionally, larger hospitals are more likely to prioritize emergency operations further delaying your procedure. Another drawback of having your gallstone surgery at a large hospital. Also, bureaucracy at a large hospital may also delay healthcare delivery.
Cost of gallstones surgery in different setups
There are a many healthcare facilities in India that offer affordable gallstones surgery. The cost differs based on several factors. These include:
The type of hospital where surgery is taking place
The skill level of your surgeon
Nature of the surgical procedure: Open surgery costs less than laparoscopic surgery or laser surgery
Length of stay in hospital: The longer you stay in hospital, the more you are likely to pay for the procedure
Preexisting condition: Patient who have a preexisting condition such as Type 2 diabetes and cardiovascular heart disease may end up paying a higher cost for the procedure. This is because various specialties collaborate in conducting in-depth consultation and investigations for such a patient.  
Some government hospitals offer free open surgeries to remove gallstones. In other public healthcare facilities, the procedure costs as low as Rs 5000. The cost for laparoscopic surgery ranges from Rs. 30,000 to Rs. 40,000 in second tier cities across India. However, in first tier cities like Bangalore and Chennai, you can expect to pay between 70,000 and 1,00,000 for a straight laparoscopic surgery. The wide discrepancies in cost is dependent on the brand of hospital where the procedure takes place. You also have to factor in the class of accommodation received. In Mumbai and New Delhi, expect to pay 25 percent or more for laparoscopic surgery.
Post-op care and things to keep in mind
After successful surgery to remove gallstones, the time taken to recover from this procedure will depend on the nature of surgery and if there has been any complications post-surgery. Patients undergoing laser surgery recover within a day or two of the procedure and may therefore resume their daily activities.
The following general self-care suggestions will greatly assist in your path to full recovery after gallstone surgery: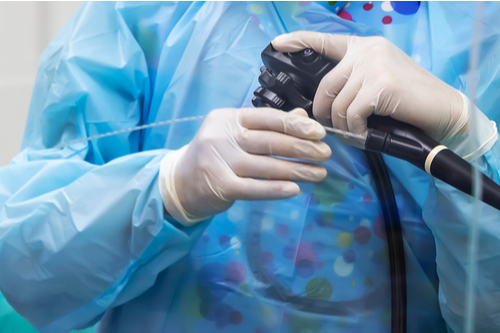 Rest
Make sure you receive sufficient rest after surgery. This may take anywhere from 2 to 5 days, depending on the type of surgery that you underwent.
Avoid physical exertion
Desist from engaging in activities that involved physical exertion or lifting of heavy objects
Take care of digestive problems
You are likely to experience a few short-term problems with your digestive system. These include abdominal pain and bloating. You may also experience changes in your toilet habits. These problems will however clear within a few days of surgery
Eat healthy
Stay away from foods that may cause constipation, including processed foods like pasta, pizza and pastries. Avoid high-fat foods, dairy products, greasy and fried foods. Eat your meals in smaller but frequent portions. The goal is to promote a better mix of the food with available bile. Increase your intake of dietary fiber to correct problem with bowel movement.
Before your surgical procedure to remove gallstones, it is important to identify a healthcare provider who can assist you to traverse the healthcare system safely and with minimal stress. At goficure, we assist patients undergoing surgery to remove gallstones get an appointment with experts in this field at discounted rates. We also help you to fill out all the paperwork needed, so that you can focus fully on the procedure and making a quick recovery. Our team takes care of travel arrangements to pick you up from home to the healthcare facility on the day of the procedure. Organizing for your transport back home after surgery is our responsibility.  
---